Burma: Treatment of Rohingya Muslims has 'all the hallmarks' of ethnic cleansing, says US senator
Burma's army last week said it found no evidence of wrongdoing by troops
Alexandra Wilts
Tuesday 21 November 2017 17:12 Comments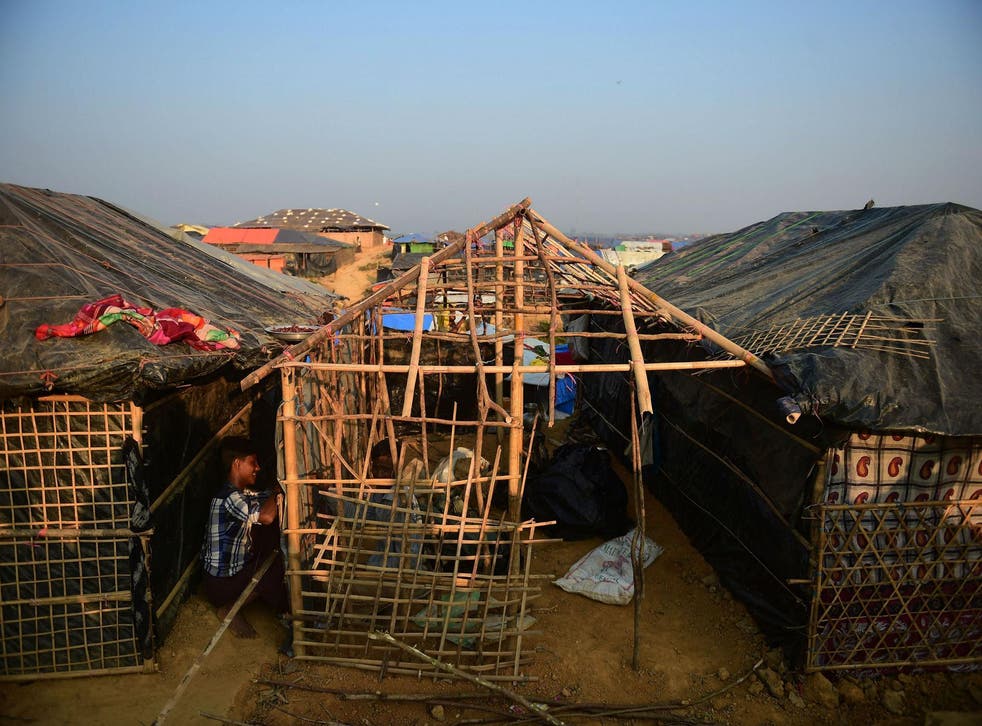 Operations carried out against Rohingya Muslims in Burma had "all the hallmarks" of ethnic cleansing, a US senator has said.
The country's leader, Aung San Suu Kyi, has continued to express doubts about allegations of human rights abuses. But members of the US Senate have said they were troubled by a "violent and disproportionate" security response to Rohingya militant attacks that have driven more than 600,000 people from Burma to neighbouring Bangladesh.
Human rights groups have accused Burma's military of atrocities, including mass rape, against the stateless Rohingya during so-called clearance operations.
Burma says the operation, which the United Nations has also likened to a "textbook example of ethnic cleansing", was necessary for national security after Rohingya militants attacked 30 security posts and an army base in the state in August.
"We are not hearing of any violations going on at the moment," Ms Suu Kyi told reporters at the Asia-Europe Meeting in Burma's capital Naypyidaw.
"We can't say whether it has happened or not. As a responsibility of the government, we have to make sure that it won't happen."
The government in mostly Buddhist Burma views the Rohingya as illegal immigrants from Bangladesh.
In early November, members of the US Congress proposed targeted sanctions and travel restrictions on Burma's military officials.
Democratic Senator Jeff Merkley, who was among the sponsors of the legislation, led a congressional delegation that visited Rakhine, a state in Burma located on the western coast.
Rohingya refugees – in pictures

Show all 15
The group also travelled to Cox's Bazar district in Bangladesh, where Rohingya refugees are residing in makeshift camps and fed by overstretched aid agencies.
"Many refugees have suffered direct attacks including loved ones, children and husbands being killed in front of them, wives and daughters being raped, burns and other horrific injuries. This has all the hallmarks of ethnic cleansing," Mr Merkley told reporters.
"We are profoundly disturbed by the violent and disproportionate response against the Rohingya by the military and local groups," he said.
The delegation called for Burma to allow an international investigation into the alleged atrocities.
"We want to emphasise that the world is watching," Mr Merkley said, adding that it was important Burma allowed anyone who wants to come back to return to their homes and their farms.
Mr Merkley said the delegation was "not here today to recommend what the US government would do or should do", when asked about the legislation introduced in Congress.
Ms Suu Kyi's civilian government has been heavily criticised for its response to the crisis. However, it has no control over the generals it shares power with following decades of military rule.
The Burmese leader has said she hopes to talk with Bangladesh's foreign minister this week about an agreement that could lead to the "safe and voluntary return" of those who have fled.
Reuters contributed to this report
Register for free to continue reading
Registration is a free and easy way to support our truly independent journalism
By registering, you will also enjoy limited access to Premium articles, exclusive newsletters, commenting, and virtual events with our leading journalists
Already have an account? sign in
Join our new commenting forum
Join thought-provoking conversations, follow other Independent readers and see their replies