Roy Moore: Republican candidate once claimed homosexuality was more damaging than child abuse
He has been accused of attempting to initiate a sexual relationship with a 14-year-old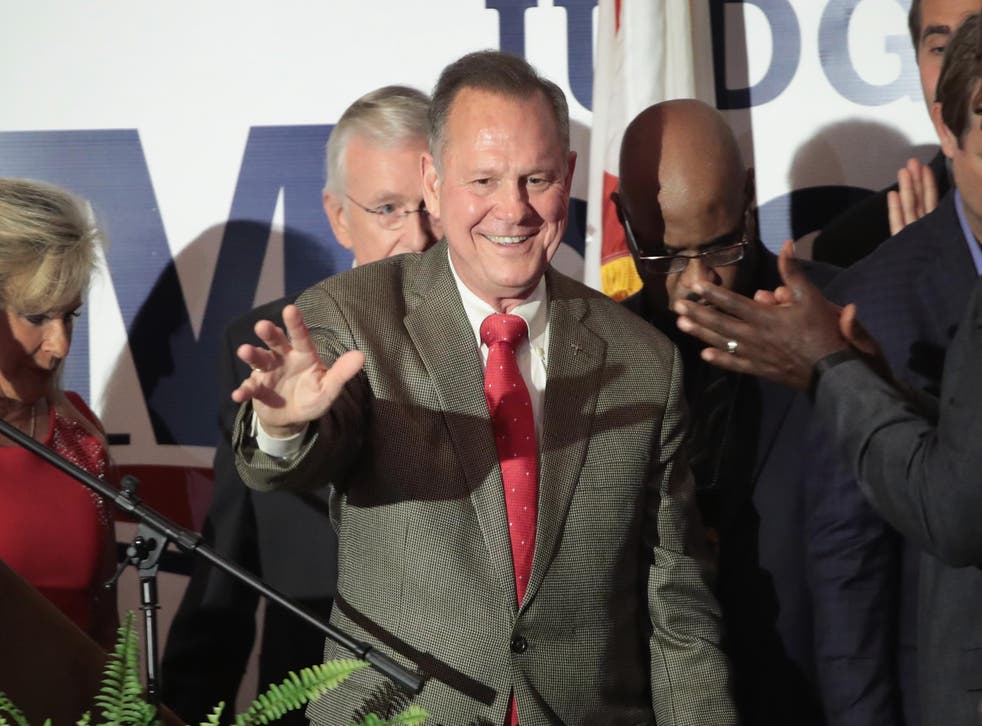 Republican Senate candidate Roy Moore, who has been accused of sexually abusing a child nearly 40 years ago, once compared homosexuality to child abuse while serving on the Alabama Supreme Court.
Roy Moore, who is running in Alabama's special election, compared the effect of exposure to homosexuals to child abuse, denying a woman custody of her children because she was dating another woman, even though the children's father had literally abused the children.
"The effect of such a lifestyle upon children must not be ignored, and the lifestyle should never be tolerated," Mr Moore wrote in a 2002. "The common law designates homosexuality as an inherent evil, and if a person openly engages in such a practice, that fact alone would render him or her an unfit parent."
Mr Moore has been accused of having pursued a sexual relationship with a 14-year-old when he was a 32-year-old district attorney nearly 40 years ago. The allegations, first reported by the Washington Post, charge that Mr Moore met the young girl at court and offered to watch her while her mother was in court.
Mr Moore then allegedly gave the girl his phone number, and then picked her up days later around the corner from her home. From there, Mr Moore is said to have taken her to his home in the woods, where he told her how pretty was, and then kissed her. In a later encounter, he allegedly took of his and her clothes, touched her breasts, and guided her hand to the outside of his underpants.
World news in pictures

Show all 50
Mr Moore's campaign has called the allegations "baseless", and have described the reports as political attacks aimed at bringing down his candidacy.
A look at Mr Moore's history beyond that 2002 ruling shows other troubling opinions related to child abuse. He once blamed murder and child abuse in America on the country having forgotten about god, for instance.
Join our new commenting forum
Join thought-provoking conversations, follow other Independent readers and see their replies