Russian foreign ministry says reports Donald Trump leaked classified intel in White House meeting are 'fake news'
Denial comes after White House claims 'intelligence sources and methods' not discussed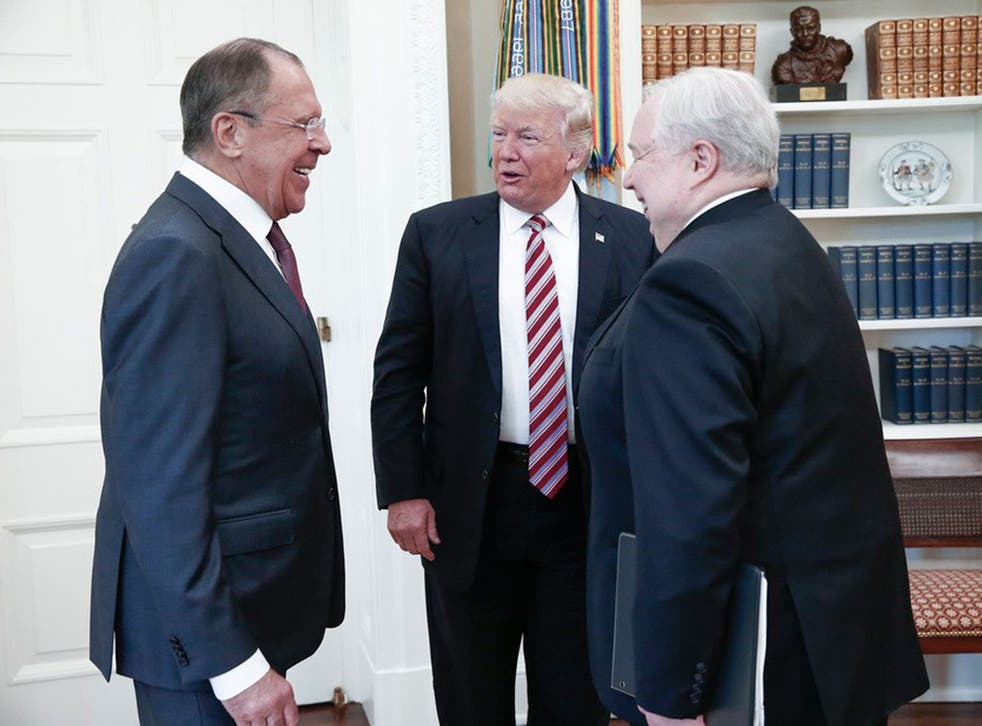 The Russian foreign ministry has dismissed reports that Donald Trump revealed classified information during a meeting as "fake news".
Maria Zakharova, the ministry's spokeswoman, described the reports as "yet another" false story while attacking the US media.
"Guys, have you been reading American newspapers again?" she wrote on her Facebook page. "You shouldn't read them. You can put them to various uses, but you shouldn't read them.
"Lately it's become not only harmful, but dangerous too."
White House statement on Russia 'intelligence leak'
The Washington Post, New York Times and Buzzfeed News reported that the President passed on intelligence from a US ally to Russian foreign minister Sergey Lavrov and ambassador Sergey Kislyak.
The White House has denied the claims, which have caused a fresh crisis days after the furore over Mr Trump's sacking of FBI director James Comey.
HR McMaster, the national security adviser, dismissed allegations the President had relayed sensitive information to the Russians from a foreign intelligence agency - a move that allegedly endangered cooperation with a partner "that has access to the inner workings of Isis".
"I was in the room, it didn't happen," he said.
"The President and the foreign minister reviewed a range of common threats to our two countries including threats to civil aviation.
"At no time, at no time were intelligence sources or methods discussed and the president did not disclose any military operations that were not already publicly known."
The biggest names involved in the Trump-Russia investigation

Show all 17
US media outlets were barred from Wednesday's meeting between Mr Trump, Mr Lavrov and Mr Kislyak, although a Russian state media photographer was allowed inside after the White House was apparently misled over his role, sparking security fears.
A series of short statements were released denying the story, including one from Secretary of State Rex Tillerson, which said Mr Trump discussed counter-terror operations with Mr Lavrov but "they did not discuss sources, methods or military operations".
"This story is false," said Dina Powell, the deputy national security adviser. "The President only discussed the common threats that both countries faced."
But officials refused to answer specific questions, including what precisely the Washington Post report had got wrong.
It cited current and former US officials said Mr Trump had divulged information provided by an ally through an intelligence-sharing arrangement, which was considered so sensitive that details have been withheld from allies and tightly restricted even within the American government.
Join our new commenting forum
Join thought-provoking conversations, follow other Independent readers and see their replies