Russians 'used Pokemon Go to sow division' in run-up to US presidential election
Game was used to promote Black Lives Matter message, report reveals
Jeremy B. White
San Francisco
Thursday 12 October 2017 22:46 Comments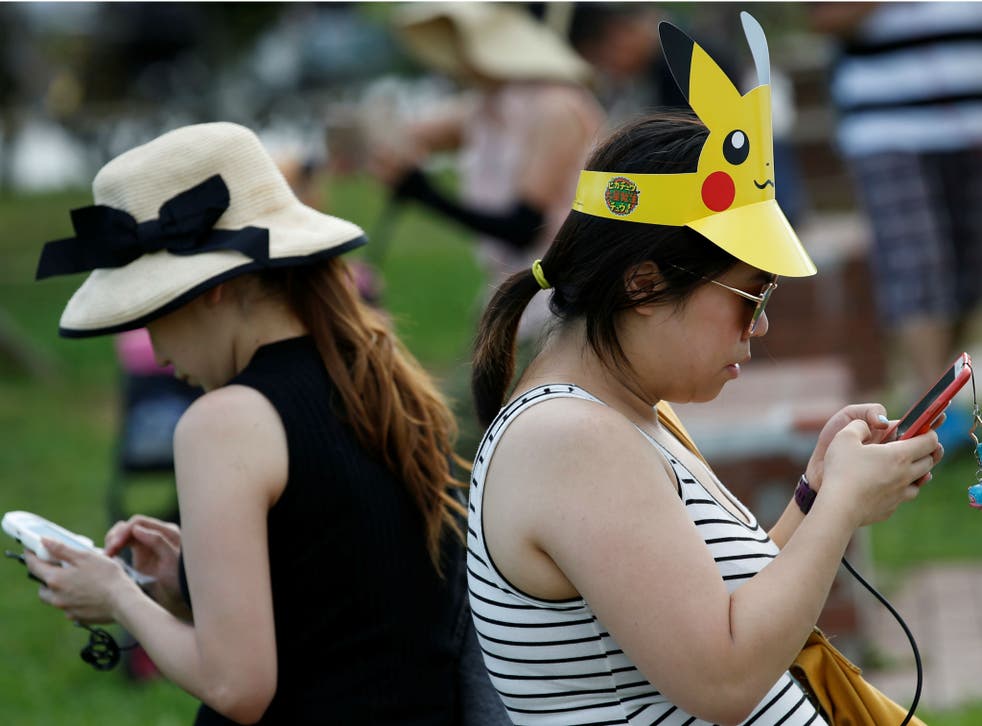 A Russian-linked account reportedly used the popular video game Pokemon Go to draw attention to alleged police brutality in the United States.
A report by CNN adds another detail to the emerging portrait of Russian efforts to shape public opinion and foment discord in the run-up to the 2016 presidential election.
After American intelligence agencies concluded that Russian President Vladimir Putin had launched a wide-ranging campaign to "undermine public faith in the US democratic process", Facebook revealed that Russian entities had purchased thousands of advertisements intended to widen divisions around contentious issues like race and gun rights.
Among the topics reportedly addressed was the Black Lives Matter movement, which seeks to draw attention to African-Americans dying at the hands of police officers. According to CNN, one of the artificial accounts Facebook has taken down was entitled "Don't Shoot Us" and was used to disseminate information about incidents of police brutality.
The effort reportedly enlisted Pokemon Go, a game in which players use their smartphones to "catch" digital creatures superimposed on the real world. CNN found that Don't Shoot Us encouraged users to play near sites of reported police violence and to name their Pokemon "with a US police brutality victim's name".
Niantic, the company behind Pokemon Go, said in a statement that "our game assets were appropriated and misused in promotions by third parties without our permission" and that "our platform was in no way being used" because players can't use the app to share information with other players.
Facebook did not respond to a request to confirm that Don't Shoot Us was among the suspended accounts.
The biggest names involved in the Trump-Russia investigation

Show all 17
Congressional investigators are keenly focused on the role social media platforms may have played in helping to disseminate Russian-generated content. Representatives from Facebook, Google and Twitter have been invited to testify on the matter in an upcoming open hearing.
In an interview on Thursday with Axios, Facebook chief operating officer Sheryl Sandberg said Congress should publicly release the Russian-linked ads the social media giant has turned over.
"Things happened on our platform in this election that should not have happened, especially troubling foreign interference in a democratic election," Ms Sandberg said.
Register for free to continue reading
Registration is a free and easy way to support our truly independent journalism
By registering, you will also enjoy limited access to Premium articles, exclusive newsletters, commenting, and virtual events with our leading journalists
Already have an account? sign in
Join our new commenting forum
Join thought-provoking conversations, follow other Independent readers and see their replies