Russia investigation: Robert Mueller 'obtained tens of thousands of emails unlawfully', Trump transition team lawyer claims
Special counsel's office rejects allegation and says it followed 'appropriate criminal process'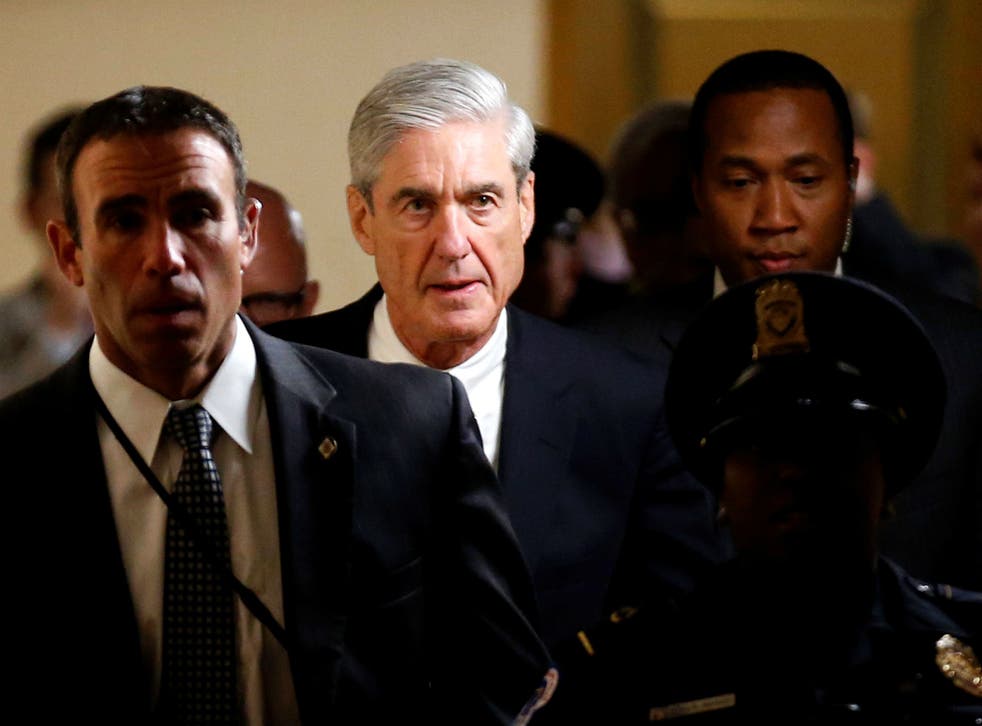 Special counsel Robert Mueller "unlawfully" obtained tens of thousands of emails from Donald Trump's presidential transition team, a lawyer has claimed.
The messages will be be examined as part of the investigation into collusion between Russia and senior member's of the US leader's inner circle before he took office.
But in a letter to the US Congress, Kory Langhofer, a lawyer for the transition team known as Trump for America (TFA) said the General Services Administration (GSA), a government agency had "unlawfully" produced the messages.
He added that it had included "privileged communications" from the in a letter to congressional committees.
The materials included "tens of thousands of emails," according to his letter.
Mr Trump's transition team used facilities of the GSA, which helps manage the US government bureaucracy, in the period between the Republican's November presidential election victory and his inauguration in January.
"When we have obtained emails in the course of our ongoing criminal investigation, we have secured either the account owner's consent or appropriate criminal process," said spokesman Peter Carr.
Asked for comment, White House spokeswoman Sarah Huckabee Sanders said: "We continue to cooperate fully with the special counsel and expect this process to wrap up soon."
Mr Trump himself has loudly declared Mr Mueller's effort a waste of time and branded the investigation a "witch hunt". "There is absolutely no collusion. That has been proven," he told reporters this week.
Michael Flynn: Fired Trump adviser's pleads guilty to Russia investigation charge
Mr Langhofer's letter was sent to the Senate Committee on Homeland Security and Government Affairs and the House Committee on Oversight and Government Reform.
It asked for Congress to act immediately "to protect future presidential transitions from having their private records misappropriated by government agencies, particularly in the context of sensitive investigations intersecting with political motives."
A number of people who worked on the transition team have been caught up in Mr Mueller's investigation, including as former National Security Adviser Michael Flynn.
The retired general pleaded guilty earlier this month to lying to the FBI about his contacts with Russia.
World news in pictures

Show all 50
The FBI had requested the materials from GSA staff on 23 August, asking for copies of the emails, laptops, mobile phones and other materials associated with nine members of Mr Trump's transition team responsible for national security and policy matters, the letter said.
Mr Langhofer argued that, while such transition teams are involved in executive functions, they are considered private, non-profit organisations whose records are private and not subject to presidential records laws.
Russia denies interfering in the election. But US intelligence agencies have concluded in a report declassified in January that President Vladimir Putin personally ordered a campaign to affect the outcome of the vote.
Join our new commenting forum
Join thought-provoking conversations, follow other Independent readers and see their replies