Former CIA analyst warns Russia threat may be ignored like al-Qaeda before 9/11
Russian propaganda 'is continuing in the US and across Europe' 
Mythili Sampathkumar
New York
Tuesday 20 June 2017 13:29 Comments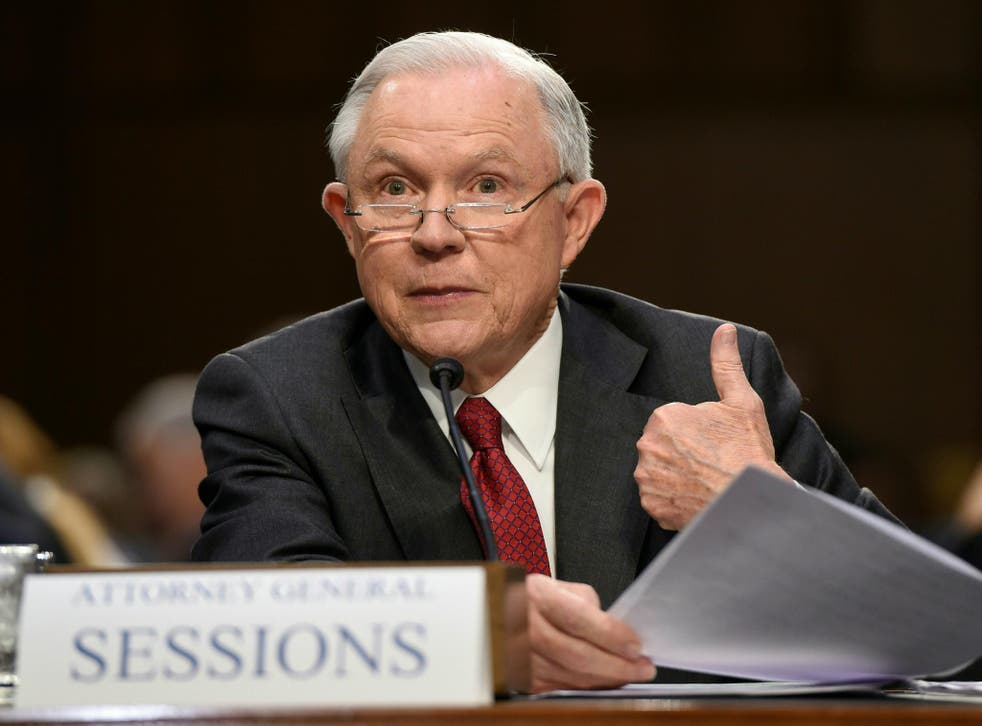 A former CIA analyst said that the intelligence community may be "getting frustrated" because the threat of Russia appears to be ignored by Congress and President Donald Trump's administration.
"It would be hard to gauge, but I would imagine the intelligence community is focused on trying to counter Russia's active measures," Nada Bakos told MSNBC.
Ms Bakos has over 20 years experience in the intelligence community and was a key member of the team that analysed the relationship between Iraq, al-Qaeda, and the September 11 attacks,
She told The Independent she has not spoken to anyone who currently works in the intelligence community, and on said on air that "it's probably a little like pre-[September 11] when there was pre-warning analysis being written and delivered to policy makers and they're not really getting any feedback or any strategies," she said.
Some warning came as early as May 2001 from the intelligence community but in August of that year, then-President George W. Bush was given a briefing called "Bin Laden Determined to Strike in US"
Russia's propaganda has continued in the US and in European elections, according to Ms Bakos.
Ms Bakos was basing her comment off of her own experience and the lack of concrete policy regarding Russia's actions.
The Senate did recently vote to pass a bill - with overwhelming majority - to impose expanded sanctions on Russia which target the country's influence in the energy sector.
The new bill targets one of Russia's big projects - a natural gas pipeline that circumvents Ukraine and directly feeds the rest of Europe.
It also includes language putting sanctions on anyone involved in "malicious cyber activity," the supply of arms to Bashar al-Assad's regime in Syria, and the Russian intelligence community.
The biggest names involved in the Trump-Russia investigation

Show all 17
She said "it's a good first step" but ideally wants to "see more communication on proposed domestic policies to protect us domestically from Russia's influence and covert ops campaigns."
Ms Bakos' comment came just ahead of Attorney General Jeff Sessions testimony in front of the Senate Intelligence Committee, which is investigating alleged ties between Russia and the Trump campaign team as well as Russian interference in the 2016 US election.
Mr Sessions had formally recused himself from the FBI investigation back in March 2017, which falls under his purview in the Department of Justice, due to his role as a Trump campaign advisor.
Prior to his testimony there were reports that Mr Sessions had a previously undisclosed third meeting with Russian Ambassador the US Sergei Kislyak before Mr Trump entered office. He denied such a meeting during his testimony but said he could have been at a reception which the ambassador may have also attended.
"I've never received any details, briefing on how hacking occurred or how information was alleged to have influenced the campaigns," Mr Sessions said under oath.
He also said the claims that "he participated in any collusion, that I was aware of any collusion with the Russian government...is an appalling and detestable lie".
In January, 17 intelligence agencies issued a report that showed Russia did in fact hack emails of Republicans and Democrats and spread fake news from Russian state-owned outlets with the goal of denigrating Hillary Clinton.
Members of the administration - including CIA Director Mike Pompeo, Defence Secretary James Mattis, and Secretary of Homeland Security John Kelly - have all been briefed on the Russian's interference in the election.
Register for free to continue reading
Registration is a free and easy way to support our truly independent journalism
By registering, you will also enjoy limited access to Premium articles, exclusive newsletters, commenting, and virtual events with our leading journalists
Already have an account? sign in
Join our new commenting forum
Join thought-provoking conversations, follow other Independent readers and see their replies