US plans to sell weapons to Ukraine could 'derail peace process', says Russia
The conflict has killed at least 450 civilians just this year
Clark Mindock
New York
Saturday 23 December 2017 22:25 Comments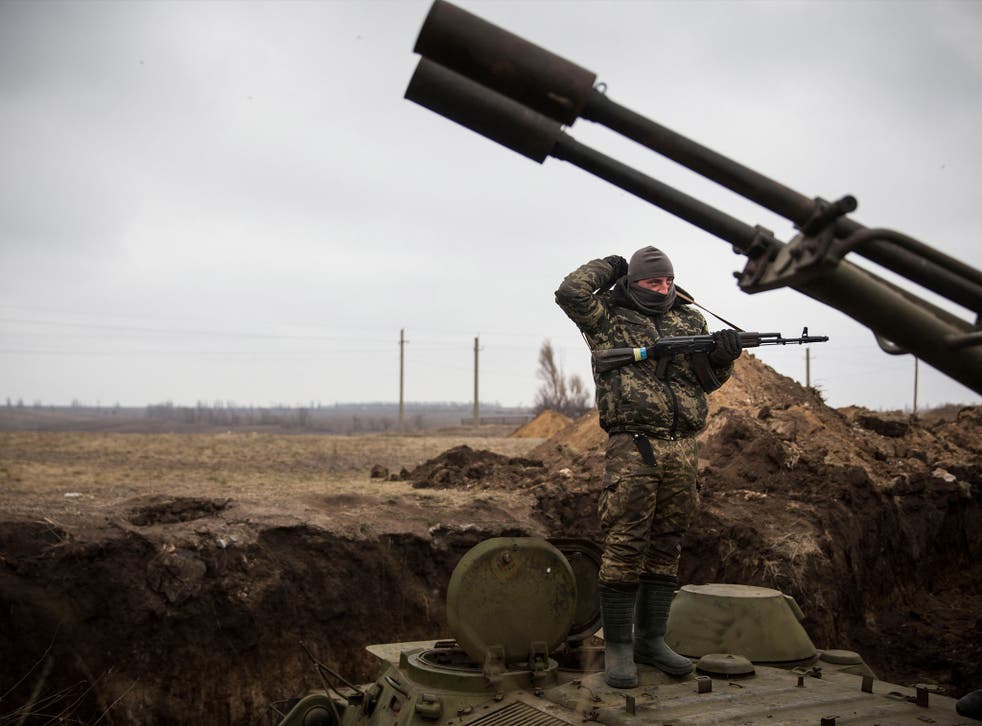 Russian officials have warned that the US decision to supply weapons to Ukraine is dangerous and could encourage to use force in the easter portion of the country.
The American State Department announced that it would begin supplying Ukraine with "enhanced defensive capabilities" as it battles with Russian-backed separatists in eastern Ukraine, prompting the Russian officials to say that the decision could "force" a conflict in the region.
Franz Klintsevich, a member of the Russian parliament, said that the arms supplies would encourage Ukraine, and send a signal that the Americans support their efforts to fight against and potentially reclaim the east.
"Americans, in fact, directly push Ukrainian forces to war," Mr Klintsevich said, according to Interfax news agency.
Grigory Karasin, Russia's deputy foreign minister, told state media that it threatened peace talks in the region.
It "raises the danger of derailing the process of peaceful settlement in Ukraine," he said.
The Ukraine frontline – in pictures

Show all 6
More than 10,000 people have reportedly been killed in east Ukraine as a result of fighting between the Ukrainian government and those Russian-backed separatists, while as many as 1.7 million more have been displace day the conflict. The fighting has taken place over the past three years.
"There are millions of people in the conflict zone that are affected day in and day out, and recently a lot of schools, hospitals and other places where civilians gather have been shelled," Michael Bociurkiw, a former spokesman for the Organization for Security and Co-operation in Europe, told Al Jazeera, noting that at least 450 civilians have been killed there just this year.
The US decision is likely to further add strain to tensions between the United States and Russia, and follow accusations that Russia is sending heavy weapons and troops to eastern Ukraine.
The arms sales, according to a report form the Associated Press, include American-made anti-tank missiles to combat the tanks that are said to be used by the pro-Russian separatists.
The United States has previously supplied Ukraine with support systems, training, and has allowed smaller arms dealers to sell weapons to the country.
Register for free to continue reading
Registration is a free and easy way to support our truly independent journalism
By registering, you will also enjoy limited access to Premium articles, exclusive newsletters, commenting, and virtual events with our leading journalists
Already have an account? sign in
Join our new commenting forum
Join thought-provoking conversations, follow other Independent readers and see their replies