Network of wealthy Russians has sunk $100m into Donald Trump's luxury developments
The President recently insisted he has 'no deals in Russia' but investigations show lengthy list of major investments by Russian elite in his property empire
Niamh McIntyre
Saturday 18 March 2017 12:20 Comments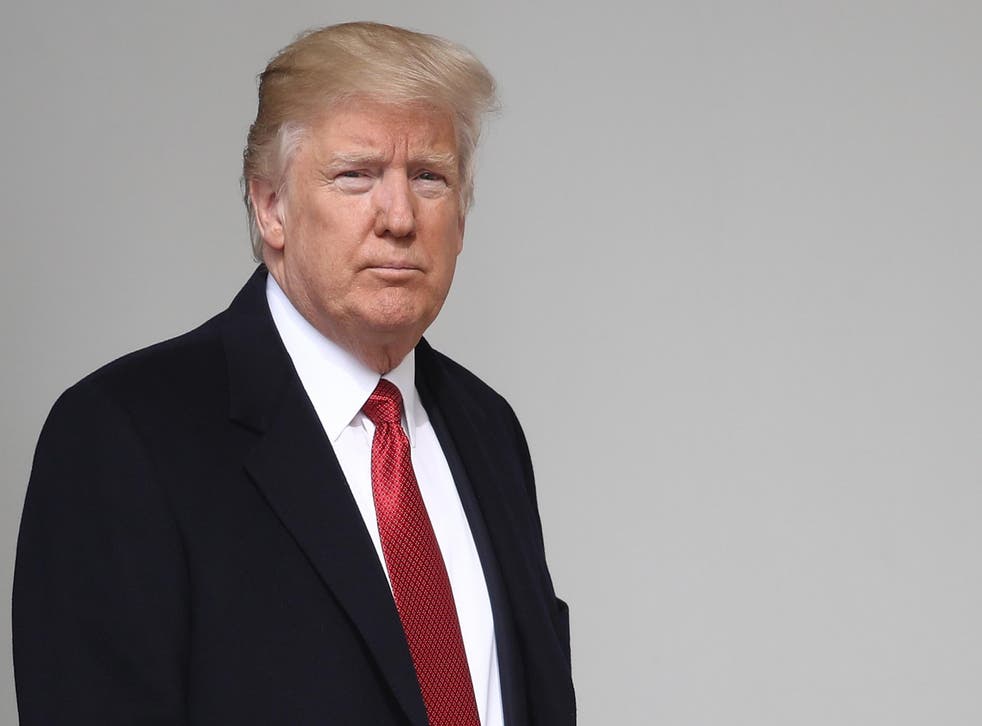 Russian buyers have spent nearly $100 million on Donald Trump's luxury property developments, a new investigation has revealed.
The US President has repeatedly insisted that he has no significant business interests in Russia, at a time when his ties to the country are under intense scrutiny.
He told a press conference last month: "I own nothing in Russia. I have no loans in Russia. I don't have any deals in Russia."
However, Reuters has found that as many as 63 people with Russian passports or addresses bought $98.4 million-worth of property in seven Trump luxury towers across America.
The real number of Russian investors may be higher, as many of the properties were purchased through 'limited liability companies', which allow the owner to conceal their identity.
Nearly a third of the 2044 units within the seven Trump residential towers are owned by limited liability companies.
Ex-MI6 agent behind Trump Russia dossier breaks silence
The buyers include the founder of a St Petersburg investment bank and other politically connected businessmen.
Among the investors was Alexey Ustaev, the founder and president of St. Petersburg-based Viking Bank, one of the first private investment banks established in Russia after the fall of Communism, who bought a $1.2 million apartment in the Trump Palace complex in Florida.
Another, Alexander Yuzvik was a senior executive at Spetstroi, a state-owned construction company.
Yuzvik has been involved in construction projects at the Moscow training academy of the FSB, Russia's primary civilian intelligence service and successor of the KGB, as well as the GRU, Russia's military intelligence service.
Six of the seven properties were built in collaboration with New York property developers Michael and Gil Dezer.
In an interview, Mr Dezer said the project generated $2 billion in initial sales, from which Trump took a commission for allowing the Dezers to operate the buildings using the Trump brand.
However, Mr Dezer refused to say how large this commission was.
Edgardo Defortuna, a leading Miami developer, estimated Mr Trump is likely to have made between one per cent and four per cent in initial sale commissions, based on rewards from similar projects.
If his estimate is correct, Trump made between $20 million and $80 million on the Florida development.
In light of the revelations, Democrat Senator Adam Schiff said Trump must disclose the full extent of his financial interests.
Trump and Putin passionately kiss in street mural

Show all 14
"While the president has denied having invested in Russia, he has said little or nothing about Russian investment in his businesses and properties in the United States or elsewhere.
"This should concern all Americans and is yet another reason why his refusal to release his tax returns should be met with considerable scepticism and concern."
Alan Garten, a legal officer at the Trump Organization, said: "I can say definitively that this is an overblown story that is media-created. I've been around this company and know the company's dealings."
The White House has been contacted for comment.
Register for free to continue reading
Registration is a free and easy way to support our truly independent journalism
By registering, you will also enjoy limited access to Premium articles, exclusive newsletters, commenting, and virtual events with our leading journalists
Already have an account? sign in
Join our new commenting forum
Join thought-provoking conversations, follow other Independent readers and see their replies