Trump judicial nominee pulled at last minute over 'racially insensitive writings'
Nominee once wrote that attempts to promote diversity 'aggravate intolerance'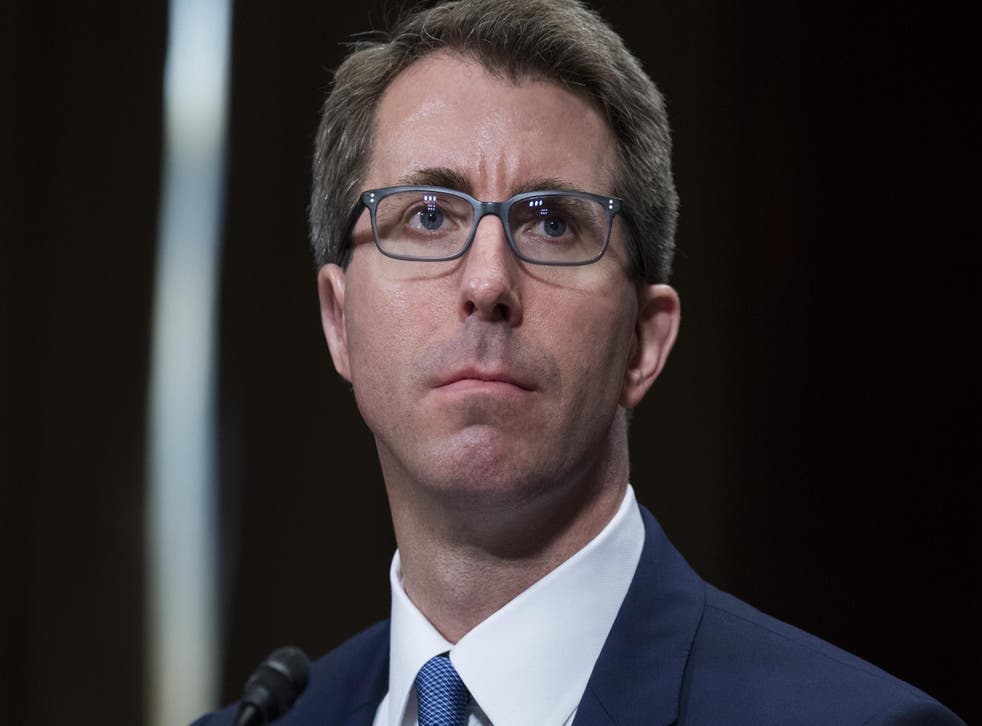 Moments before a Senate vote on his confirmation to the US Circuit Court, one of Donald Trump's nominees reportedly had his candidacy withdrawn by the White House after concerns were raised about his racially insensitive writings.
Senate Majority Leader Mitch McConnell announced that he was pulling Ryan Bounds' nomination as an assistant US district attorney for Oregon, to the 9th US Circuit Court of Appeals.
It came after South Carolina Republican Senator Tim Scott raised concerns over some of Mr Bounds' writings as a undergraduate at Stanford University, CNN reported. Several other Republican senators followed suit, making it clear Mr Bounds would not pass a vote.
Democrats have long vowed to oppose his confirmation.
Mr Bounds' nomination process has been tainted by his past writings, which the state's two Democratic senators said he failed to disclose before he was vetted by their judicial selection committee.
"After the committee finished its work, we learned that Ryan Bounds failed to disclose inflammatory writings that reveal archaic and alarming views about sexual assault, the rights of workers, people of colour, and the LGBTQ community," Senators Jeff Merkley and Ron Wyden said in a joint statement at the time.
They added: "While we have followed through on our commitment to forward to the White House the names reported by the committee, we do not believe Mr Bounds is a suitable nominee for a lifetime appointment to the bench."
Donald Trump's first year: in pictures

Show all 29
After Mr Bounds had his nomination withdrawn Mr Wyden said he had "flagrantly misrepresented his background, lying to cover up disturbing, intolerant writings from his past & in my view, that means he's disqualified from sitting on the federal bench."
The liberal judicial advocacy group Alliance for Justice uncovered and published some of Mr Bounds' writings for the Stanford Review earlier this year. In many of them, the attorney expressed disdain for what he called "multicultural" values at the school.
"Race-focused groups foster racethink, and the only way to rid our multicultural community of race-think is to rid it of these invidious factions," he wrote on one occassion.
In a separate piece he wrote that attempts to promote diversity "seem always to contribute more to restricting consciousness, aggravating intolerance, and pigeonholing cultural identities than many a Nazi book burning".
In February of this year, Mr Bounds apologised for the writings to members of his local bar association's equity, diversity and inclusion committee – a committee he chaired at the time.
He stepped down from the role several days later, under pressure from the board of directors, according to Oregon Live.
"I have acknowledged that those editorials were poorly worded and ill-conceived pronouncements of a youth who had much to learn about the world," he said. "I sincerely wish the board would judge me not on decades-old words, but by the work we have done together.''
The board accepted his resignation in a statement, in which it disavowed the comments in Mr Bounds' writings as "racist, misogynistic, homophobic and disparaging of survivors of sexual assault and abuse".
Mr Bounds declined to comment immediately when contacted by The Independent.
Join our new commenting forum
Join thought-provoking conversations, follow other Independent readers and see their replies