Democrats brand Trump's attack on San Juan mayor 'shameful' and 'atrocious'
President has questioned mayor's leadership ability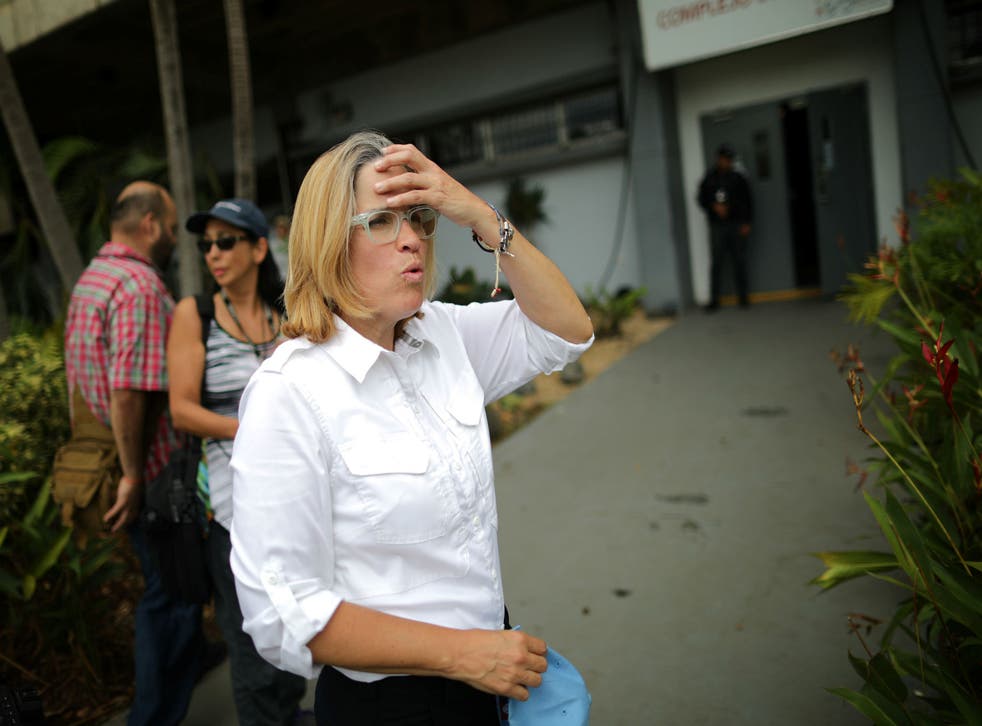 Democratic lawmakers rushed to the defence of San Juan Mayor Carmen Yulín Cruz after Donald Trump slammed the mayor's emotional plea for aid.
With Puerto Rico reeling from a pair of deadly hurricanes that have left millions without power and led to shortages of food, water and medicine, Ms Cruz issued what she a "mayday call" for help yesterday, saying "we are dying, and you are killing us with the inefficiency and the bureaucracy".
"I am asking the President of the United States to make sure somebody is in charge that is up to the task of saving lives," she said.
In a familiar pattern, Mr Trump lashed out at Ms Cruz with a series of Twitter messages in which he derided her for "poor leadership" and said she and other Puerto Rico officials were "not able to get their workers to help".
The backlash was swift, with numerous elected officials chastising Mr Trump and saying he owed the San Juan Mayor an apology.
Criticism of the Trump administration's hurricane relief effort has mounted as Ms Cruz and other officials have warned of a critical shortfall of basic supplies and water.
Democrats on Friday asked for an emergency oversight hearing to address the lagging response.
Hurricane Irma – devastation caused in pictures

Show all 45
After deleting his initial series of tweets, Mr Trump again attacked Ms Cruz on Twitter by writing that "Results of recovery efforts will speak much louder than complaints by San Juan Mayor".
In a morning appearance on MSNBC, Ms Cruz cited newly appointed relief effort director Lt Gen Jeff Buchanan's comment that there were "not enough" troops and said "I'm fighting to save lives…this isn't personal".
San Juan Mayor: "This isn't a good story, this is a people are dying story"
"I will continue to do whatever I have to do, say whatever I have to say, compliment the people I need to compliment and call out the people that I need to call it", Ms Cruz.
"This is about lives that are being lost if things do not get done properly real quickly", she added.
Register for free to continue reading
Registration is a free and easy way to support our truly independent journalism
By registering, you will also enjoy limited access to Premium articles, exclusive newsletters, commenting, and virtual events with our leading journalists
Already have an account? sign in
Register for free to continue reading
Registration is a free and easy way to support our truly independent journalism
By registering, you will also enjoy limited access to Premium articles, exclusive newsletters, commenting, and virtual events with our leading journalists
Already have an account? sign in
Join our new commenting forum
Join thought-provoking conversations, follow other Independent readers and see their replies