Sarah Isgur Flores: Former Trump aide hired as CNN political editor despite having no journalism experience
Broadcaster's staff 'concerned' by hiring of long-time Republican operative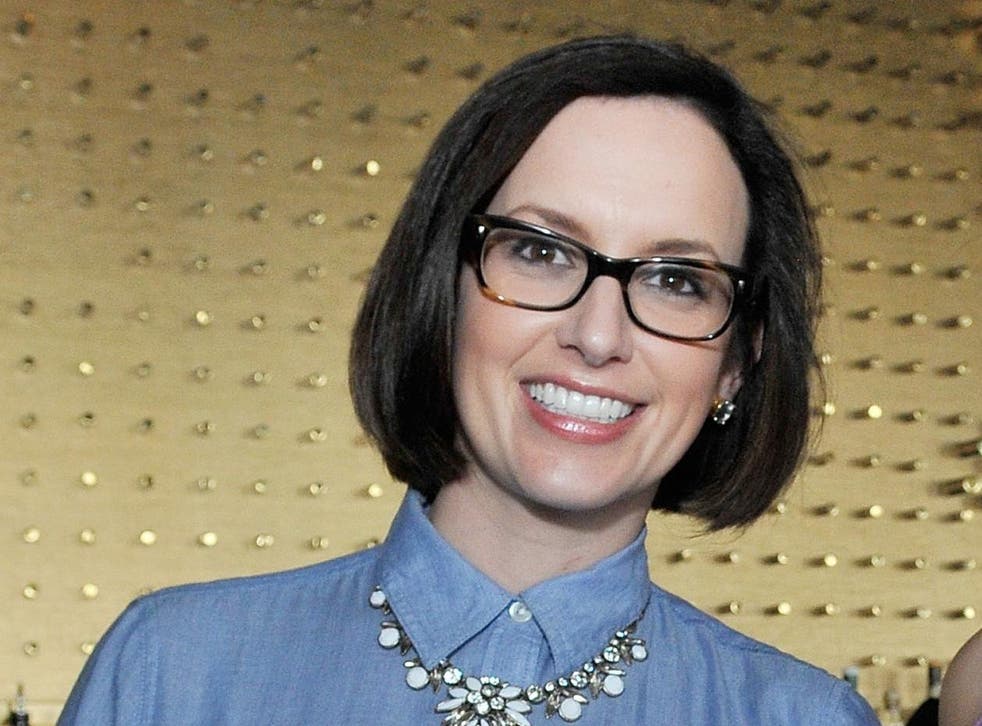 CNN has appointed a former Trump administration official with no journalism experience as a political editor, provoking consternation among the broadcaster's staff and Democrat politicians.
Sarah Isgur Flores, who served as chief spokeswoman and senior adviser for the US Department of Justice under attorney general Jeff Sessions, is to join the network to coordinate coverage of the 2020 presidential election.
Ms Isgur Flores has previously been communications director for Republican National Committee and worked on the campaign teams of former presidential hopefuls Carly Fiorina and Ted Cruz.
CNN employees have reportedly been unsettled by the appointment of an outspoken conservative and long-time Republican political operative to a senior editorial position.
"The reaction has been strong," said Brian Stelter, the network's chief media correspondent. "CNN employees are concerned, according to numerous people who reached out to me on Tuesday.
"They are asking what Isgur's role will be and questioning whether her sudden leap from the Trump administration to the CNN newsroom is an ethical breach."
Who could be running against Trump in 2020?

Show all 23
A CNN staffer told The Daily Beast the decision to hire Ms Isgur Flores was "extremely demoralising for everyone". Another said employees were "generally confused" and described her arrival as "very bizarre".
Democratic congresswoman Alexandria Ocasio-Cortez criticised the appointment in light of the wave of job losses in newsrooms in recent weeks.
The New York representative tweeted: "Sorry, didn't get the latest memo after 1,000 experienced + qualified journalists of all stripes were let go w/o warning a few weeks ago and still looking for work: are we still pretending that hires like these are evidence of a meritocracy?"
Adam Blickstein, a former Democrat strategist, added: "Central problem with CNN hiring Sarah Isgur Flores is it degrades and devalues the work of all the solid journalists who work there. If I were them I'd be livid."
While it is not unusual for former government workers to move into the media, they typically do so as analysts or commentators rather than editors.
CNN said Ms Isgur Flores, who has previously appeared as a talking head on news programmes, would help manage teams in the field and coordinate the use of stories between the network's television and digital arms.
Based in Washington, she will be one of several editors supervised by political director David Chalian and will not be in a policy-making role.
She will have no involvement in coverage of the justice department, given her previous position, the broadcaster added.
Support free-thinking journalism and attend Independent events
Ms Isgur Flores has previously derided CNN as the "Clinton News Network", defended Mr Trump's Muslim travel ban, and attacked the media's coverage of the president as biased.
However, she was also repeatedly critical of Mr Trump during his election campaign, describing his threat to prosecute Hillary Clinton as "scary and dangerous".
The president is said to have subsequently objected to her appointment to the justice department and according to The Washington Post required her prove her loyalty to him before Mr Sessions was allowed hire her.
CNN has been the prime target of Mr Trump's attacks on the media he regularly lambasts as "fake news" and "the enemy of the people".
The network has been approached for a comment.
Join our new commenting forum
Join thought-provoking conversations, follow other Independent readers and see their replies