Sarah Palin claims she doesn't suffer sexual harassment because she 'packs' a gun
One-time Republican nominee for vice-president claims men don't mess with her because she carries a weapon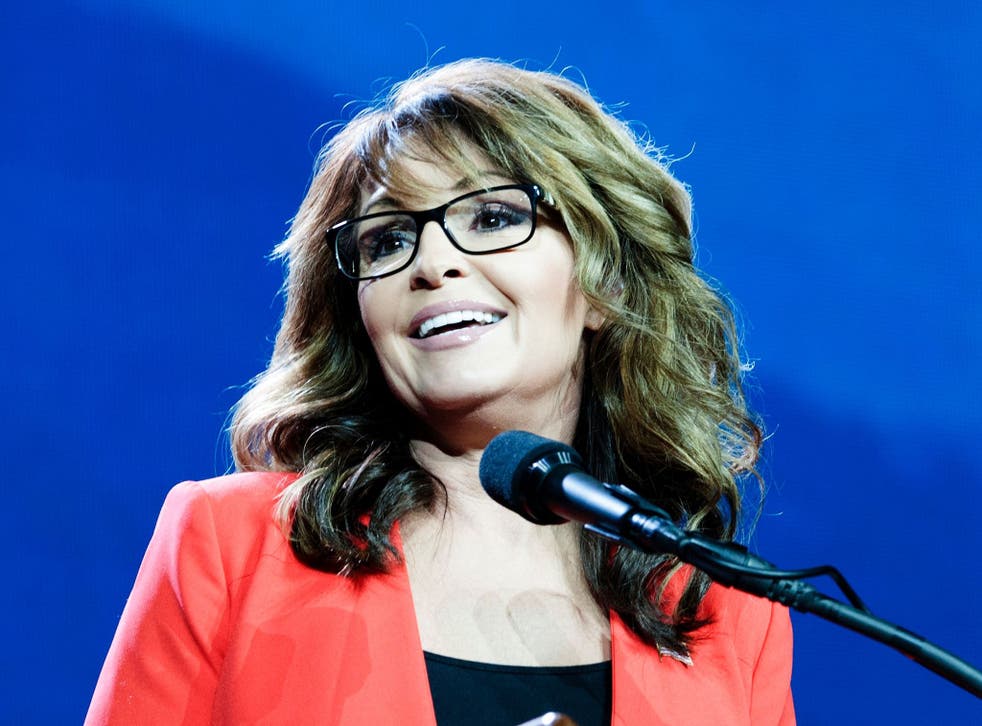 American politician Sarah Palin has said she doesn't suffer sexual harassment because she "packs" a gun.
The one-time Republican nominee for Vice President of the United States claimed that men probably don't "mess" with her because she carries a weapon.
She has also condemned harassment, saying it "stinks".
In an interview with MSNBC, Ms Palin was pressed on the issue of sexual misconduct and asked whether she had experienced sexual harassment in the workplace.
The former Governor of Alaska replied: "You know, I think a whole lot people know that I'm probably 'packing' – so, I don't think there's a whole lot of people who would necessarily mess with me".
She assured viewers that although she had not suffered harassment she was not making light of such allegations.
Ms Palin told MSNBC: "It really stinks for women in the workplace that, for too long, men have thought that they can get away with kind of being that that old-school thinking that it's OK to belittle and harass women, in general."
The former governor made her comments following sexual misconduct allegations made against politicians including Democratic senator Al Franken.
The Minnesota senator and former comic star of Saturday Night Live faces accusations of forcibly kissing and groping a model and radio host in 2006 before he had entered politics.
Leeann Tweeden, who hosts TalkRadio 790 KABC, has alleged that Mr Franken sexually assaulted her.
She wrote on the radio station's news site that: "You forcibly kissed me without my consent, grabbed my breasts while I was sleeping."
Mr Franken has issued an apology, saying: "I don't know what was in my head when I took that picture, and it doesn't matter. There's no excuse. I look at it now and I feel disgusted with myself. It isn't funny. It's completely inappropriate. It's obvious how Leeann would feel violated by that picture."
World news in pictures

Show all 50
The allegations are the latest in a string of prominent sexual assault claims, including allegations against Republican Senate candidate for Alabama Roy Moore who it is claimed abused a 14-year-old girl when he was 32. He strongly denies wrongdoing.
Ms Palin insisted that tackling sexual harassment was "not a partisan issue".
Conservative Ms Palin, a favourite of right-wing grassroots Tea Party activists in 2008, won the nomination to run alongside presidential candidate John McCain.
The pair lost to Barack Obama and Joe Biden.
Register for free to continue reading
Registration is a free and easy way to support our truly independent journalism
By registering, you will also enjoy limited access to Premium articles, exclusive newsletters, commenting, and virtual events with our leading journalists
Already have an account? sign in
Register for free to continue reading
Registration is a free and easy way to support our truly independent journalism
By registering, you will also enjoy limited access to Premium articles, exclusive newsletters, commenting, and virtual events with our leading journalists
Already have an account? sign in
Join our new commenting forum
Join thought-provoking conversations, follow other Independent readers and see their replies