Donald Trump 'considering' Sarah Palin for Veterans Affairs Secretary, a sensitive cabinet post
Palin was one of the first headline Republicans to get on the trail with Trump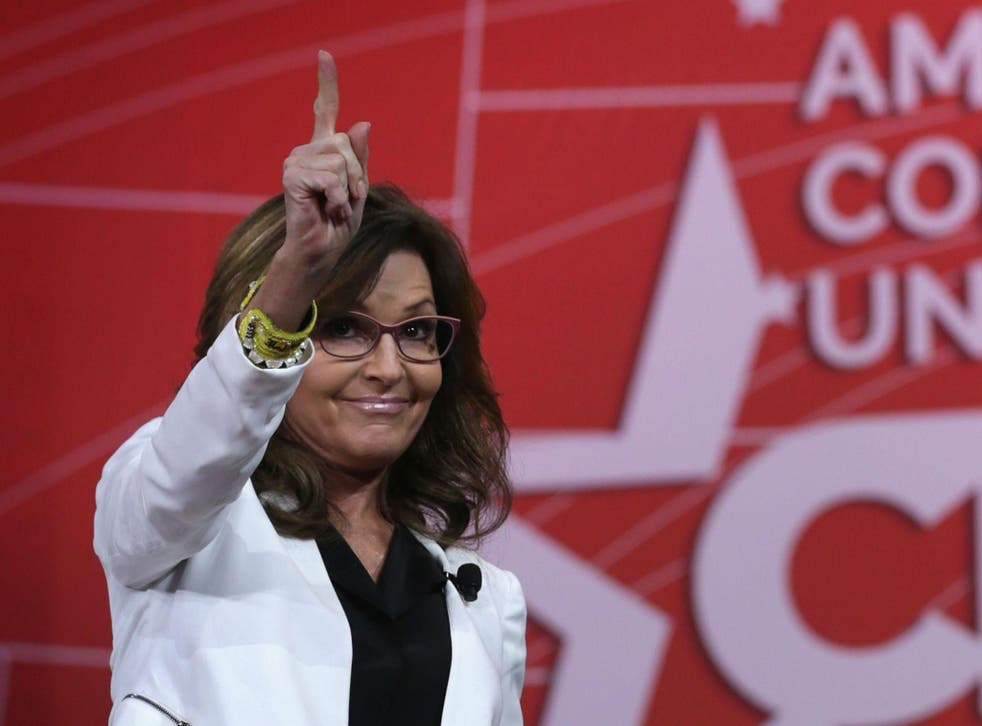 Sarah Palin, the former vice presidential candidate and one-time Governor of Alaska, is reported to be under consideration to join the cabinet of President-elect Donald Trump as Secretary of Veterans Affairs.
The notion that Ms Palin might lead one of the most politically sensitive departments in Washington, first reported by ABC News, unleashed a fury of political chatter, pitting her many conservative admirers against critics who long ago dismissed her as populist pantomime act.
There was no comment from the Trump Transition team or from Mr Trump himself.
Ms Palin was the surprise pick as Senator John McCain's running mate when he became the Republican presidential nominee in 2008. Some in the party blamed his subsequent defeat at the hands of then Senator Barack Obama on that choice.
Until Wednesday there had been scant mention of Ms Palin as a possible candidate for a position in the incoming cabinet. She has not been spotted at Trump Tower in New York where Mr Trump and the transition team have been holding most of the cabinet auditions.
However, she was one of the first national conservative figures to show support for Mr Trump for the campaign. He first introduced her to supporters on the stage of a rally in Indiana last April, when he was in an urgent struggle to win the state's primary, which he eventually did.
Ms Palin had a higher approval rating than any other sitting governor when Mr McCain tapped her in 2008, popular for her folksy style and no-nonsense way of speaking.
However her performance as a candidate at times veered into disaster territory. She suffered an excrutiating prime-time TV interview with the TV journalist Katie Couric, when she famously ventured she was qualified in world affairs because Alaska is close to Russia and seemed unable to say which newspapers she preferred to read.
But still, she struck a chord with Tea Party Republicans and evangelicals with a strong commitment against abortion and for limiting the power of the federal government. After the debacle of 2008, she carved out a new career in broadcast, including on Fox News, though she is no longer on its payroll.
The Veterans Affairs Department has long been one of the trouble spots in Washington as successive scandals have broken about shortfalls in care offered to Americans who have served in overseas wars, including at its flagship Walter Reed hospital in the capital.
Ms Palin may be popular with military voters, not least because of outdoor-adventure reality shows she has taken part in, but she has no first-hand experience of conflict of the American military.
Join our new commenting forum
Join thought-provoking conversations, follow other Independent readers and see their replies