Sean Spicer relaxes on 'fake news' CNN, after network publishes poll favourable to Donald Trump's Congress speech
Press Secretary frequently attacks network for stories critical of the President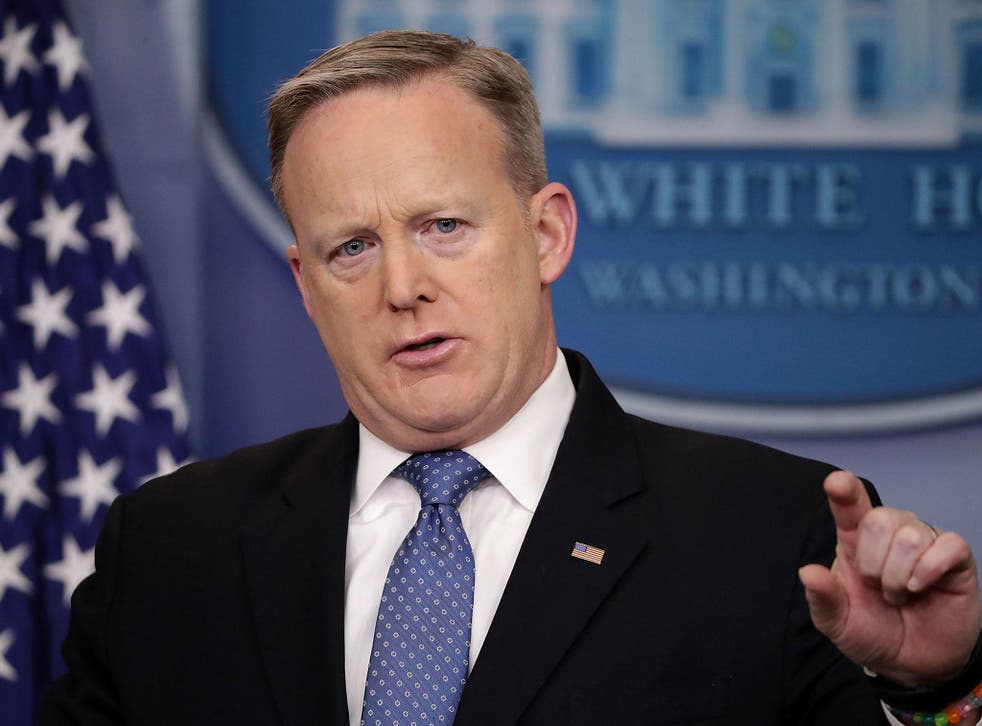 Sean Spicer's views on "fake news" have apparently relaxed, as CNN published a poll favourable to President Donald Trump.
The White House Press Secretary, along with Mr Trump, has disparaged the network numerous times in the past.
CNN was one of a number of news outlets whose reporting had displeased the Trump administration and whose reporter was blocked from a White House 'gaggle' last week.
But Mr Spicer was happy to share one particular CNN story on his Twitter feed.
The poll found 57 per cent of people who watched the speech had a very positive reaction, while around 70 per cent of viewers said the speech made them optimistic about the direction of the US.
In addition, the poll found close to 70 per cent of people said Mr Trump had the right priorities for the country and his policies would move the US in the right direction.
The Trump administration has received criticism for its attacks on the media.
The controversial orders Donald Trump has already issued

Show all 9
Earlier in February, the President himself tweeted that the "fake news media" including CNN – but also the New York Times, NBC, ABC and CBS – was the "enemy of the American people."
As well as blocking certain outlets from government briefings, Mr Trump also broke with convention by announcing he would not attend the White House Correspondent's Association annual dinner.
Register for free to continue reading
Registration is a free and easy way to support our truly independent journalism
By registering, you will also enjoy limited access to Premium articles, exclusive newsletters, commenting, and virtual events with our leading journalists
Already have an account? sign in
Register for free to continue reading
Registration is a free and easy way to support our truly independent journalism
By registering, you will also enjoy limited access to Premium articles, exclusive newsletters, commenting, and virtual events with our leading journalists
Already have an account? sign in
Join our new commenting forum
Join thought-provoking conversations, follow other Independent readers and see their replies