Sean Spicer's attempt to crackdown on White House leaks immediately leaked to press
Staff were ordered to hand over their phones to be checked and were told not to say anything to the media about it
May Bulman
Monday 27 February 2017 20:22 Comments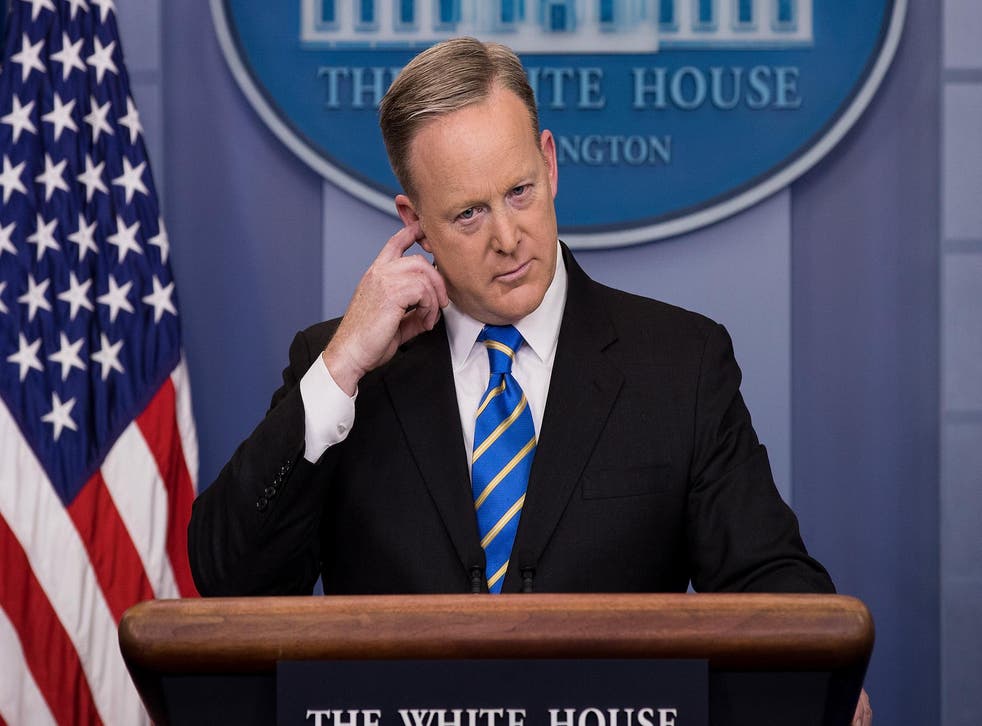 Mr Spicer told a group of communications aides that he was unhappy that information from his past meetings with them was being reported in the media, according to Politico.
He expressed his frustration over the number of private conversations and meetings that were showing up in unflattering news stories, sources in the room at the time reportedly said.
On entering Mr Spicer's office for what has been described as "an emergency meeting", staffers were told to dump their phones on a table for a "phone check" to prove they had nothing to hide, reported Politico.
The checks were said to have included all electronic devices members of staff were carrying when they were summoned to the impromptu meeting after information discussed at a previous planning meeting was leaked.
The staff were reportedly told not to reveal anything about the attempted crackdown.
It comes a week Donald Trump launched a fierce attack on the media, strongly criticising news outlets for using unnamed sources in stories and branding them "a great danger to the country".
The controversial orders Donald Trump has already issued

Show all 9
In his first address as President to the Conservative Political Action Conference (CPAC) in Washington, Mr Trump claimed the media invents stories about him and his government.
Several days later, after a number of major news organisations including CNN, the BBC, the the New York Times, the Los Angeles Times were barred from a White House press briefing, Mr Trump said "fake news media knowingly doesn't tell the truth".
Register for free to continue reading
Registration is a free and easy way to support our truly independent journalism
By registering, you will also enjoy limited access to Premium articles, exclusive newsletters, commenting, and virtual events with our leading journalists
Already have an account? sign in
Join our new commenting forum
Join thought-provoking conversations, follow other Independent readers and see their replies