'I want this as a baroque painting': Photo of Mitch McConnell social distancing goes viral
'An image for our time'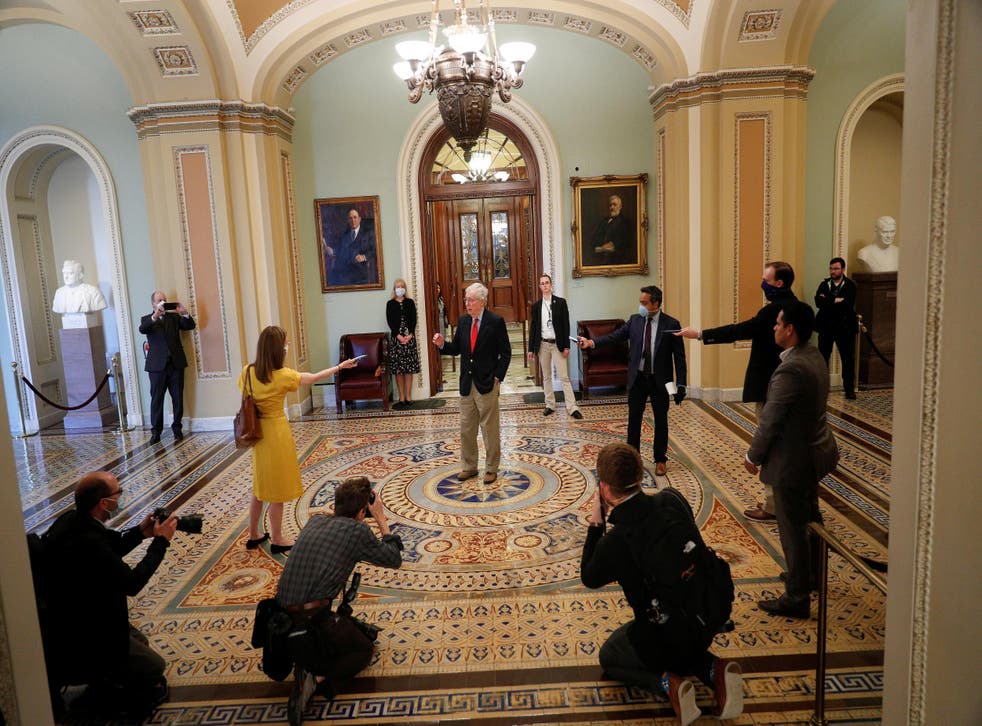 A photograph of Senate Majority Leader Mitch McConnell conducting an interview in the Capitol while complying with coronavirus social distancing rules has gone viral.
Senator McConnell is pictured standing outside of the Senate Chamber on Thursday surrounded by reporters and photographers.
Everyone is managing to keep six feet away from each other, while also attempting to carry out their jobs.
The dramatic architecture and mosaic floor of the Capitol Building only adds to the surreal composition of the picture.
One Twitter user commented: "I'd like to commission this as a baroque painting."
Other tweets joked that it resembled an episode of Ghosthunters, something from the world of Harry Potter, a scene from Ghostbusters, or perhaps a pagan or satanic ceremony.

As one tweet succinctly put it: "An image for our time."
Join our new commenting forum
Join thought-provoking conversations, follow other Independent readers and see their replies