South Carolina Republicans push bill that would allow secession if the US violates the Second Amendment
The state was the first to secede from the union at the start of the Civil War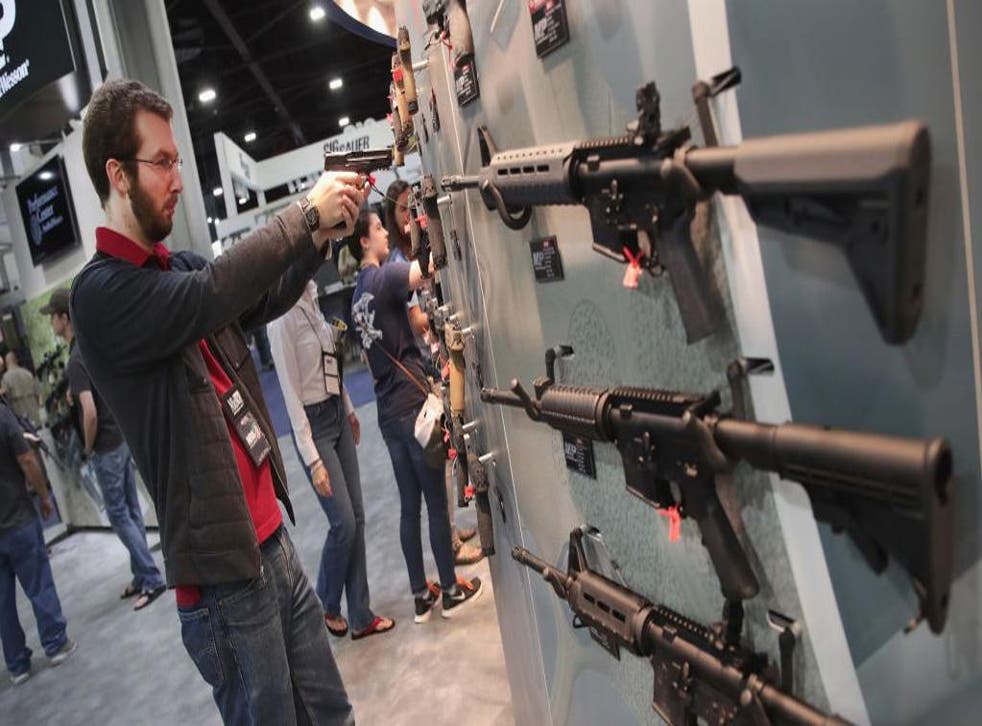 South Carolina Republicans have introduced a bill that would give the state capital the power to secede from the United States if the federal government violates the Second Amendment and begins seizing legally purchased guns.
The bill, which went to the state's House Judiciary Committee Thursday, is unlikely to make it through the legislature this session, but its introduction sends a powerful message at a time when the US is seeing an intense debate about gun control.
"The general assembly shall convene to consider whether to secede from the United States based upon the federal government's unconstitutional violation of the Second Amendment to the United States Constitution if the federal government confiscates legally purchased firearms in this state," the bill reads.
South Carolina was the first state to secede from the union in 1860 at the start of the Civil War.
The legislation follows after a separate bill was introduced by Republicans in the state earlier in the week that would prohibit local governments in South Carolina from enacting stricter gun control than what state law allows, and less than two months after the mass high school shooting in Parkland, Florida where 17 people were gunned down by a man wielding an AR-15.
Since that shooting, teenage survivors of the massacre have been a prominent and focused voice in the debate surrounding gun control in the United States. They have led a campaign that culminated in hundreds of thousands of people taking to the streets in Washington and around the country to protest gun violence and legislative inaction by politicians.
March for Our Lives – in pictures

Show all 13
The teenage activists have also pushed for advertising boycotts of some of their most prominent critics, many of whom have dismissed them and their message because of their age.
South Carolina's efforts to pass stricter gun protections stands out against several states that have worked to implement stricter gun control measures.
That includes Florida — a state known for its lax gun control laws — where Governor Rick Scott signed a rare gun control bill that raises the age requirement to buy a rifle, even though the National Rifle Association opposed the bill.
Other states that have enacted stricter laws as well, including Vermont and New York. In Vermont, a host of gun regulations have been passed even though the small northeastern state had virtually no gun regulations prior. In New York, state politicians passed a bill that would allow police to confiscate guns owned by people convicted of domestic abuse.
Efforts in Washington to pass gun control have been largely stymied, even though President Donald Trump had indicated previously that he would be open to passing some reforms to try and stop the gun violence epidemic in the United States.
Join our new commenting forum
Join thought-provoking conversations, follow other Independent readers and see their replies