Steve Bannon apologises for Donald Trump Jr comments in Fire and Fury book
The Breitbart News executive says his comments were directed towards Paul Manafort not the President's son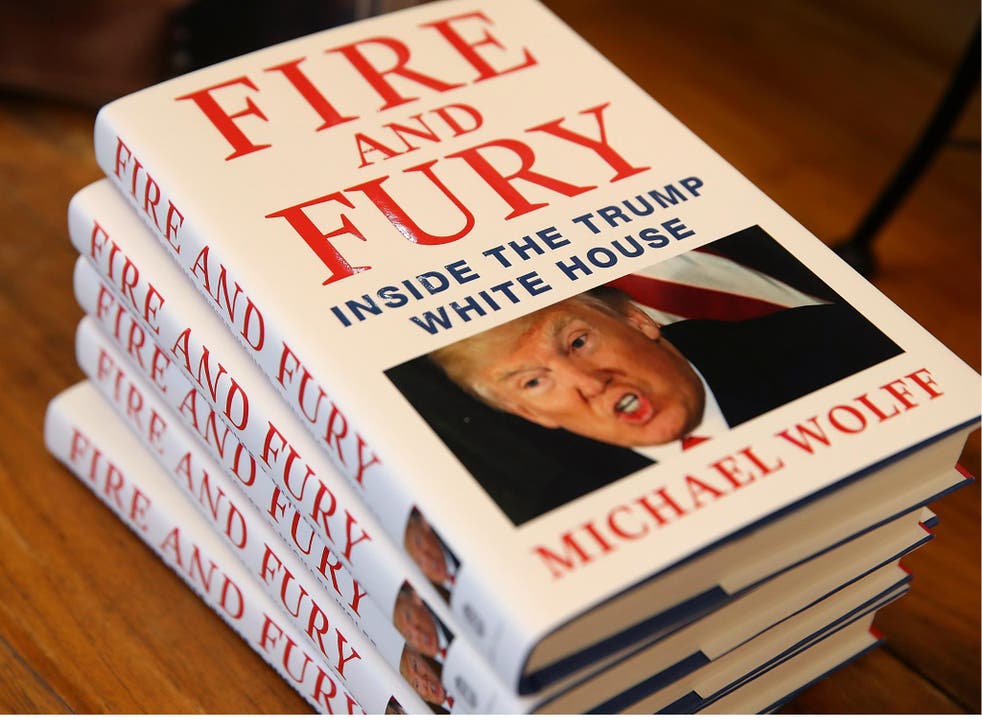 After losing supporters and donors, Steve Bannon apologised for his alleged remarks about President Donald Trump's son in the book Fire and Fury: Inside the Trump White House.
According to the book's author Michael Wolff, the former White House strategist and current Breitbart News executive said Donald Trump Jr was "treasonous" and his meeting with a Kremlin-linked lawyer during the height of the 2016 campaign was "unpatriotic".
Mr Bannon told Axios in a statement that Mr Wolff misquoted him: "My comments were aimed at Paul Manafort."
The bombastic editor was effusive in his praise of the President's son after billionaire and Breitbart news financial backer Rebekah Mercer threw her support behind Mr Trump.
Mr Trump Jr "is both a patriot and a good man. He has been relentless in his advocacy for his father and the agenda that has helped turn our country around," said Mr Bannon in his apology.
"They're going to crack Don Junior like an egg on national TV," Mr Bannon is quoted as saying in the book as special prosecutor Robert Mueller carries on with the FBI investigation into alleged collusion between Russian officials and Trump campaign team members.
Mr Manafort, the former campaign manager, has been indicted on several counts of financial crimes in the investigation.
Donald Trump says Michael Wolff is a fraud denying the contents of book Fire and Fury
Mr Bannon said in his apology that Mr Manafort is "a seasoned campaign professional with experience and knowledge of how the Russians operate. He should have known they are duplicitous, cunning and not our friends. To reiterate, those comments were not aimed at Don Jr."
He also explained this his comment about the June 2016 meeting between Russian lawyer Natalia Veselnitskaya and Mr Trump Jr, Mr Manafort, and the President's son-in-law and White House adviser Jared Kushner stemmed "from my life experiences as a Naval officer stationed aboard a destroyer whose main mission was to hunt Soviet submarines" as well as his stint at the Pentagon during President Ronald Reagan's administration.
Mr Bannon also snuck in a dig at Hillary Clinton, making sure to mention his "films about Reagan's war against the Soviets and [Ms] Clinton's involvement in selling uranium to them."
His apology comes on the heels of several tweets by the President about the "made up stories" in the book, a few in particular in which he referred to his former staffer as "Sloppy Steve."
"Steve pretends to be at war with the media, which he calls the opposition party, yet he spent his time at the White House leaking false information to the media to make himself seem far more important than he was," the White House statement read.
Still, in the apology Mr Bannon described his support for the President's agenda as "unwavering" and said he was the "only person to date to conduct a global effort to preach the message of Trump and Trumpism."
World news in pictures

Show all 50
To perhaps further prove his role as a surrogate for the President, Mr Bannon repeated Mr Trump's claims that the Russia investigation is a "witch hunt".
"I regret that my delay in responding to the inaccurate reporting regarding Don Jr has diverted attention from the president's historical accomplishments in the first year of his presidency," Mr Bannon said.
Though, he appeared to hold back any apology for his comments about Mr Kushner and the President's daughter Ivanka Trump, whom he allegedly referred to as "Javanka" in the book. Mr Bannon had called the pair the "railhead of all bad decisions," according to Mr Wolff.
Mr Wolff, for his part, said on MSNBC that Mr Bannon's comments were certainly directed at the President's son and not Mr Manafort.
Fire and Fury went on sale days earlier than planned and publishers are rushing to print more copies in order to meet high demands.
Mr Wolff gathered the reporting in the book by spending time with the transition team and at the White House over 18 months with the freedom to record conversations.
He conducted 200 interviews including Mr Trump and took, according to him, "something like a semi-permanent seat on a couch in the West Wing" to do so.
Join our new commenting forum
Join thought-provoking conversations, follow other Independent readers and see their replies