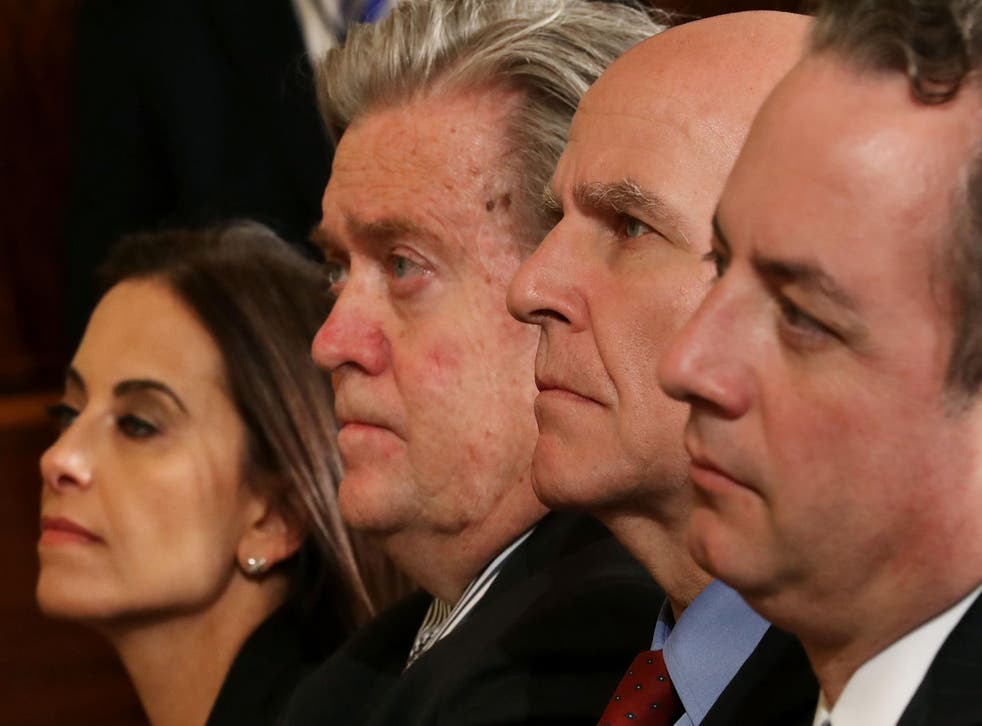 Donald Trump has told aides he has decided to remove Steve Bannon from his post as chief White House advisor after seven contentious months in the West Wing. It is unclear when Mr Bannon will leave 1600 Pennsylvania Avenue, however.
Mr Bannon initially joined Donald Trump's 2016 presidential campaign one year ago, and gained notoriety - deservedly, or not - for his high profile role at the tail end of a campaign that ultimately shocked analysts with Mr Trump's surprise electoral win. Mr Bannon is a former executive at the right-wing media outlet Breitbart.
The outgoing White House advisor reportedly gave his resignation to Mr Trump on 7 August. That resignation was supposed to go into effect on 14 August , exactly a year to the day that he joined Mr Trump's team.
The White House later confirmed that Mr Bannon was leaving the administration, effective at the end of the day Friday.
"White House Chief of Staff John Kelly and Steve Bannon have mutually agreed today would be Steve's last day," White House Press Secretary Sarah Huckabee Sanders said in a statement.
The former media executive's time in the White House has been highly contentious. Mr Bannon recently came under fire for an interview in which he seemed to contradict the President on several fronts, including Mr Trump's recent threats to North Korea promising "fire and fury". Mr Bannon said in the interview that there wasn't actually a military option for pushing back on North Korea.
Donald Trump's first 100 days: in cartoons

Show all 33
Mr Trump was reportedly furious about that interview, and fumed privately to confidants that Mr Bannon was getting too much attention. Mr Trump has also been displeased by Mr Bannon's high profile in the media, which has largely credited him as the mastermind of the Trump campaign. Mr Bannon, at times, has also been referred to as "President Bannon" in jest because of his apparent sway on White House decision making and policy.
Mr Bannon is known for adhering to something of an isolationist world view, and has regularly warred against "globalists" who he says have sold out American workers.
But Mr Bannon's time in the White House has also been marked by infighting with his colleagues in the West Wing, including Mr Trump's son-in-law and senior adviser Jared Kushner.
The President reportedly came to believe that Mr Bannon was behind much, or at least some, of the leaks that have damaged his White House and reputation. Since Mr Trump took office, a steady stream of leaks have painted a picture of a West Wing in turmoil.
Register for free to continue reading
Registration is a free and easy way to support our truly independent journalism
By registering, you will also enjoy limited access to Premium articles, exclusive newsletters, commenting, and virtual events with our leading journalists
Already have an account? sign in
Register for free to continue reading
Registration is a free and easy way to support our truly independent journalism
By registering, you will also enjoy limited access to Premium articles, exclusive newsletters, commenting, and virtual events with our leading journalists
Already have an account? sign in
Join our new commenting forum
Join thought-provoking conversations, follow other Independent readers and see their replies