Steve Scalise: Congressman wounded in Virginia shooting in 'critical condition', hospital says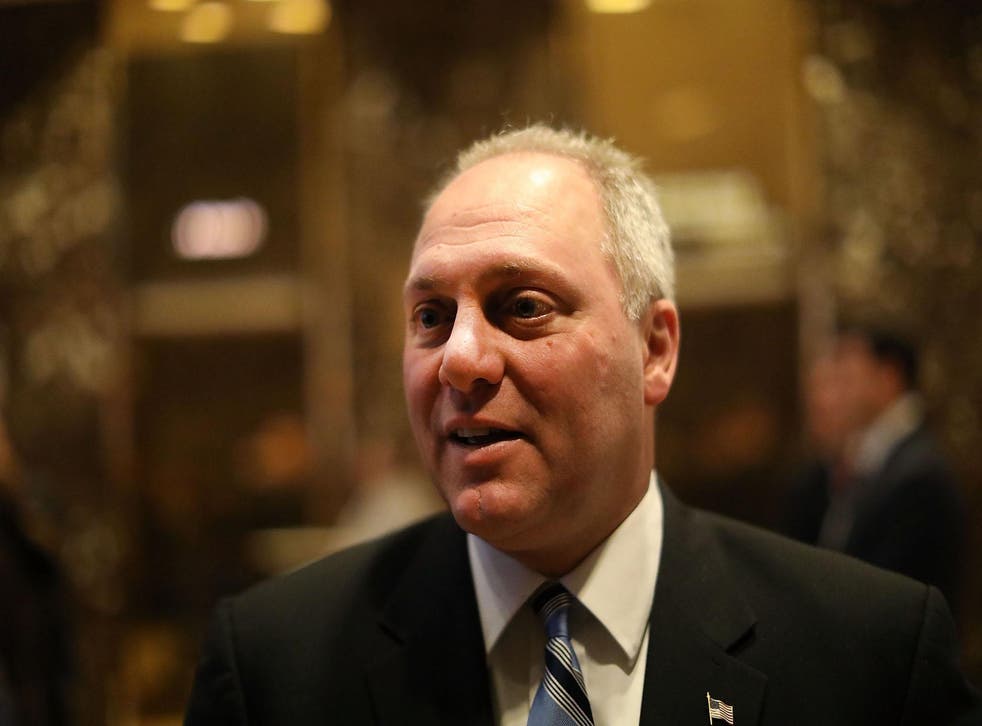 Congressman Steve Scalise, the third ranking member of House Republican leadership, is in critical condition following surgery he received after being shot during a congressional practice for a charity baseball game, the hospital where he is receiving treatment has said.
Mr Scalise was among several wounded when a rifle-wielding attacker fired on Republican lawmakers on a baseball field in Alexandria, Virginia, on the outskirts of Washington, DC.
MedStar Washington Hospital Center said in a tweet Wednesday afternoon that Mr Scalise "was critically injured and remains in critical condition." The hospital provided no further details about him.
The hospital has also said that another victim of the shooting is in good condition, but did not identify the person.
Join our new commenting forum
Join thought-provoking conversations, follow other Independent readers and see their replies