Stormy Daniels meeting with federal prosecutors over Michael Cohen cancelled
Investigators cited media attention while cancelling the interview, Ms Daniels' lawyer says
Chris Riotta
New York
Monday 25 June 2018 21:10 Comments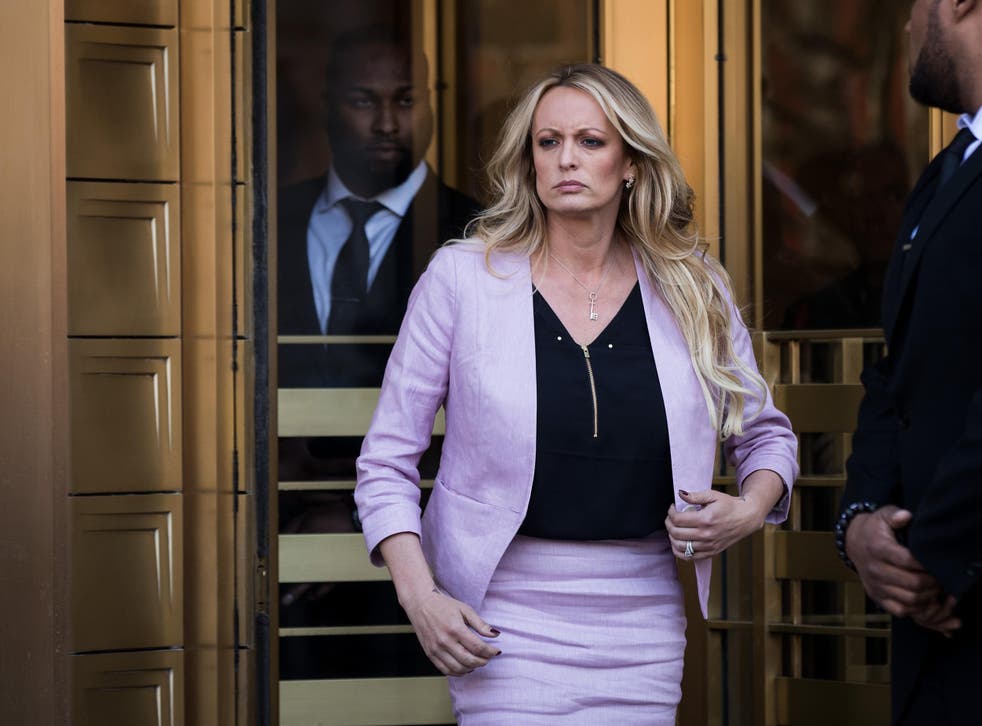 Federal prosecutors investigating Donald Trump's former longtime lawyer Michael Cohen have cancelled a meeting with adult actress Stormy Daniels, according to her lawyer.
Ms Daniels, whose real name is Stephanie Clifford, has been cooperating with prosecutors at the US attorney's office in the Southern District of New York and turned over documents related to a $130,000 payment she received during the 2016 election from Mr Cohen.
But the office cited concerns surrounding media interest in the case in cancelling, after the upcoming meeting was reported by several news organisations, Ms Daniels' lawyer Michael Avenatti said. Prosecutors denied Mr Avenatti's offer to relocate the meeting, he said, and have not rescheduled it for another date.
Mr Avenatti criticised the prosecutors in an email he wrote to Assistant US Attorney Nicolas Roos and later shared on Twitter, saying: "They don't appear to have the stomach for a case of this magnitude unfortunately."
"We believe cancelling the meeting because the press has now caught wind of it is ridiculous," he wrote. "We do not think it was any secret that at some point you were going to meet with my client. And the fact that cameras may be present outside of your office is no moment. Further, this fact, while annoying, has no impact on the substance of the meeting, which should be the focus."
In response, Mr Roos is said to have accused Mr Avenatti of leaking the details of the meeting — an allegation that Avenatti was "patently false".
Ms Daniels has said she had sex with Mr Trump in 2006 when he was married, which Mr Trump has denied. As part of their investigation into Cohen, prosecutors have been examining the $130,000 payment that was made to Daniels as part of a confidentiality agreement.
World news in pictures

Show all 50
In April, FBI agents raided Mr Cohen's home, office and hotel room as part of a probe into his business dealings and investigators were seeking records about the nondisclosure agreement that Ms Daniels had signed, among other things.
Mr Cohen had said he paid Daniels himself, through a limited liability company known as Essential Consultants, LLC, and that "neither the Trump Organization nor the Trump campaign was a party to the transaction with Ms Clifford, and neither reimbursed me for the payment, either directly or indirectly."
Mr Cohen's lawyer described the raid as "unnecessary," while Mr Trump described it as a "disgrace" and a "witch hunt."
Register for free to continue reading
Registration is a free and easy way to support our truly independent journalism
By registering, you will also enjoy limited access to Premium articles, exclusive newsletters, commenting, and virtual events with our leading journalists
Already have an account? sign in
Join our new commenting forum
Join thought-provoking conversations, follow other Independent readers and see their replies