Bill that would remove Donald Trump for being mentally unfit gains increasing support
Proposal would lead to creation of a new organisation to assess US President's physical and mental health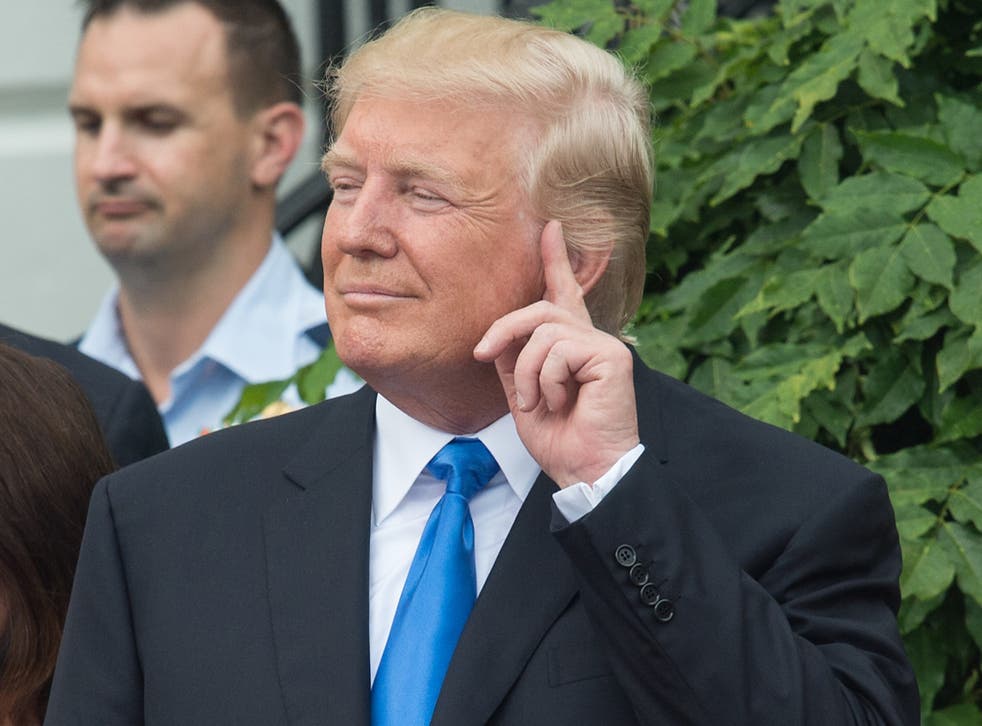 Support is growing for a congressional bill that could lead to Donald Trump being removed from office.
Democrats in the House of Representatives have tabled proposals for the creation of an 11-member, cross-party body called the Oversight Commission on President Capacity, which would be responsible for examining the US president's mental and physical health.
Tabled by Maryland congressman Jamie Raskin and backed by 21 members of the House, the bill would see Mr Trump or any other US president forced from the Oval Office is he or she is deemed to be mentally or physically unfit for the role.
The bill was first introduced in April but support for the proposal has grown in recent weeks after Mr Trump launched a tirade of angry tweets against various opponents. Critics say his frequent Twitter outbursts and references to violence are a sign of a man who is not fit for office.
The billionaire businessman's public row with the hosts of MSNBC show "Morning Joe" and his tweeting of a mocked-up clip of him tackling and punching a figure with a CNN logo covering its face were widely condemned, including by members of Congress.
It comes amid speculation that the 25th Amendment to the US Constitution could be used to oust Mr Trump.
The amendment allows the Vice President to remove the president, with the backing of the majority of the cabinet or "such other body as Congress" if they believe the commander in chief cannot "discharge the powers and duties of the office".
The proposed Oversight Commission could act as the body that gives consent for such an action.
In pictures: President Donald Trump on tour

Show all 39
It would be responsible for investigating whether a president "is temporarily or permanently impaired by physical illness or disability, mental illness, mental deficiency, or alcohol or drug use to the extent that the person lacks sufficient understanding or capacity to execute the powers and duties of the office of President".
Numerous experts have questioned Mr Trump's mental state and suitability for the job. Last month, a group of psychiatrists claimed the Republican has a "dangerous mental illness" and was "paranoid and delusional".
One Democrat congressman, Darren Soto of Florida, told NBC: "Given Donald Trump's continued erratic and baffling behaviour, is it any wonder why we need to pursue this legislation?"
"The mental and physical health of the leader of the United States and the free world is a matter of great public concern."
Mr Raskin, a professor of constitutional law, said the bill was not only about Mr Trump and would help remove other presidents who are deemed unfit for office.
"We've got to make sure that we have a president who is able faithfully to discharge the duties of office," he told CNN. "This is not just for one president — it's for all of the presidents. And I think we can come together in a bipartisan way."
Join our new commenting forum
Join thought-provoking conversations, follow other Independent readers and see their replies