US Supreme Court strikes down California law requiring family planning clinics to notify clients of abortion services
The court ruled that the state may not compel the clinics with religious concerns to promote or advertise abortion options 
Clark Mindock
New York
Wednesday 27 June 2018 01:34 Comments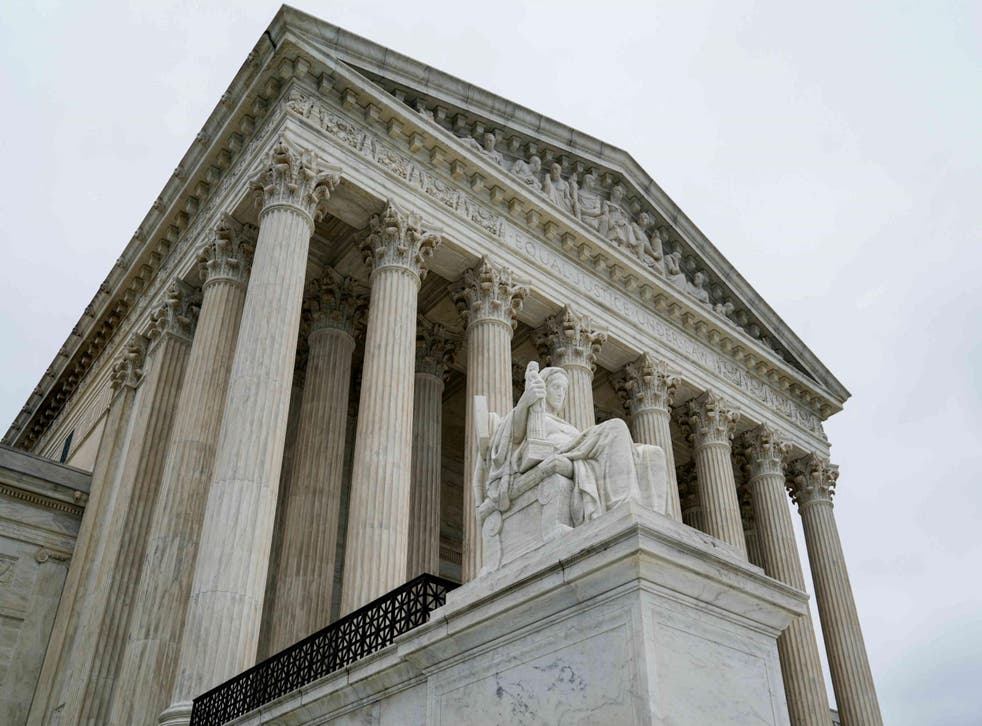 The US Supreme Court has ruled that California cannot require "crisis pregnancy centres" to provide women with information about state health services, including abortion.
America's highest court determined that the First Amendment barres the state from requiring centres that provide family planning services that oppose abortion on religious grounds, to display notices that are at-odds with the clinic's religious beliefs.
The ruling, which split the court 5 to 4, noted that California could use other means to tell women that abortions and other services are available, including public information campaigns.
The state cannot, however, "co-opt the licensed facilities to deliver its message for it," Justice Clarence Thomas wrote in the majority opinion.
The case revolved around California's Reproductive FACT Act, which was passed in October 2015 and required certain licensed medical facilities to display notices telling clients that the state "has public programmes that provide immediate free or low-cost access to comprehensive family planning services, prenatal care and abortion for eligible women".
Unlicensed facilities were required in the act to inform clients that they did not possess a license provided by the state of California.
Anti-abortion groups brought suit against the state over the FACT Act, saying that the law forces the clinics to advertise or promote abortions.
Supreme Court strikes down abortion restrictions

Show all 23
In the majority decision, Justice Thomas noted that the law compelled speech and that previous precedent that have allowed states or governments to force speech did not apply to the particular bill.
"Licensed clinics must provide a government-drafted script about the availability of state-sponsored services, as well as contact information for how to obtain them," Mr Thomas wrote. "One of those services is abortion — the very practice that petitioners are devoted to opposing."
Justice Stephen G Breyer provided dissent, and accused the majority group of justices of inconsistency.
He noted a 1992 decision to upheld a Pennsylvania law that required doctors who perform abortion to supply clients with certain information before the procedure.
"If a state can lawfully require a doctor to tell a woman seeking an abortion about adoption services, why should it not be able, as here, to require a medical counselor to tell a woman seeking prenatal care or other reproductive health care about childbirth and abortion services," Justice Breyer asked.
"As the question suggests, there is no convincing reason to distinguish between information about adoption and information about abortion in this context," Mr Breyer wrote. "After all, the rule of law embodies evenhandedness, and 'what is sauce for the goose is normally sauce for the gander'".
Justice Thomas responded that the specific example provided by Mr Breyer did not apply because it concerned a medical procedure, which Mr Breyer rejected, saying that carrying a child to term and giving birth is a medical and health decision that includes risks.
The decision reversed a unanimous decision from a three-judge panel in the Ninth Circuit Court of Appeals, which is generally seen as one of the more liberal panels in the federal appeals court network.
Register for free to continue reading
Registration is a free and easy way to support our truly independent journalism
By registering, you will also enjoy limited access to Premium articles, exclusive newsletters, commenting, and virtual events with our leading journalists
Already have an account? sign in
Join our new commenting forum
Join thought-provoking conversations, follow other Independent readers and see their replies