Republican tax plan will steal $1.5 trillion from millennials, says Joe Scarborough
The measure is 'going to turn a lot of people into socialists', he said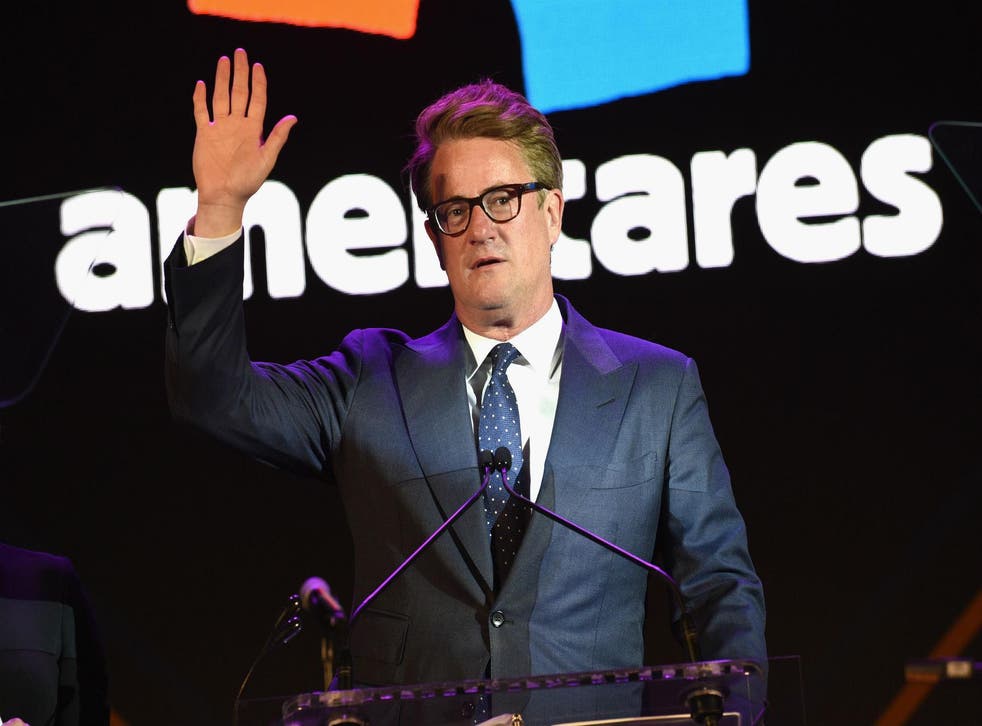 Joe Scarborough, the conservative co-host of MSNBC's political commentary show Morning Joe, has said that the Republicans' tax plan will "steal" trillions of dollars from young voters by increasing the federal deficit over the next decade.
"Millennials, you just had $1.5 trillion stolen from you," Mr Scarborough said on the show. "Past Congresses have stolen $20 trillion from you, and over the next ten years, they're going to steal another $10 trillion from you. And they're going to die, and then you're going to be left holding the bill."
Most analyses of the measure have suggested it will add at least $1 trillion to the deficit in the next decade. The Joint Committee on Taxation estimated that the proposed plan would increase the deficit by nearly $1.5 trillion over the next decade.
Republican leadership last week appeared to have rounded up enough votes to pass its tax bill in both the Senate and House of Representatives, with deficit hawk Senator Bob Corker announcing that he would support the legislation.
Mr Corker was the lone Senate Republican who had voted against his party's initial tax plan over concerns it would add to the federal debt. But on Friday, he said he had decided to vote 'yea' despite the bill's costs.
"This bill is far from perfect, and left to my own accord, we would have reached bipartisan consensus on legislation that avoided any chance of adding to the deficit, and far less would have been done on the individual side with items that do not generate economic growth," he said.
World news in pictures

Show all 50
Republicans assert that the tax cuts will lead to economic growth that will increase government revenue, but the jury is still out on whether this will be the case.
Mr Scarborough and other panelists on "Morning Joe" slammed the bill.
Along with saying that the measure was "going to turn a lot of people into socialists" and harm the national economy, Mr Scarborough blamed both Democrats and Republicans for not being "responsible" about the debt.
"Republicans who claim to care about the debt are voting to steal $1.5 trillion from millennials, the very people who, 48 per cent are saying, 'no, we don't like the Republican Party,'" he said.
The measure dramatically lowers the corporate tax rate from 35 per cent to 21 per cent and rewrites the US tax code.
Mr Scarborough announced in July that he was leaving the Republican party, saying he still believes in the core values of conservatism — lower taxes, small government — but that the party's refusal to stand up to President Donald Trump was unacceptable.
"I am a Republican, but I'm not going to be a Republican anymore," Mr Scarborough said during an appearance on The Late Show with Stephen Colbert. "I've got to become an independent."
Join our new commenting forum
Join thought-provoking conversations, follow other Independent readers and see their replies