Debate takeaways: Virginia candidates on attack from start
It was a testy start to the second and final debate in Virginia's high-stakes governor's race between former Gov. Terry McAuliffe and Republican businessman Glenn Youngkin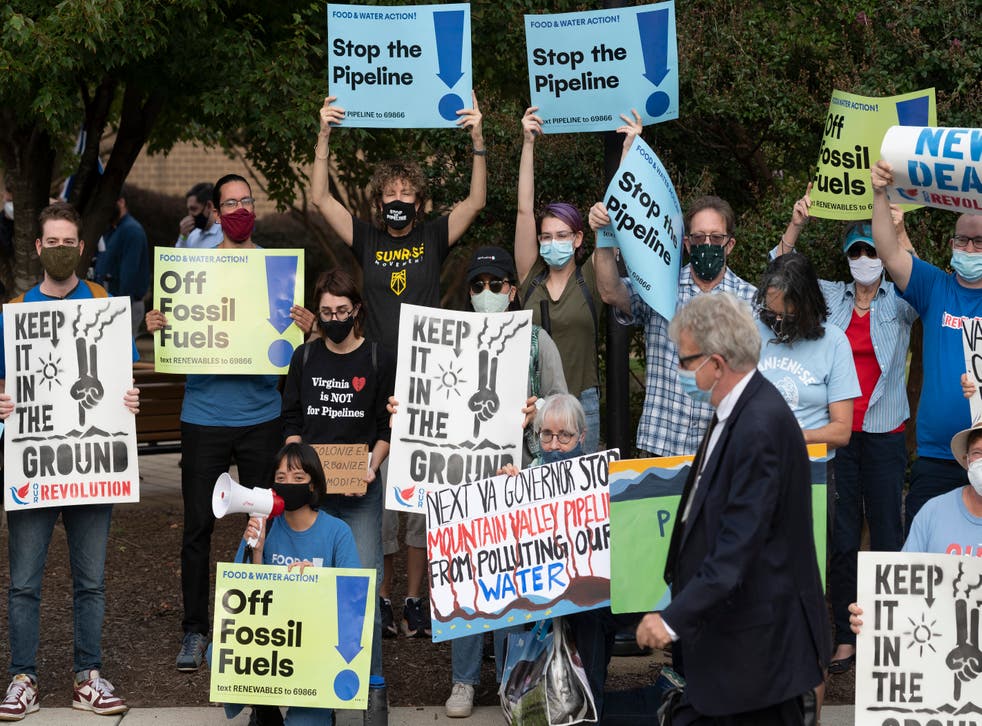 It was a testy start to the second and final debate in Virginia s high-stakes governor's race between former Gov. Terry McAuliffe and Republican businessman Glenn Youngkin on Tuesday night.
With polls showing a close contest just five weeks before Election Day, the debate centered on familiar national issues: the pandemic, abortion, former President Donald Trump The men also tried to score points on a host of less prominent topics, including crime rates, Youngkin's background in private equity and labor law.
Here are key takeaways from the final gubernatorial debate before Election Day on Nov. 2:
__
THAT ESCALATED QUICKLY
It took less than 90 seconds for Youngkin to call McAuliffe a liar.
"In the first debate, he lied to you. That's what politicians do," the Republican candidate said during his opening statement.
The attack set the tone for the debate, with each candidate taking on the other in personal terms, even if Youngkin was often the aggressor. Youngkin clearly got under McAuliffe's skin at times.
"I just can't understand how you can so comfortably lie to everybody," Youngkin said during one exchange on abortion.
McAuliffe retorted, "That's what you've been doing all night, buddy."
Things got particularly nasty when the candidates were talking about the state budget.
"Revenue and expenses, I know were hard for you. I know they're hard for you," Youngkin said. "Terry, you have no idea what you're talking about."
__
PANDEMIC RULES
McAuliffe repeatedly seized on Youngkin's opposition to mask and vaccine mandates. It's an issue McAuliffe's team believes is a political winner, especially as the pandemic remains a serious threat in Virginia and beyond.
Youngkin came prepared with a statement outlining his position — "Everyone should get the vaccine ... but I don't believe we should mandate it" — but stumbled briefly when asked by moderator Chuck Todd whether he supports mandating vaccines for diseases like measles and mumps, which have been required in U.S. schools for generations.
He eventually said he did support mandating measles and mumps vaccines, explaining that there was more data on those.
McAuliffe described Youngkin's position as dangerous.
He "says if you don't want to get it, don't get it. You can't be governor and say things like that," McAuliffe charged. "That is disqualifying."
Register for free to continue reading
Registration is a free and easy way to support our truly independent journalism
By registering, you will also enjoy limited access to Premium articles, exclusive newsletters, commenting, and virtual events with our leading journalists
Already have an account? sign in