Seven states sue Trump administration to end Dreamers programme
Texas leads the charge to unravel Deferred Action for Childhood Arrivals after courts revived it
Jeremy B. White
San Francisco
Wednesday 02 May 2018 00:19 Comments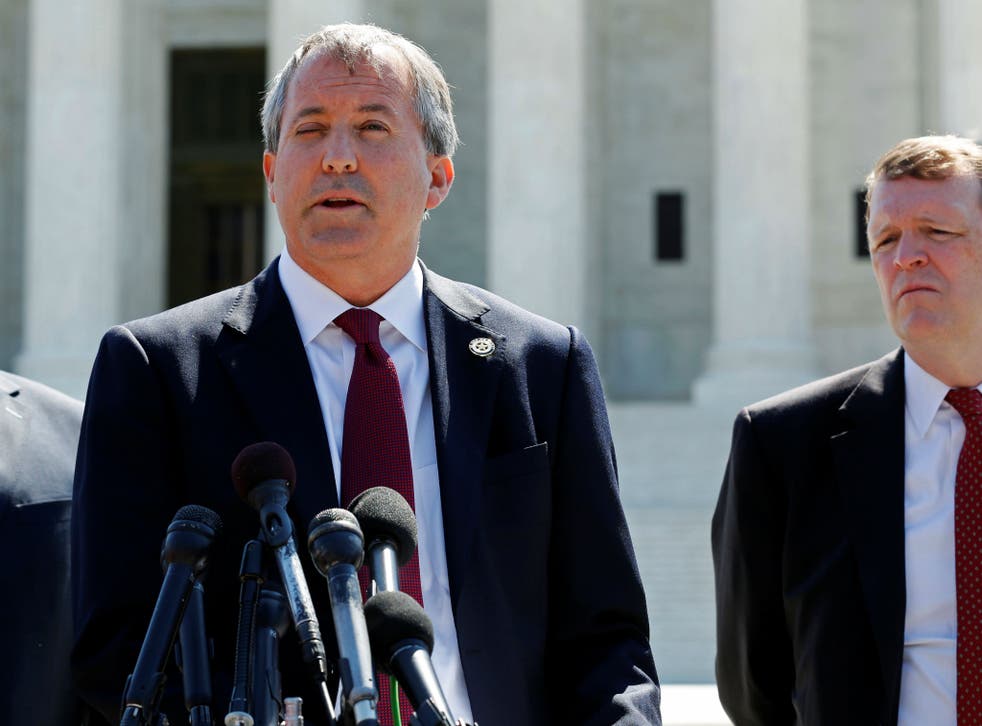 Texas and six other states are suing to dissolve an immigration programme that courts revived after Donald Trump sought to cancel it.
The lawsuit further complicates the already-tangled legal status of the Deferred Action for Childhood Arrivals (DACA) initiative. Instituted by Barack Obama, the programme offers work permits and protection from deportation to unauthorised immigrants who arrived in the United States as children and maintained clean criminal records.
While he has intermittently voiced support for DACA recipients, Mr Trump announced last year he would let the programme expire. He has since sought unsuccessfully to use an extension of the programme - or of an even more expansive offering for young immigrants - as a bargaining chip in his push for a border wall.
But courts have thwarted Mr Trump's efforts to end DACA. Multiple judges have ruled against the administration and compelled the government to let people with DACA status apply for renewals; last week, a judge sent further by ruling that qualified immigrants be allowed to apply for the first time.
Texas Attorney General Ken Paxton said he was suing the Trump administration to try and counteract those rulings, calling the legal challenge an effort to restore "the rule of law".
"Left intact, DACA sets a dangerous precedent by giving the executive branch sweeping authority to ignore the laws enacted by Congress and change our nation's immigration laws to suit a president's own policy preferences", Mr Paxton said in a statement.
Protestors rally at JFK Airport against Muslim immigration ban

Show all 20
Mr Paxton has already played an influential role in the DACA debate. In June of 2017, he sent the Trump administration a letter, signed by nine other state attorneys general, threatening to sue if Mr Trump did not move to end DACA by September 5, 2017.
On September 5, Attorney General Jeff Sessions announced that the administration would stop accepting new DACA applications. At the time, Mr Trump acknowledged that the threat from Mr Paxton and others was "requiring my Administration to make a decision". He said the looming expiration of the programme would prod Congress to find an overarching immigration deal.
US rescinds DACA program for young immigrants
"There can be no path to principled immigration reform if the executive branch is able to rewrite or nullify federal laws at will", Mr Trump said in a statement, adding that "we will resolve the DACA issue with heart and compassion - but through the lawful Democratic process".
Register for free to continue reading
Registration is a free and easy way to support our truly independent journalism
By registering, you will also enjoy limited access to Premium articles, exclusive newsletters, commenting, and virtual events with our leading journalists
Already have an account? sign in
Join our new commenting forum
Join thought-provoking conversations, follow other Independent readers and see their replies