Texas speech pathologist loses job for refusing to sign pro-Israel pledge
Children's speech pathologist Bahia Amawi now suing Texas attorney general and the school district that dismissed her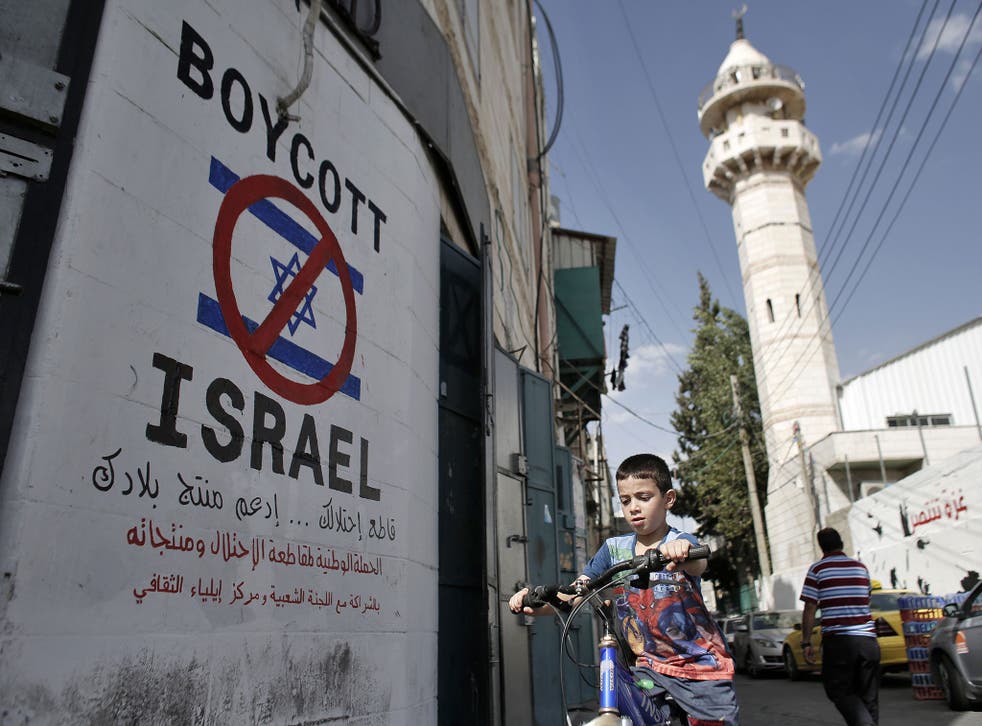 A speech pathologist at a Texas elementary school has sued after allegedly being forced out of her contract job at an elementary school for refusing to sign a mandatory pro-Israel pledge.
Bahia Amawai, a US Citizen who has resided in the country for more than 30 years, is the plaintiff in a lawsuit against Pflugerville Independent School District in the suburban Austin, Texas area for alleged violation her First Amendment rights.
Since 2009, Ms Amawai worked for the school district as a pathologist working with children with autism, disabilities and speech impediments. The Austrian-born mother of four speaks three languages fluently—English, German, and Arabic—and was brought on to provide assessment and support for children from the district's growing Arabic-speaking immigrant community. Every year, since the start of her employment, Ms Amawai had her contract renewed without incident.
However, the contract renewal process this past year was different for Ms Amawai: This time around, the contract required her to sign a pledge to support Israel.
Explicitly, the certification she was mandated to sign pledged that Ms Amawai "does not boycott Israel," and that she "will not boycott Israel during the term of the contract." In addition, she must also pledge to refrain from any action "that is intended to penalize, inflict economic harm on, or limit commercial relations with Israel or with a person or entity doing business in Israel," or in the occupied West Bank, which the contract called "Israeli-controlled territory," the Intercept reported.
The pledge pushes back against the Boycott, Divestment and Sanctions movement (BDS), a boycott strategy to challenge Israel modelled on the 1980s boycott targeting South Africa.
Texas Republican Governor Greg Abbott signed the law in 2017 that allowed the school district to include this pledge as a mandatory requirement in her contract. The law dictates that Texas maintain a list of companies that are boycotting Israel and that they should be banned from working or being contracted by state agencies.
Texas is not alone in this, in fact, it's the 17th state to pass a similar law. Other states with pro-Israel pledges include California and South Carolina. New York Governor Andrew Cuomo also implemented a similar law by executive order. Furthermore, about 26 states ahve passed anti-BDS laws, according to Palestine Legal.
World news in pictures

Show all 50
The lawsuit Ms Amawi has filed against the school district and Texas Attorney General Ken Paxton, argues that the pledge violates her right to free speech, and that "Texas's ban on contracting with any boycotter of Israel constitutes viewpoint discrimination that chills constitutionally-protected political advocacy in support of Palestine."
When attempting to sign the contract renewal, Ms Amawai was told by school district officials that she could "cross out that particular section, initial, and sign it and provide the remaining required documentation." But later on, she received a call from the school district informing her that it could not grant her a contract renewal if she refuses to sign the oath.
Support free-thinking journalism and attend Independent events
Ms Amawai has said she is the only certified Arab-speaking children's speech pathologist in the district. "I got my master's in this field and devoted myself to this work because I always wanted to do service for children," Ms Amawi said. "It's vital that early-age assessments of possible speech impairments or psychological conditions be administered by those who understand the child's first language."
Ms Amawai does not consider her as an activist but told The Intercept that she personally chooses not to purchase products or use services by Israeli companies.
When asked if she considered signing the pledge to maintain her job, Ms Amawai did not mince words: "Absolutely not," she told the Intercept. "I couldn't in good conscience do that. If I did, I would not only be betraying Palestinians suffering under an occupation that I believe is unjust and thus, become complicit in their repression, but I'd also be betraying my fellow Americans by enabling violations of our constitutional rights to free speech and to protest peacefully."
Register for free to continue reading
Registration is a free and easy way to support our truly independent journalism
By registering, you will also enjoy limited access to Premium articles, exclusive newsletters, commenting, and virtual events with our leading journalists
Already have an account? sign in
Register for free to continue reading
Registration is a free and easy way to support our truly independent journalism
By registering, you will also enjoy limited access to Premium articles, exclusive newsletters, commenting, and virtual events with our leading journalists
Already have an account? sign in
Join our new commenting forum
Join thought-provoking conversations, follow other Independent readers and see their replies