The Libertarian Party selects Gary Johnson as its candidate for the White House
Polls suggest Gary Johson could attract up to ten per cent of the popular vote
Andrew Buncombe
New York Comments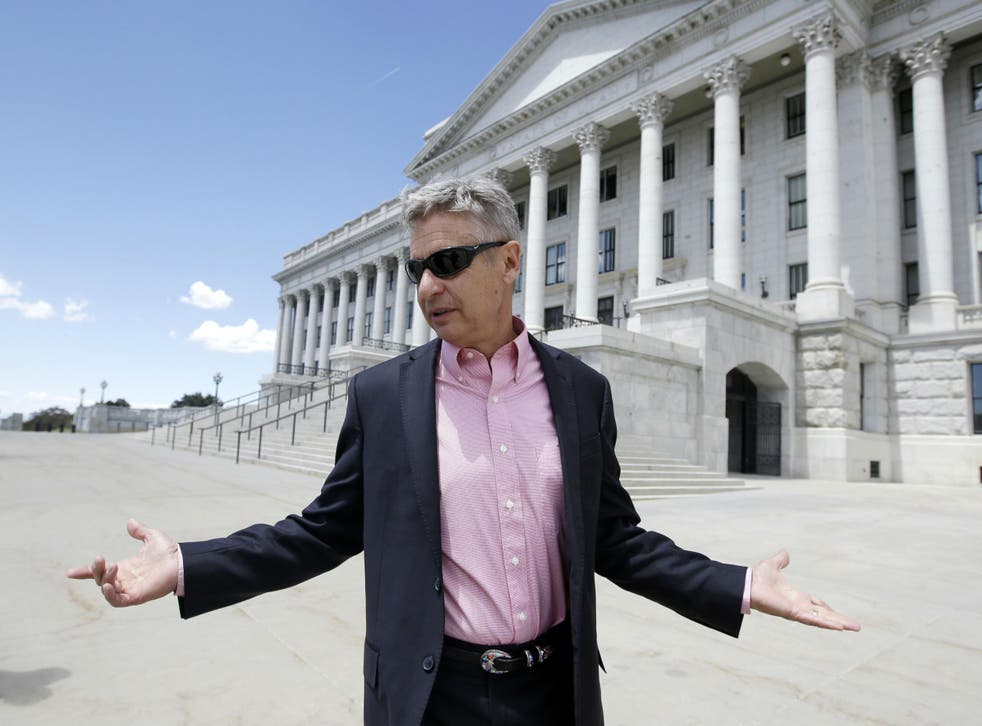 Another US political party has selected its candidate for the White House.
On Sunday, The Libertarian Party nominated former New Mexico governor Gary Johnson as its nominee, just as it did in 2012.
Delegates to the party's convention in Orlando, Florida, picked Mr Johnson on the second ballot over Austin Petersen, the founder of The Libertarian Republic magazine, and anti-computer virus company founder John McAfee.
Mr Johnson got only one per cent of the popular vote in 2012. But the party is hoping for a much strong showing in November because of the deep unpopularity polls show for presumptive Republican nominee Donald Trump and Democratic front-runner Hillary Clinton.
"Millions of people are going to be trying to understand what it means to be a Libertarian, and it is going to be my voice that will be describing that to the best of my ability," Mr Johnson told the delegates during his acceptance speech.
The Associated Press said that on fiscal matters, Libertarians pushed for reduced spending and taxes, saying the federal government has become too big. Mr Johnson has proposed eliminating federal income and corporate taxes and replacing those with a national sales tax. On social issues, Libertarians generally support abortion rights, gun rights, same-sex marriage and drug legalisation, saying people should be allowed to do anything that does not hurt others.
For Mr Johnson to make a serious run this year, he needs to qualify for the presidential debates. To do that, he must average 15 percent in five polls.
The 63-year-old Johnson was governor of New Mexico from 1995 to 2003 as a Republican.
Register for free to continue reading
Registration is a free and easy way to support our truly independent journalism
By registering, you will also enjoy limited access to Premium articles, exclusive newsletters, commenting, and virtual events with our leading journalists
Already have an account? sign in
Join our new commenting forum
Join thought-provoking conversations, follow other Independent readers and see their replies