Anti-abortion Republican resigns after 'urging extramarital lover to get an abortion'
The congressman had previously said he would not seek reelection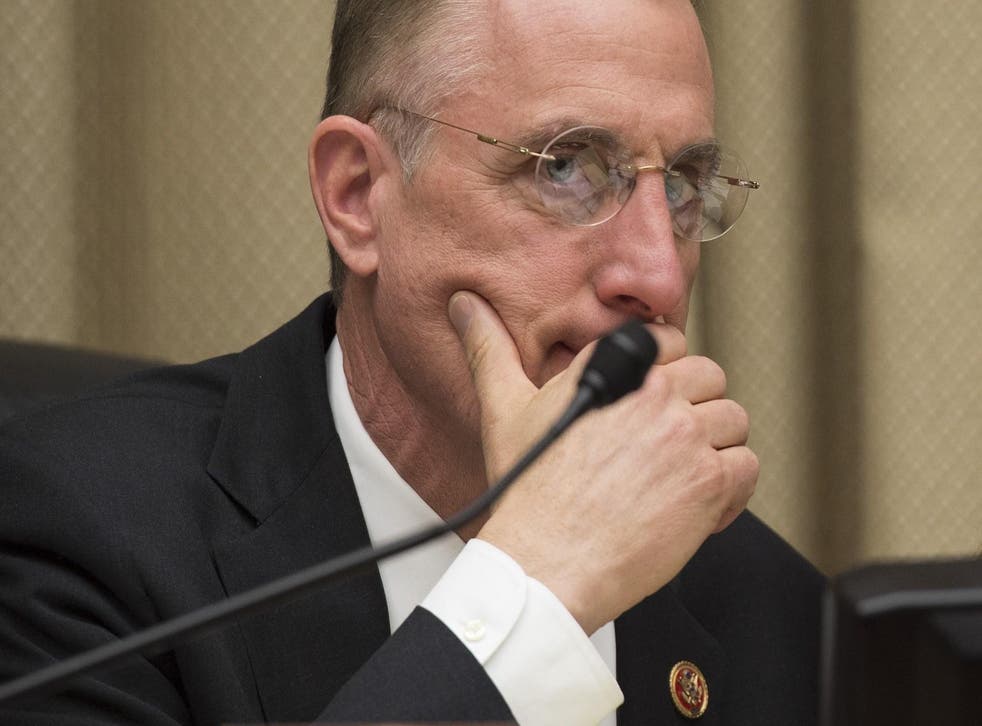 Anti-abortion congressman Tim Murphy will resign from Congress following reports that he allegedly asked a woman he was having an affair with to get an abortion.
"This afternoon I received a letter of resignation from Congressman Tim Murphy, effective October 21," House Speaker Paul Ryan said in a statement. "It was Dr Murphy's decision to move on to the next chapter of his life, and I support it."
The Republican representative from Pennsylvania had previously announced he would not seek reelection.
"After discussions with my family and staff, I have come to the decision that I will not seek reelection to Congress at the end of my current term," Mr Murphy said in a statement. "In the coming weeks I will take personal time to seek help as my family and I continue to work through our personal difficulties and seek healing. I ask you to respect our privacy during this time."
Mr Murphy was a member of the House Pro-Life Caucus and a sponsor of the Pain-Capable Unborn Child Protection Act, which passed in the House on Tuesday.
The bill that would criminalise abortions after 20 weeks of pregnancy, with exceptions for instances where the life of the mother is at risk and in cases involving rape or incest.
World news in pictures

Show all 50
In January, a post on Mr Murphy's official Facebook page declared "we've had great victories to protect the sanctity of life in the first weeks of this New Year!"
But apparently Shannon Edwards, the woman with whom he was having an extramarital relationship, did not take kindly to this message, according to the Pittsburgh Post-Gazette.
"You have zero issue posting your pro-life stance all over the place when you had no issue asking me to abort our unborn child just last week when we thought that was one of the options," she reportedly texted him on January 25.
Mr Murphy reportedly replied: "I get that you say about my March for life messages. I've never written them. Staff does them. I read them and winced. I told staff don't write any more. I will."
It later turned out that Ms Edwards wasn't pregnant.
Mr Murphy has described the liaison as an "affair with a personal friend".
Mr Murphy's office did not respond immediately to a request for comment. His office had previously said it had no comment to make on the allegations.
Join our new commenting forum
Join thought-provoking conversations, follow other Independent readers and see their replies