Tom Steyer donates $2 million to Andrew Gillum's Florida governor campaign
Mr Steyer is funding a campaign to promote the impeachment of President Donald Trump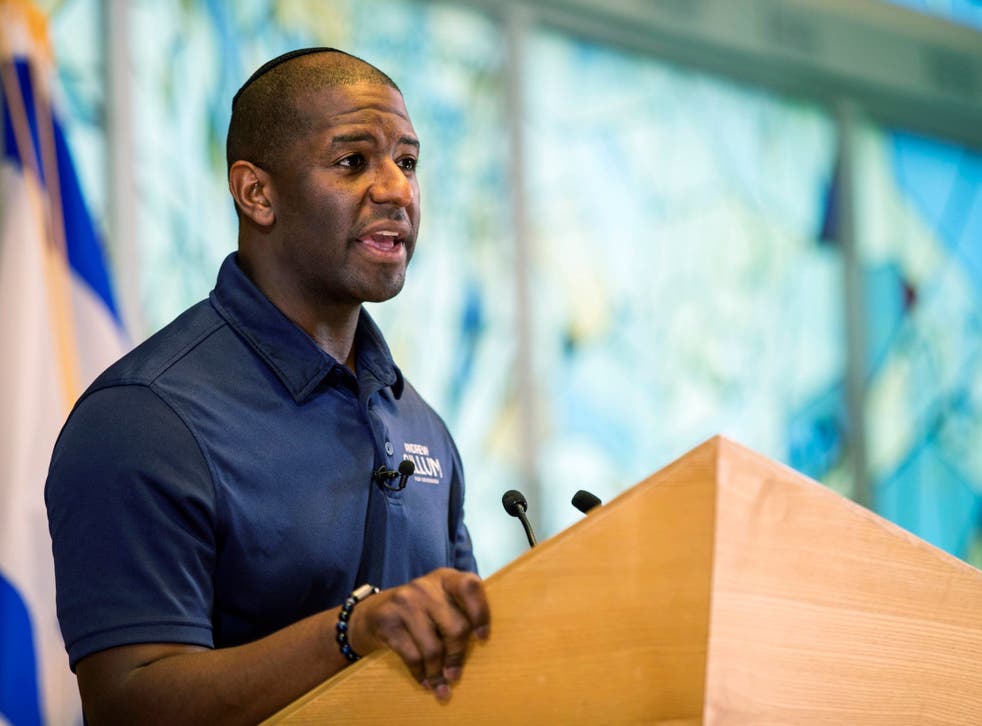 Billionaire Tom Steyer is throwing his financial weight behind Florida gubernatorial candidate Andrew Gillum with a $2 million donation to his "Forward Florida" political action committee.
The donation from Mr Steyer comes on the heels of the more than $5 million he has already spent supporting the Tallahassee governor's bid for Florida's highest office through NextGen America, a political organisation that he funds.
"If you were going to choose a single race that has the most national significance, it would be the governor's race in Florida," Mr Steyer told CNN.
Mr Steyer's previous support has included sending a massive direct mail pitch to 300,000 Florida voters, encouraging them to join his effort to impeach President Donald Trump. Mr Gillum, who supports impeachment, is specifically referenced in the mailing.
Mr Gillum is the mayor of Tallahassee, and is running against former Republican Representative Ron DeSantis, and polls show the two in a dead heat heading into the November election.
The race is one of the most watched races in the country, with Mr Gillum representing a more progressive Democratic approach than has been traditionally been seen. He has the support of Vermont Senator Bernie Sanders, who has campaigned with him in Florida, and would be the first African American governor of the state if elected.
World news in pictures

Show all 50
Mr Steyer continued, and cited many of the bona fides that make Mr Gillum an attractive candidate for progressive voters: "Here you have a young African American that is straightforward on education, good on climate, took on the NRA, straightforward on healthcare, has talked a lot about justice and the criminal justice system and supports impeaching the President".
Mr Gillum's support for impeaching Mr Trump has proved to be something of a liability for him in the general election however, with Mr DeSantis using the issue to argue that Mr Gillum is more extreme than most mainstream voters.
Support free-thinking journalism and attend Independent events
"We need a governor that is going to work constructively with the Trump administration to advance Florida's priorities," Mr DeSantis said in September. "You know Andrew wants to impeach President, about what? I don't know".
Register for free to continue reading
Registration is a free and easy way to support our truly independent journalism
By registering, you will also enjoy limited access to Premium articles, exclusive newsletters, commenting, and virtual events with our leading journalists
Already have an account? sign in
Register for free to continue reading
Registration is a free and easy way to support our truly independent journalism
By registering, you will also enjoy limited access to Premium articles, exclusive newsletters, commenting, and virtual events with our leading journalists
Already have an account? sign in
Join our new commenting forum
Join thought-provoking conversations, follow other Independent readers and see their replies