Nine Inch Nails' Trent Reznor 'told Ted Cruz to f*** off' for asking to be on concert guest list
Singer says Texan senator was a 'pain in the ass to be around' at one of his previous shows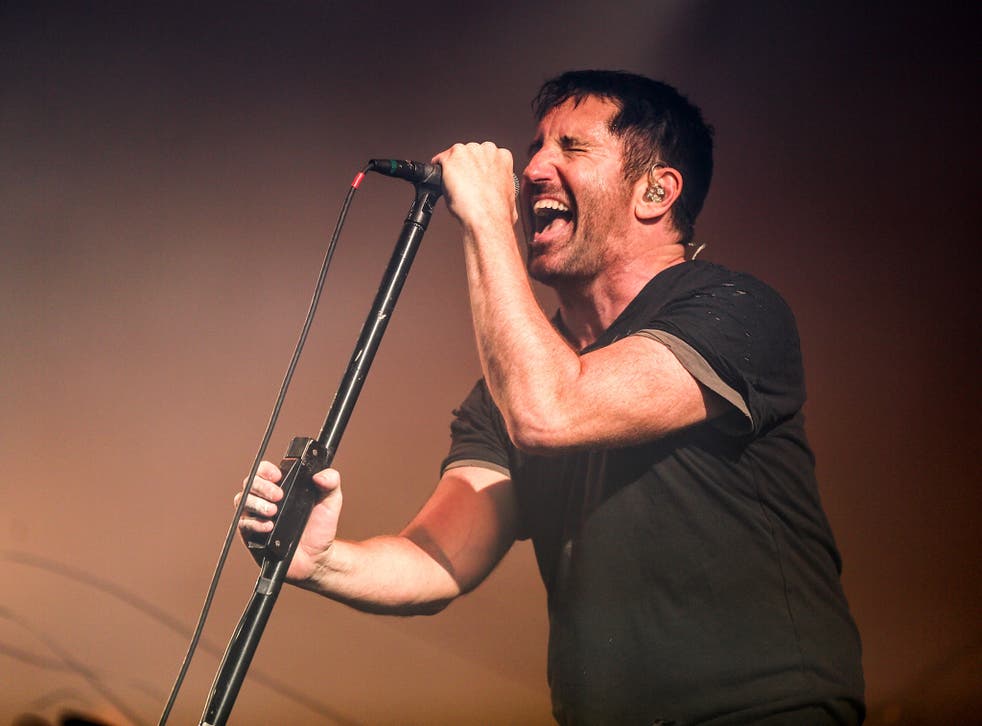 Texas senator Ted Cruz was told to "f*** off" when he asked ​Nine Inch Nails frontman Trent Reznor for ticket's to the band's Dallas show.
The 53-year-old singer told the crowd what had happened, during the industrial band's show.
"Who voted for Ted Cruz?," he asked the crowd. "See, the lights aren't on, I can't see. Is there any way to turn the lights on? I'd like to see."
He added: "Raise your hand, you guys, nothing to be ashamed of, just checking."
He went on to tell them that the former Republican presidential nominee had tried to get on the VIP list for the show.
When he found out, Reznor said he told him to "f*** off".
"He might be here tonight," the singer added. "He was bugging to get on the guest list, and I told him to f*** off."
A member of the crowd filmed his comments.
The musician then admitted to the crowd that Mr Cruz, who narrowly defeated Democratic Texas Congressman Beto O'Rourke in the Senate election race had attended one of his shows several years ago.
He said that the politician "drank all the beer, and was just a pain in the ass to be around."
Reznor is known for being outspoken about politics and has previously criticised Donald Trump and his Republican Party.
Support free-thinking journalism and attend Independent events
In a recent interview with The Guardian, he lambasted the US leader and said that Americans were beginning to see a "fall of the empire" under his presidency/
"It feels like things are coming unhinged, socially and culturally," Reznor said. "The rise of Trumpism, of tribalism, the celebration of stupidity. I'm ashamed, on a world stage, at what we must look like as a culture."
He also called the current Mr Trump a "f***ing moron."
Join our new commenting forum
Join thought-provoking conversations, follow other Independent readers and see their replies