Trump administration set to end Syrians' refugee status in US, leaving 7,000 at risk of deportation
Democrats claim ongoing conflict in war-torn country makes 'safe return impossible'
Adam Forrest
Thursday 01 August 2019 13:56 Comments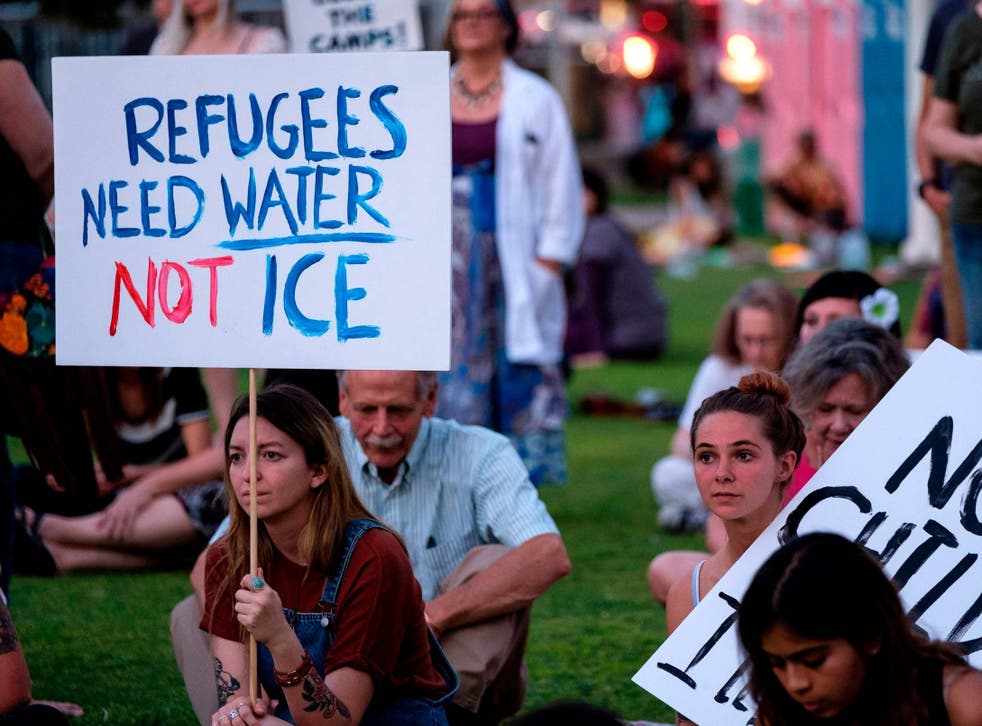 Donald Trump's administration is considering ending the legal status of thousands of Syrians living in the US, leaving many in fear of possible deportation.
A group of around 7,000 Syrians have been given temporary protected status (TPS), but the legal designation is set to expire on 30 September.
The Trump administration has to decide to extend the refugee programme by the end of Thursday, or the group will automatically lose their status at the end of next month.
If the Department of Homeland Security chooses not to renew it, the refugees will have to leave America, be deported back to Syria, or fight to find a new form of legal status in the US.
"The anxiety and uncertainty that is there in the back of your mind at all times is stressful … it's difficult to live with," the 23-year-old Monzer Shakally, a dental student living in Iowa City, told ABC News.
Return to Lebanon: Syrian refugee crisis in its eighth year

Show all 17
The Department of Homeland Security first designated people from Syria for TPS in 2012 because of the conflict raging across Bashar al-Assad's war-torn country.
In January 2018, the Trump administration extended TPS for around 7,000 Syrians for another 18 months – but did not allow any Syrians who entered after August 2016 to apply.
TPS allows refugees to live, work or study in the US while conditions in their home country remain too dangerous for them to be there.
Syrian refugee in Knoxville feeds government workers during shutdown
A group of Democratic senators called on secretary of state Mike Pompeo and acting head of the Department for Homeland Security Kevin McAleenan to make sure the Syrians are offered continued protection.
"Armed conflict and extraordinary conditions prevail in Syria, making safe return impossible," a letter signed by 2020 candidates Elizabeth Warren, Bernie Sanders, Kamala Harris and Cory Booker stated.
"Should the Department of Homeland Security allow Syrian TPS designations to expire, it would force recipients and their families to make a nearly impossible choice about whether to return to dangerous conditions or stay in the United States and risk deportation."
Michael Shakur, a 26-year-old stand-up comedian living in New York City told ABC News: "Going back would be literally a death sentence.
"This country really just saved my life. I am grateful for being given the chance to live, to exist, to have a future, to have a life, to do things I'm passionate about. That's what TPS is."
Register for free to continue reading
Registration is a free and easy way to support our truly independent journalism
By registering, you will also enjoy limited access to Premium articles, exclusive newsletters, commenting, and virtual events with our leading journalists
Already have an account? sign in
Join our new commenting forum
Join thought-provoking conversations, follow other Independent readers and see their replies