Donald Trump got his birthday wrong while filling out a voting form for the New York mayoral election
The President still did better than many members of his immediate family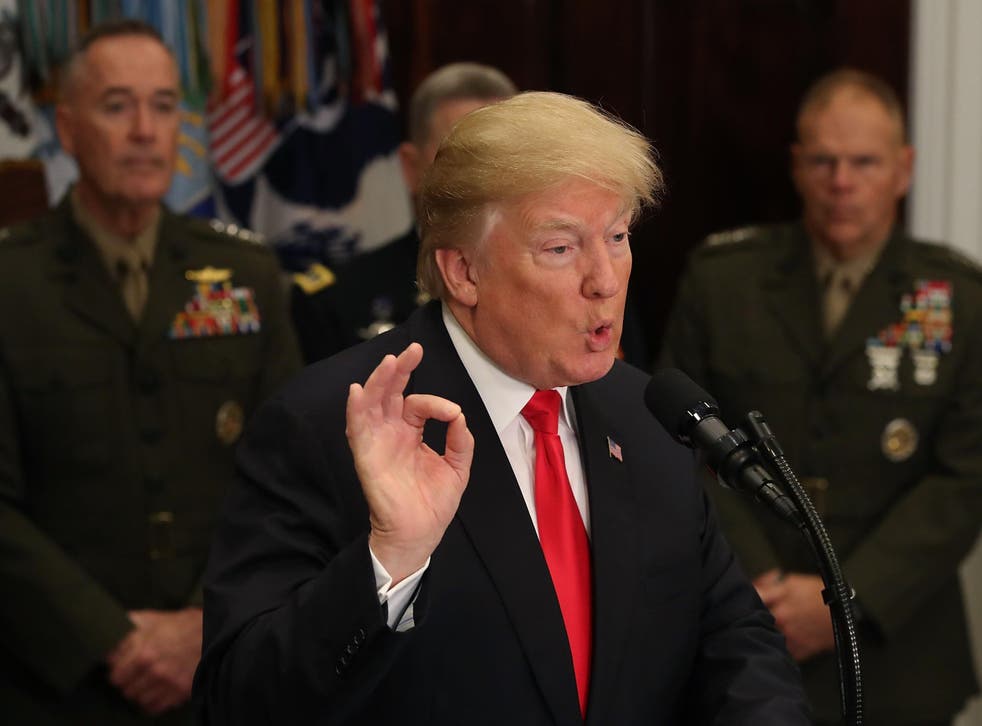 Donald Trump put the wrong birthdate on his New York absentee voter application form, leading Board of Elections officials to question whether his vote counted in the city's most recent election.
Both Mr Trump and his wife, Melania, applied for absentee ballots to vote in the 7 November mayoral election in New York City, where they lived before moving to Washington DC. Ms Trump's application went off without a hitch, but Mr Trump listed his birthday incorrectly – by an entire month.
The President was born on 14 June, 1946, but his application, obtained by the New York Daily News, lists him as being born in July.
The Board of Elections did not notice the error until a Daily News reporter pointed it out. It was not immediately clear if the error would affect Mr Trump's vote.
If Mr Trump's ballot turns out to be ineligible, he'll be in good company: An elections board official told the Daily News that ballots from his wife, daughter, and son-in-law also were not counted.
Ms Trump filled out her application correctly, but stumbled when submitting the ballot itself. According to the elections official, the First Lady did not sign the envelope in which she put her ballot, rendering it unusable. Instructions included with the ballot direct voters to sign the encasing envelope.
Donald Trump's least presidential moments so far...

Show all 30
Ivanka Trump, meanwhile, mailed her ballot in on Election Day – one day too late to be counted. Instructions on the Board of Elections website state that ballots "must be postmarked by the day before Election Day". Her husband, Jared Kushner, failed to mail his ballot back at all.
Mr Kushner's voting habits made headlines earlier this year, when Wired discovered that he had been registered to vote in New York as a woman for years. The Board of Elections later said the false listing was an error on their part, and changed the registration to recognise Mr Kushner as male.
Donald Trump's aides 'terrified' over President's mental health, says Art of the Deal co-author
White House Press Secretary Sarah Huckabee Sanders previously confirmed to Business Insider that Mr and Ms Trump had cast their ballots in the most recent election, but declined to say how they had voted.
It seems unlikely that Mr Trump voted for incumbent Mayor Bill de Blasio, however, as the President previously called him "the worst mayor in the United States". During a speech in Long Island earlier this year, Mr Trump took shots at a "pathetic mayor," who many people assumed to be Mr De Blasio.
"I've met great police who aren't allowed to do their job because they have a pathetic mayor or a mayor who doesn't know what's going on," Mr Trump told a crowd of police officers.
The Mayor won this year's election by more than 66 per cent.
Join our new commenting forum
Join thought-provoking conversations, follow other Independent readers and see their replies