Trump threatens Mexico with economic sanctions as he heads to border: 'Wall being built!'
Mr Trump is set to touch down in California Friday afternoon to view a portion of the border wall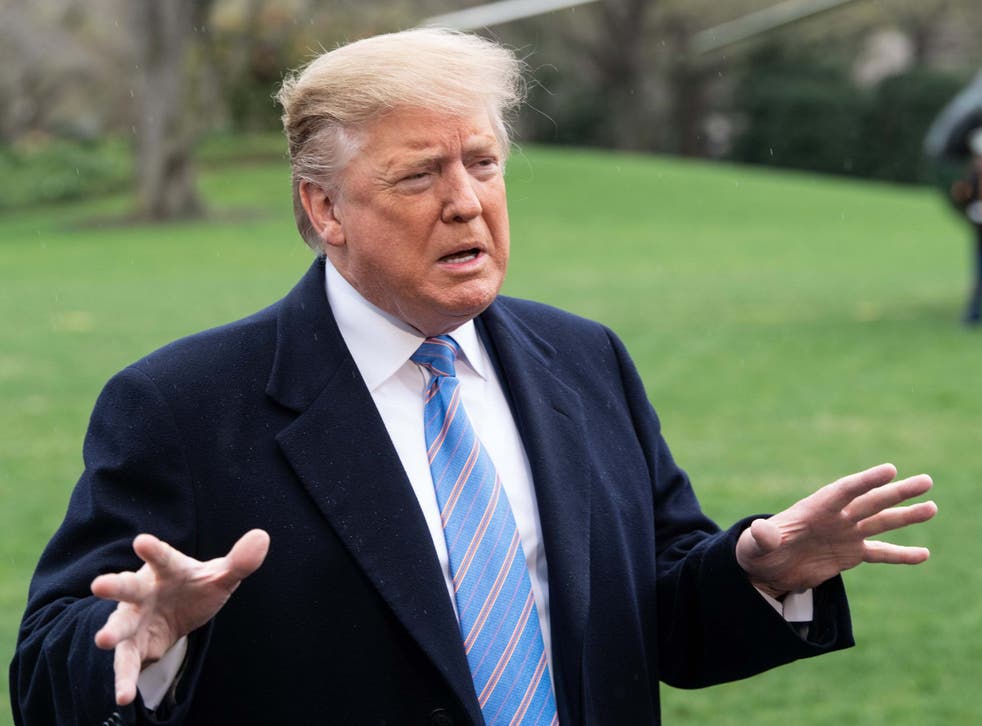 Donald Trump has threatened Mexico with a 25 per cent on autos if the country stops apprehending migrants making their way to the US, just as he is set to travel to the border.
In a series of tweets, the president took a swipe at The Washington Post, and said that he would penalize Mexico in spite of the trade deal with Mexico and Canada — the United States-Mexico-Canada Agreement (USMCA) — that he has made a signature foreign policy goal in the western hemisphere.
Mr Trump continued on to claim that $500b-worth of drugs are smuggled into the US over the Mexico border a year, contributing to the deaths of 100,000 Americans each year.
"The Crazed and Dishonest Washington Post again purposely got it wrong. Mexico, for the first time in decades, is meaningfully apprehending illegals at THEIR Southern Border, before the long march up to the U.S. This is great and the way it should be. The big flow will stop," Mr Trump wrote.
He continued: "However, if for any reason Mexico stops apprehending and bringing the illegals back to where they came from, the U.S. will be forced to Tariff at 25% all cars made in Mexico and shipped over the Border to us. If that doesn't work, which it will, I will close the Border."
Trump prototypes for Mexico border wall demolished in California

Show all 20
"This will supersede USMCA. Likewise I am looking at an economic penalty for the 500 Billion Dollars in illegal DRUGS that are shipped and smuggled through Mexico and across our Southern Border. Over 100,00 Americans die each year, sooo many families destroyed!"
Mr Trump is headed to California to review a portion of border wall that has been constructed near the Calexico Border Patrol station.
"Heading to the Southern Border to show a section of the new Wall being built! Leaving now!" Mr Trump tweeted.
Support free-thinking journalism and attend Independent events
The section of border wall that Mr Trump is set to visit in southern California is actually a renovated portion that the president has touted as the first portion of his new wall.
The fencing there was already built when he came into office, and plans to modernise the section were actually developed during the presidency of Barack Obama. Funding for the portion of wall was not made available until Mr Trump came into office.
The fence that Mr Trump will encounter in Calexico will be a 30 foot high metal section, which is replacing Vietnam War-era landing mats, which are basically steel panels, according to local news station KCRW.
Join our new commenting forum
Join thought-provoking conversations, follow other Independent readers and see their replies