US faces 'unacceptable risk' of exploding planes and crumbling buildings if Trump border wall funds not replaced, Pentagon warns
The risks are detailed in budget requests from the Pentagon over the past three years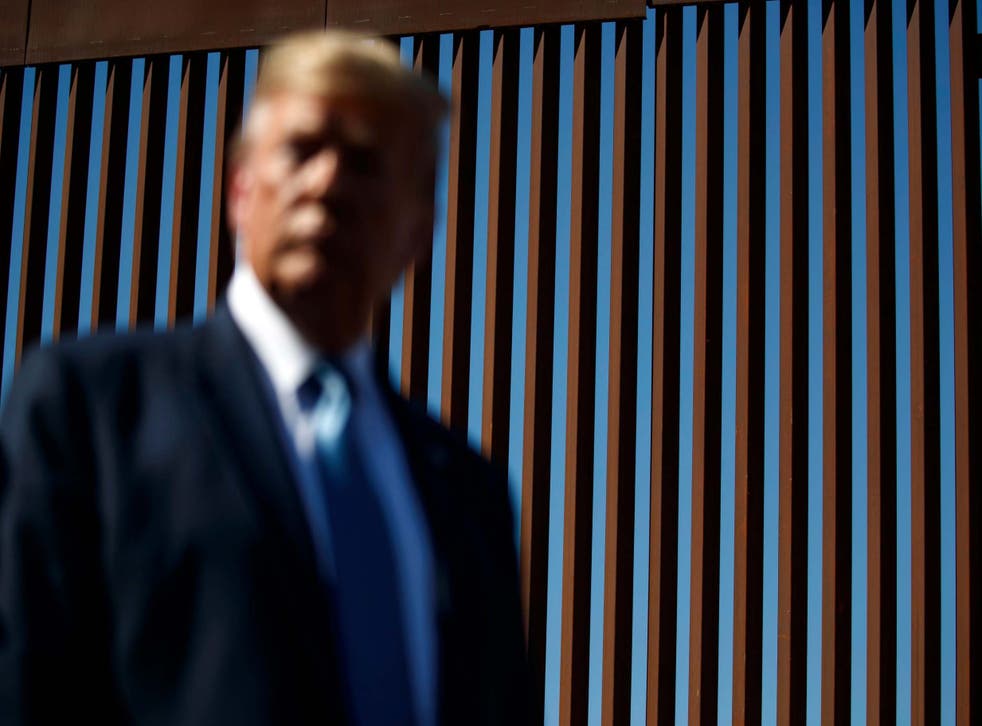 Donald Trump's border wall funding scheme has taken money away from critical military infrastructure, and is weakening the US Defence Department's readiness, according to a new report.
The funding deficits for the military projects were detailed in annual budget requests sent from the Pentagon to Capitol Hill over the past three years. Those documents, reviewed by the Washington Post, describe crumbling warehouses with "leaking asbestos panel roof systems"; a drone pilot training facility with sinkholes and a bat infestation; and a middle school infested with mould.
The new analysis of those reports illustrates the scope of the impacts that Mr Trump's emergency declaration earlier this year could have.
Those impacts could include deadly accidents at an Air National Guard facility in New Orleans, where officials have sought funding for a new aircraft parking ramp to replace the existing one that runs near a public roadway. The current situation exposes the public to an "unacceptable risk" of being exposed to an explosive accident, according to a 2018 report, should a terrorist attack mobilise aircraft at the facility that are kept at-the-ready with munitions on board.
In declaring that emergency, Mr Trump was able to divert $3.6 billion in construction funds from the Defence Department, saying that the immigration crisis at the US-Mexico border justified it.
Trump prototypes for Mexico border wall demolished in California

Show all 20
Even with those funds, there has been no new construction on the border in areas where there was not previously a fence or other barrier, and the White House has argued that replacing older infrastructure along the border counts as new building.
Meanwhile, the military has been forced to work with fewer resources on projects that analysts say are already overdue, and are hobbled by a 2013 budget deal designed to end a government shutdown that has lingering impacts on construction capacity.
"We see across the country; communities, military bases, and people in the military saying, 'taking away this money hurts us,'" said Chuck Schumer, the leading Democrat in the Senate.
"All the Democrats are asking for is to protect the troops from having their resources robbed for a border wall — resources that Congress said should go to the military."
Mr Trump visited the border wall on Wednesday evening, during a visit to California on a trip that included a fundraiser.
Support free-thinking journalism and attend Independent events
During that trip, he returned to a site in San Diego where he had visited just last year to see multiple prototypes for the wall, which were all eventually torn down after Border Patrol said they did not meet specifications required.
Join our new commenting forum
Join thought-provoking conversations, follow other Independent readers and see their replies