Donald Trump boycott: America's biggest charities cancel Mar-a-Lago bookings
Defections come amid outcry over President's comments on white supremacists
Emily Shugerman
New York
Friday 18 August 2017 22:18 Comments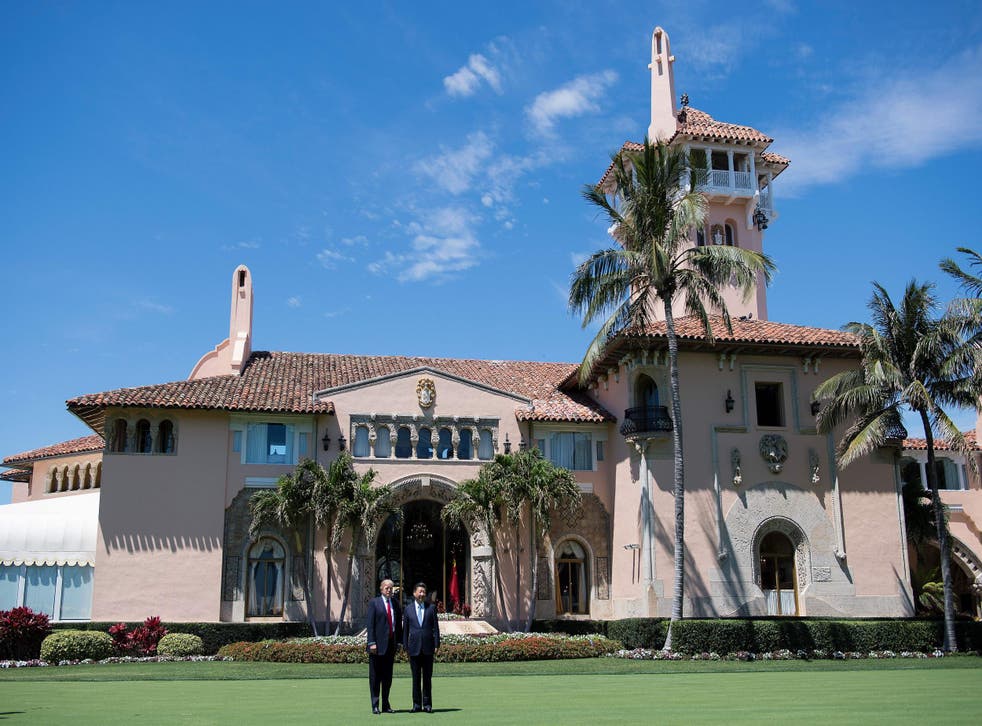 Donald Trump's comments on a white supremacist rally in Charlottesville, Virginia have cost him two advisory councils, the support of legislators, and any hope of a peaceful vacation. Now, they could cost him hundreds of thousands of dollars, too.
Seven prominent charities have cancelled their fundraisers at Mr Trump's South Florida property in the wake of his comments, in which he blamed "many sides" for the violence that occurred over the weekend.
The American Cancer Society was the first to announce that they would re-locate their event in the wake of these comments.
"Our values and commitment to diversity are critical as we work to address the impact of cancer in every community," the charity said in a statement. "It has become increasingly clear that the challenge to those values is outweighing other business considerations."
The Cleveland Clinic, one of the country's pre-eminent medical centres, also announced they were pulling their event out of Mar-a-lago, citing "a variety of factors". While the clinic declined to elaborate further on their reasoning, they had recently received a letter – signed by hundreds of medical professionals – urging them to find a new location.
"Hosting the event on Trump property is a symbolic and financial endorsement of the President's policies and statements, many of which threaten our patients' health  –  particularly the very young, the very old, cancer patients, and the chronically ill," the letter read.
Violence on the streets of Charlottesville

Show all 9
The American Red Cross, The Salvation Army, The Autism Project of Palm Beach County, The American Friends of Magen David Adom, and Susan G Komen for the Cure also announced this week that they would find new venues.
The Friends of Magen David Adom, which raises money for the Israeli Red Cross, hosted one of the biggest events at Mar-a-lago last year, with about 600 people in attendance. According to the Washington Post, similar-size events have often earned the club between $100,000 and $275,000.
Mar-a-Lago, previously a fixture of the Palm Beach social scene, has been steadily losing business throughout Mr Trump's political career. Every year since Mr Trump announced his presidential run, Mar-a-Lago has lost more events than it gained, according to the Post's analysis.
This latest round of defections came after the President's controversial press conference at Trump Tower. At one point, the President suggested that white supremacist rally-goers were right to protest the removal of a Confederate statue. At another, he described some members of the group as "very fine people".
Even Laurel Baker, the head of the Palm Beach Chamber of Commerce, began discouraging businesses from hosting events at Mar-a-Lago in response.
"If you're looking at your mission statement," she in an interview with the Post, "can you honestly say having an event at Mar-a-Lago, given all that has transpired, is the best stewardship of your efforts?"
She added: "The club is a member of the chamber. But right is right."
Register for free to continue reading
Registration is a free and easy way to support our truly independent journalism
By registering, you will also enjoy limited access to Premium articles, exclusive newsletters, commenting, and virtual events with our leading journalists
Already have an account? sign in
Join our new commenting forum
Join thought-provoking conversations, follow other Independent readers and see their replies