Trump administration asks US Supreme Court to let them withhold money from sanctuary cities
Justice Department challenges nationwide injunction from federal judge in Chicago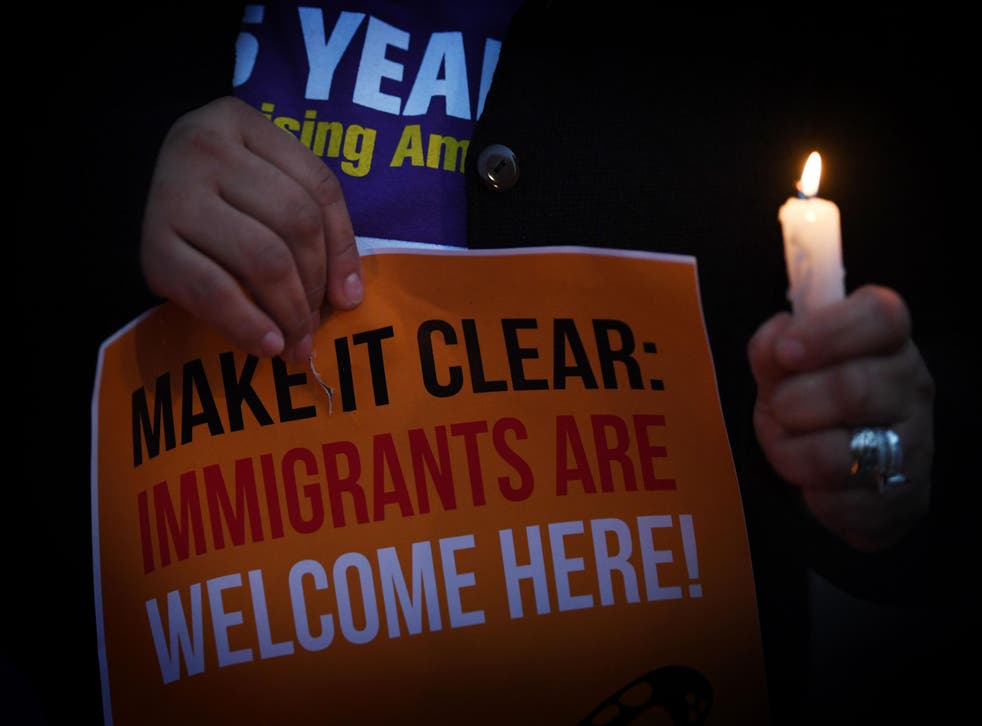 The Trump administration has asked the US Supreme Court to allow officials to withhold funding from cities that do not cooperate with federal immigration officials, in the latest foray in the administration's battle with these so-called "sanctuary cities".
The Justice Department asked the Court to limit an injunction from a federal judge that has temporarily blocked the department from withholding grant money from sanctuary cities across the country.
The administration argued that the injunction should only apply to Chicago, where the challenge to its policy originated. The nationwide injunction, the Justice Department argued, is a "sweeping remedy" that threatens "irreparable harm to the government and the public".
"The government respectfully requests a stay only as to the nationwide scope of the injunction – which bars application of the two conditions not only to Chicago, but also to all other grant applicants that are not parties to this case," wrote Solicitor General Noel Francisco in an application to the Court.
At issue is the Edward Byrne Memorial Justice Assistance Grant, which provides federal funding to local law enforcement agencies. The Trump administration announced last year that all grant receipts must meet two demands: Notifying federal agents when suspected immigrants are released from jail or prison, and allowing federal agents to interview these people while they are in custody.
Sarah Huckabee Sanders rejects sanctuary cities, saying the White House supports 'the law'
Chicago refused. The city sued the Justice Department, claiming that implementing these policies would irreparably damage officers' relationships with immigrant communities.
In September of last year, US District Judge Harry Leinenweber ruled that the city would likely be successful in its case. He barred the Trump administration from withholding the grant money from Chicago – and nationwide.
"The injunction against imposition of the notice and access conditions is nationwide in scope, there being no reason to think that the legal issues present in this case are restricted to Chicago or that the statutory authority given to the Attorney General would differ in another jurisdiction," Mr Leinweber wrote.
People strike across America for A Day Without Immigrants

Show all 16
The injunction was upheld by 7th Circuit Court of Appeals in April. The appeals court has since said it would reconsider the scope of the injunction, but the Trump administration wants the ban lifted before then.
According to filings by Justice Department lawyers, the injunction has prevented them from issuing this year's grants on time. The delay, they wrote, imposes "particular burdens for localities with relatively small budgets, and disrupt[s] state grant-making processes under which states issue sub-awards of grant funds".
The Supreme Court will likely ask Chicago for a response before deciding whether or not to rule on the issue.
Join our new commenting forum
Join thought-provoking conversations, follow other Independent readers and see their replies