White House accuses China of 'Orwellian nonsense' over airline rules
Chinese authorities ask airlines to change references to Taiwan, Hong Kong, and Macau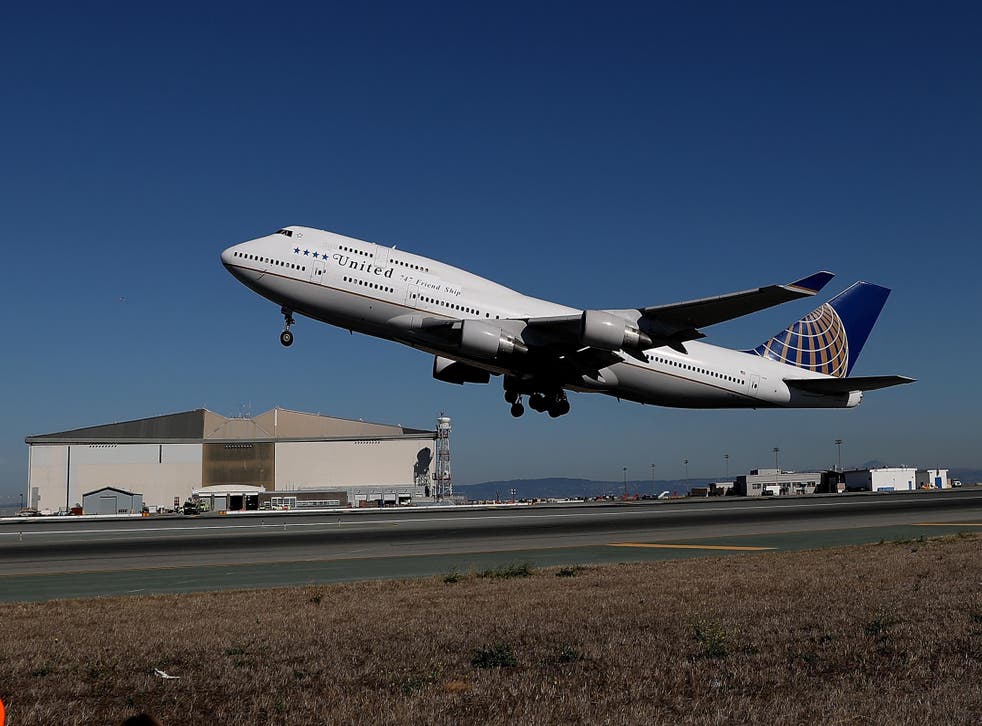 The White House has dismissed China's attempts to change how American airlines refer to Taiwan, Hong Kong, and Macau in their public materials as "Orwellian nonsense".
The Chinese Civil Aviation Administration has asked 36 foreign air carriers – including a number of American airlines – to refrain from referring to the three destinations as separate countries. China considers Taiwan a province, and Hong Kong and Macau as largely self-governing parts of the country.
"This is Orwellian nonsense and part of a growing trend by the Chinese Communist Party to impose its political views on American citizens and private companies," White House Press Secretary Sarah Huckabee Sanders said in a statement.
China sent letters to American Airlines and United Airlines last month, telling them to remove all "separatist" rhetoric from their public-facing documents or face punishment from "relevant cyber-security authorities," according to Foreign Policy.
Ms Sanders slammed the letters as a form of mandated political correctness – something she said Mr Trump had run against during his campaign for president.
"[Mr Trump] will stand up for Americans resisting efforts by the Chinese Communist Party to impose Chinese political correctness on American companies and citizens," she said.
World news in pictures

Show all 50
As of Sunday, American Airlines still did not mention China in its listings for the three destinations. Representatives from American and United did not immediately respond to a request for comment.
Several international companies – including at least one US airline – have already changed how they refer to the regions, under pressure from Beijing. Zara, Qantas, and Delta Air Lines all pulled references to Taiwan as a separate country from their websites in January, after being publicly reprimanded by Chinese authorities.
That same month, Beijing took down the website for Marriott Hotels & Resorts in China for a week after the company listed Taiwan and Tibet as separate countries in a survey. Marriott apologised and cut ties with the contractor responsible for the survey.
Donald Trump unveils $60bn in tariffs on China for intellectual property theft
Saturday's statement from the White House came as US Treasury Secretary Steve Mnuchin returned from a trip to negotiate trade with China. Mr Trump has threatened the country with $100bn in tariffs if they do not acquiesce to his demands, sparking fear of a trade war between the two nations.
In his negotiations this week, Mr Mnuchin demanded a $200bn cut in the Chinese trade surplus with the US, along with lower tariffs and advanced technology subsidies, according to Reuters. Mr Mnuchin said on Friday that the two countries were "having very good conversations".
The news also comes amid increased tensions between the US and China over the militarisation of the South China Sea.
China has reportedly deployed its first missile to the Spratly Islands – fortified outposts west of the Phillipines, over which several countries claim sovereignty. Ms Sanders said last week that the White House was "well aware" of the move, and that China would face "near-term and long-term consequences".
Register for free to continue reading
Registration is a free and easy way to support our truly independent journalism
By registering, you will also enjoy limited access to Premium articles, exclusive newsletters, commenting, and virtual events with our leading journalists
Already have an account? sign in
Register for free to continue reading
Registration is a free and easy way to support our truly independent journalism
By registering, you will also enjoy limited access to Premium articles, exclusive newsletters, commenting, and virtual events with our leading journalists
Already have an account? sign in
Join our new commenting forum
Join thought-provoking conversations, follow other Independent readers and see their replies