CNN host lists women who've accused Trump of sexual assault: 'People in glass White Houses shouldn't throw stones'
Jake Tapper slams Trump for "rank hypocrisy"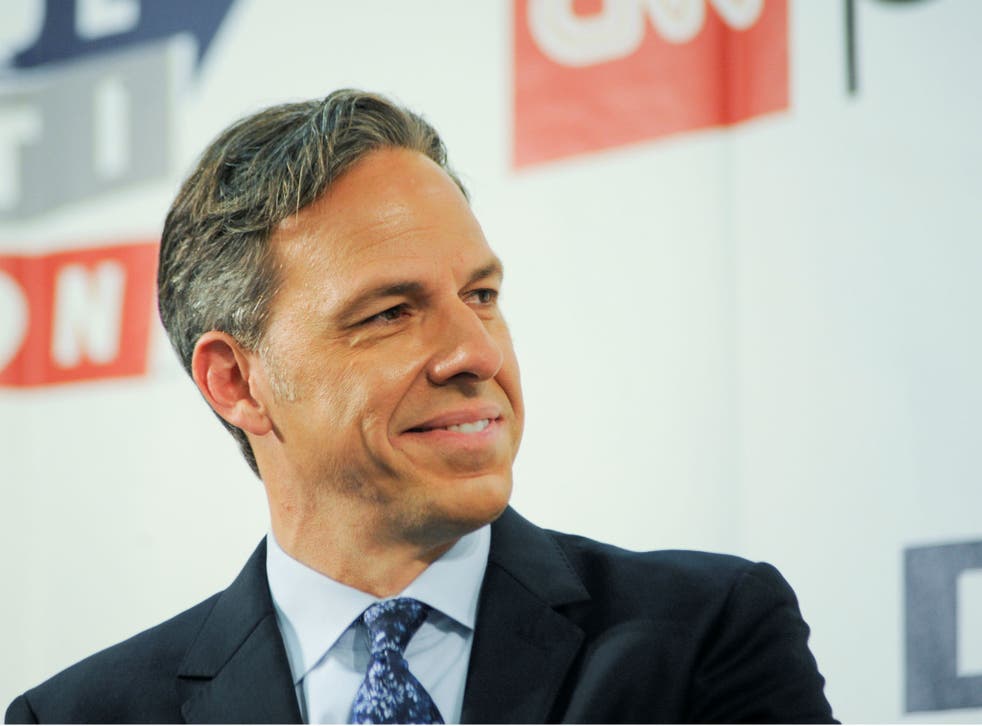 CNN host Jake Tapper excoriated Donald Trump for "rank hypocrisy" after the President, whom numerous women have accused of unwanted sexual advances, condemned Sen Al Franken for groping a woman.
Mr Franken swiftly issued a public apology on Thursday after broadcaster Leanna Tweeden accused the Minnesota Democrat of having non-consensually kissed and groped her during a 2006 tour. Ms Tweeden released a photo of Mr Franken - then a professional comedian who had not yet been elected to office - touching her breasts as she slept.
In response, Mr Trump said on Twitter that the picture "is really bad, speaks a thousand words", wondering where "his hands go…while she sleeps".
"And to think that just last week he was lecturing anyone who would listen about sexual harassment and respect for women," Mr Trump added.
But as Mr Tapper pointed out, the President has batted away sexual misconduct claims that so far outnumber the allegations against Mr Franken. Numerous women have alleged Mr Trump kissed or groped them without his consent, and Mr Tapper used his segment to recount a dozen of those accounts.
Mr Trump has denied engaging in sexual misconduct, saying during the campaign that his accusers were "liars" and their claims were a "total fabrication". Last week White House Press Secretary Sarah Huckabee Sanders affirmed that, in the words of a reporter, "the official White House position" is "that all these women are lying".
"In Trump's world we're supposed to believe the very compelling claims of Leanna Tweeden", Mr Tapper said, "but we are not supposed to believe these women" who have accused the President.
In pictures: Women of the world march against Trump

Show all 32
Noting that Republicans have distanced themselves from Republican Senate candidate Roy Moore, who has been accused of engaging in sexual misconduct with several women including while some of them were teenagers (Mr Moore has said he "never engaged in sexual misconduct"), Mr Tapper asked: "Why do you believe the Roy Moore accuser but you do not believe those who accuse Donald Trump?"
He then replayed a tape, leaked during the presidential election, in which Mr Trump can be heard boasting about sexual assault and saying "you can do anything" with women.
"You can do anything except criticize other alleged offenders without folks like us pointing out the rank hypocrisy of it," Mr Tapper said.