White House says firing James Comey will help bring Trump-Russia investigation to end 'with integrity'
Deputy Press Secretary Sarah Huckabee Sanders said she thinks the US president has encouraged the FBI's Russia investigation
Alexandra Wilts
Washington DC Comments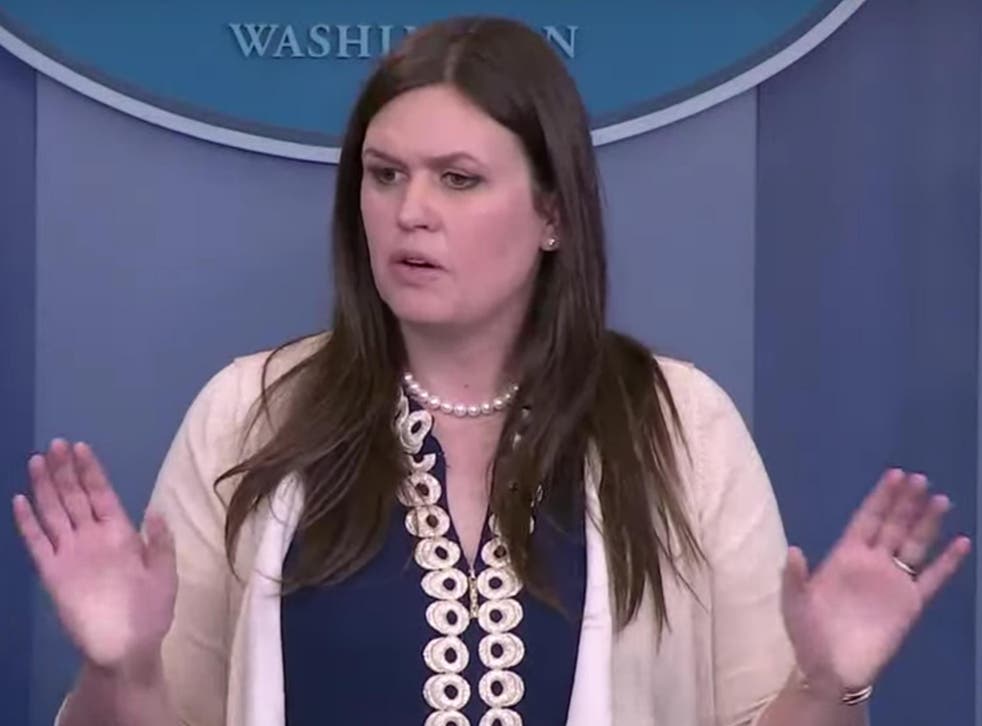 The White House said President Donald Trump's dismissal of FBI Director James Comey may allow the bureau's Russia investigation to conclude "with integrity".
During the White House briefing, Deputy Press Secretary Sarah Huckabee Sanders said she thinks Mr Trump has encouraged the investigation into possible collusion between Trump associates and Russian operatives to "take place and complete so that we can move forward."
"We want it to come to its conclusion with integrity," Ms Sanders later added. "And we think that by removing Director Comey, we've taken steps to make that happen."
Democrats, as well as a few Republicans, have criticised the abrupt firing of Mr Comey, saying that they are troubled by the reasoning and timing of the FBI Director's termination.
Mr Comey, an Obama administration appointee, was leading the FBI's Russia probe.
When the White House first announced the dismissal of Mr Comey on Tuesday, it insisted that the president was acting based on the recommendations of Attorney General Jeff Sessions and Deputy Attorney General Rod Rosenstein. In a memo to Mr Sessions, Mr Rosenstein had lambasted the FBI Director's handling of an investigation into Hillary Clinton's use of a private email server while she was Secretary of State.
But on Thursday, Mr Trump told NBC that "regardless of recommendation, I was going to fire Comey.''
Also during the White House briefing, Ms Sanders said the removal of Mr Comey has not impeded the bureau's Russia investigation.
"Any investigation that was taking place on Monday is still taking place today," Ms Sanders said.
Register for free to continue reading
Registration is a free and easy way to support our truly independent journalism
By registering, you will also enjoy limited access to Premium articles, exclusive newsletters, commenting, and virtual events with our leading journalists
Already have an account? sign in
Join our new commenting forum
Join thought-provoking conversations, follow other Independent readers and see their replies