Donald Trump accused of trying to shut down Russian investigation by firing FBI Director James Comey
Mr Trump has repeatedly denied any collusion between him and Russia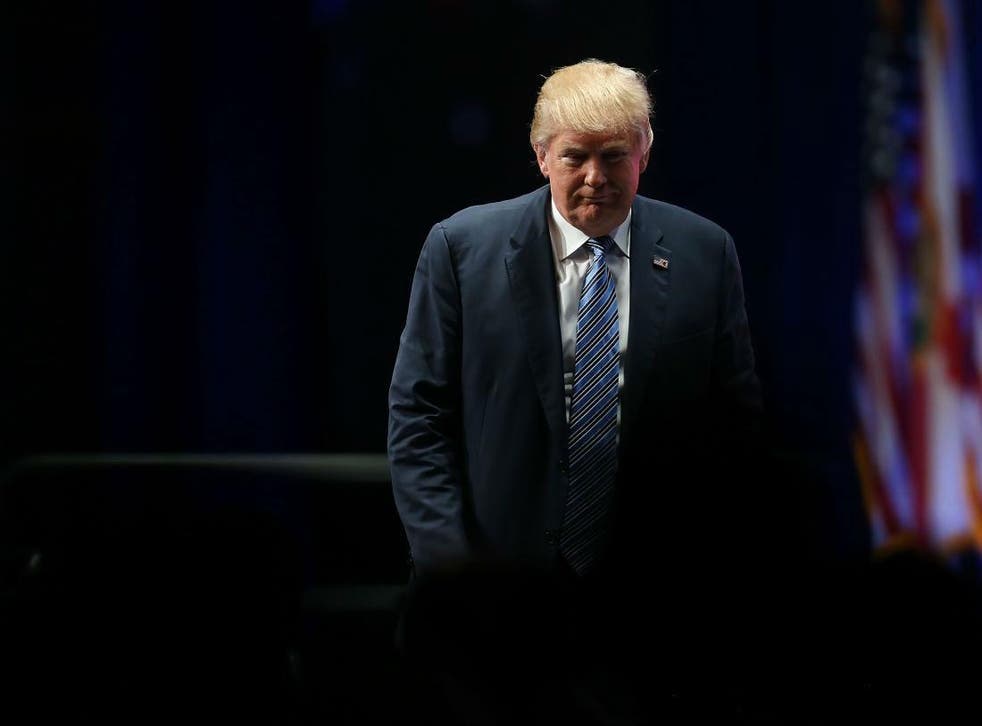 Donald Trump has been accused of trying to shut down the ongoing investigation into possible links between him and Russia by his firing of James Comey.
The president did not mention the word Russia in his four-line letter informing the FBI Director that he was being ousted. Indeed, with no small irony, Mr Trump claimed it was errors made by Mr Comey over his investigation of Hillary Clinton that had led him to conclude he had to be replaced. He alluded to a memo produced by Deputy Attorney General, Rod Rosenstein who said Mr Comey should not have revealed details of that investigation.
But as Washington was left reeling by Mr Trump's actions - a move said to have no parallel since 1973 - there were mounting claims that Mr Comey had been forced out because of his role in probing the president's alleged links to Russia. Many pointed out that the president had regularly cited Mr Comey's investigation on the campaign trail and was unlikely to have been troubled by it.
Comey confirms FBI is investigating Russian interference in the 2016 presidential election
"Hello! This letter from Deputy Attorney General, Rod Rosenstein claims that Comey has been fired for a press conference in July 2016. That's preposterous," said CNN legal analyst Jeffrey Toobin.
"Trump quoted from that press conference. It's not just rationale that Donald Trump fired James Comey for being mean to Hillary Clinton. It's not just possible."
He added "He's heading an investigation that's getting too close for comfort."
He said that Mr Comey would not be replaced by someone who would take up the pace of the probe but rather by "a stooge".
Obama takes dig at Trump during award acceptance speech: 'We need courage to stand up to hate'
Democratic Senator Richard Blumenthal, a member of the Senate Judiciary Committee that is carrying out its own probe, said he believed the action amount to a "looming constitutional crisis". "The president of the United States has just fired the Director of the FBI who was carrying out an investigation into him," he said.
Another Democratic senator, Patrick Leahy, said Mr Trump's actions were "nothing less than Nixonian".
Mr Trump claimed in his letter to Mr Comey that the FBI Director had told him three times that he was not the subject the bureau's investigation. Yet he added: "It is essential that we find new leadership for the FBI that restores public trust and confidence in its vital law enforcement mission."
Mr Trump told Mr Comey in the letter he accepted the recommendation of Attorney General Jeff Sessions that he could no longer provide effective leadership. Mr Comey's term was to run through September 2023, Reuters said.
The controversial orders Donald Trump has already issued

Show all 9
The White House also released a memo from Mr Rosenstein, claiming it provided justification for firing Mr Comey.
"I cannot defend the Director's handling of the conclusion of the investigation of Secretary Clinton's emails, and I do not understand his refusal to accept the nearly universal judgement that he was mistaken," Mr Rosenstein wrote.
Mr Comey had said last July that a probe into Ms Clinton's improper use of a private email server should be closed without prosecution, but then declared - 11 days before the election - that he had reopened the investigation because of a discovery of a new trove of Clinton-related emails.
Ms Clinton and other Democrats said they believed Mr Comey's decision help cost her the election.
But few observers of Washington believed the move by the White House was simply related to his probe into alleged Russia links.
Senate Democratic Whip Dick Durbin took to the Senate floor on Tuesday evening to urge the White House to clarify whether the FBI investigation of Russian interference in the presidential campaign would continue now that Comey has been fired.
"Any attempt to stop or undermine this FBI investigation would raise grave constitutional issues," Mr Durbin said. "We await clarification by the White House as soon as possible as to whether this investigation will continue."
Join our new commenting forum
Join thought-provoking conversations, follow other Independent readers and see their replies