Trump coronavirus: Pence 'praying for full recovery' of president and first Lady Melania after positive test
Vice president offers prayers following first couple falling positive with Covid-19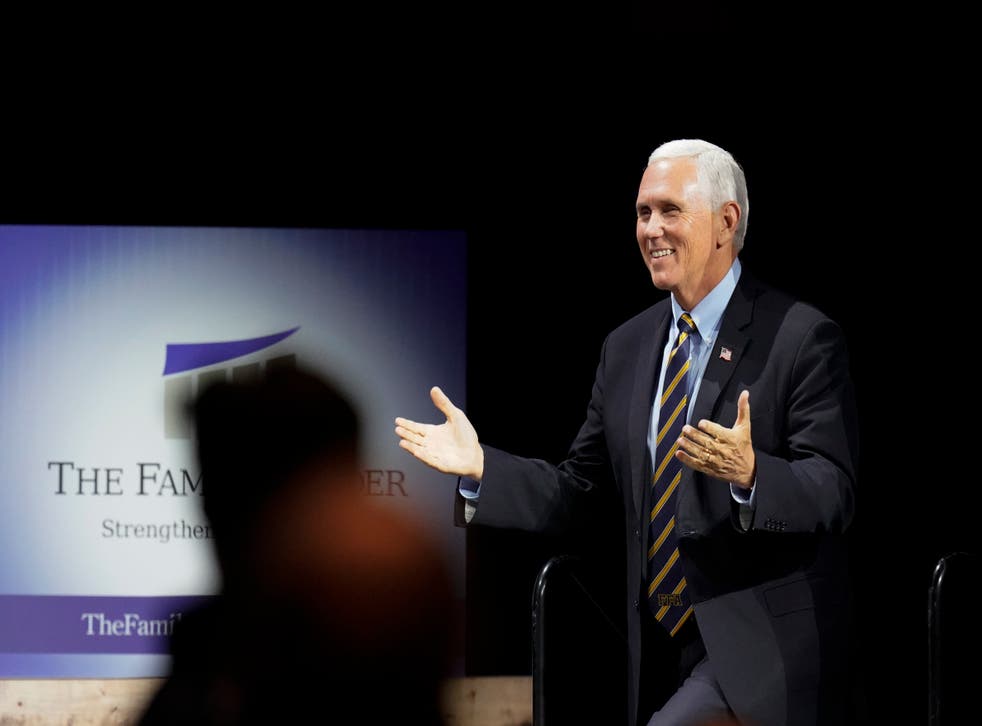 Mike Pence said he prays for the full recovery of the US president, Donald Trump, and his wife, Melania, following news that they have both tested positive with the Covid-19 virus. 
In a statement issued to Twitter in the early hours of Friday morning, the vice president said "Karen [Pence] and I send our love and prayers to our dear friends president Donald Trump and Melania Trump." 
"We join millions across America praying for their full and swift recovery," wrote Mr Pence. "God bless you president Trump & our wonderful first lady Melania."
Mr Trump used Twitter around an hour earlier to break the news that he and his wife had tested positive for the virus, having privately downplayed its threat to the American public in taped interviews with Washington Post reporter Bob Woodward earlier this year.
The president, meanwhile, has spent months claiming that Covid-19 would at some point "disappear", despite the United States' death toll surpassing 200,000 last month, with more than seven million infections - and rising.
Writing on Twitter, Mr Trump said "Tonight, @FLOTUS and I tested positive for COVID-19. We will begin our quarantine and recovery process immediately. We will get through this TOGETHER!"
The president, at 74 years is old, is at a higher risk of developing complications from the virus.
Despite that, his White House physician has said he and his wife, who is 50, "are both well at this time" and "plan to remain at home within the White House during their convalescence."
"Rest assured I expect the president to continue carrying out his duties without disruption while recovering," said Sean Conley, physician to the president.
In addition to two weeks quarantine, the president's re-election campaign has cancelled any scheduled events for Friday, it has been reported.
It comes less than five weeks before election day on 3 November.
Join our new commenting forum
Join thought-provoking conversations, follow other Independent readers and see their replies