Scientist whose chilling report convinced Trump of coronavirus threat now has symptoms
After being credited with leading the study that changed minds in the White House, a scientist now says he has coronavirus symptoms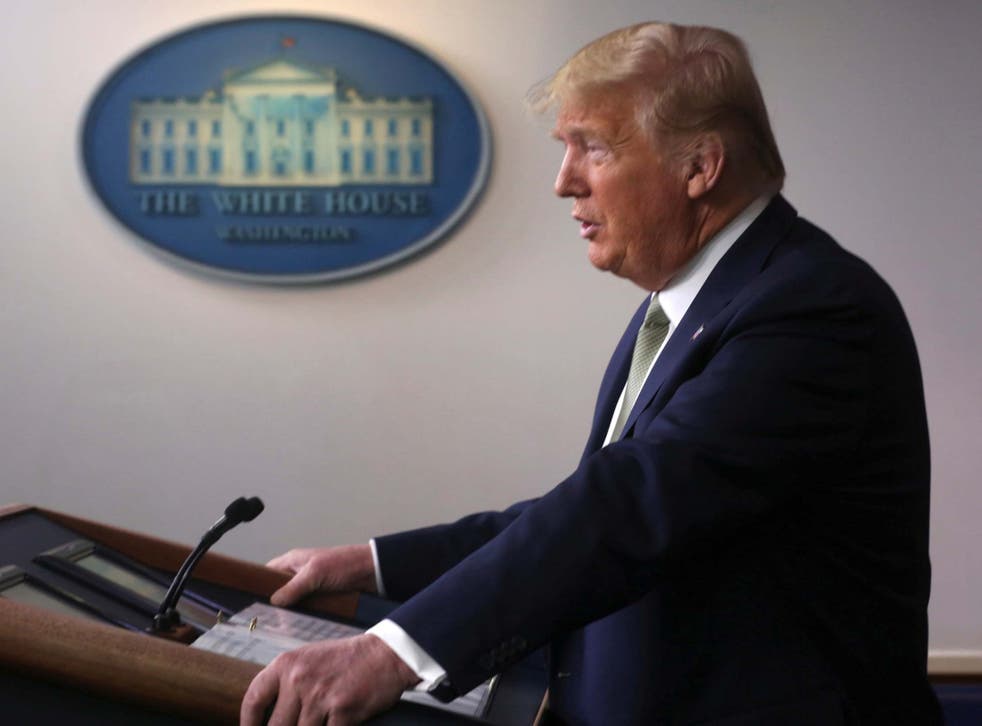 The scientist who is credited with convincing President Donald Trump to take the spread of coronavirus more seriously has said that he is now in self-isolation with symptoms of the Covid-19 virus.
Neil Ferguson, an infectious-disease expert at Imperial College London, said he began self-isolating after developing a cough on Tuesday but "felt fine".
The epidemiologist, and lead author of the Imperial College study, then developed a high fever at 4am on Wednesday. He said on Twitter: "There is a lot of Covid-19 in Westminster."
The study, published on Monday, estimated that 2.2m people could die in the United States if measures were not introduced to curb social activity and movements. It warned that hospitals in both the US and UK would be overwhelmed if attempts to actively suppress the spread of the virus were not introduced.
White House officials were handed a copy of the Imperial College Covid-19 Response Team's report on Sunday.
On Monday, the Trump administration introduced new guidelines urging Americans to limit their contact with others by working from home and avoiding gatherings of more than 10 people.
Mr Ferguson told BBC Radio 4's Today program that, as a part of one of the main bodies advising the international response to coronavirus, he had been in many meetings where he thought he might have contracted the virus.
"I've been in so many meetings in the last few weeks, and a number of my colleagues from other universities who've been advising government in those meetings have also developed symptoms", he added.
Register for free to continue reading
Registration is a free and easy way to support our truly independent journalism
By registering, you will also enjoy limited access to Premium articles, exclusive newsletters, commenting, and virtual events with our leading journalists
Already have an account? sign in
Register for free to continue reading
Registration is a free and easy way to support our truly independent journalism
By registering, you will also enjoy limited access to Premium articles, exclusive newsletters, commenting, and virtual events with our leading journalists
Already have an account? sign in
Join our new commenting forum
Join thought-provoking conversations, follow other Independent readers and see their replies