Trump's Cuba speech a 'grotesque spectacle' fitting of the Cold War, says Cuban foreign minister
He said that they aren't planning on sending US fugitives back, as Mr Trump has demanded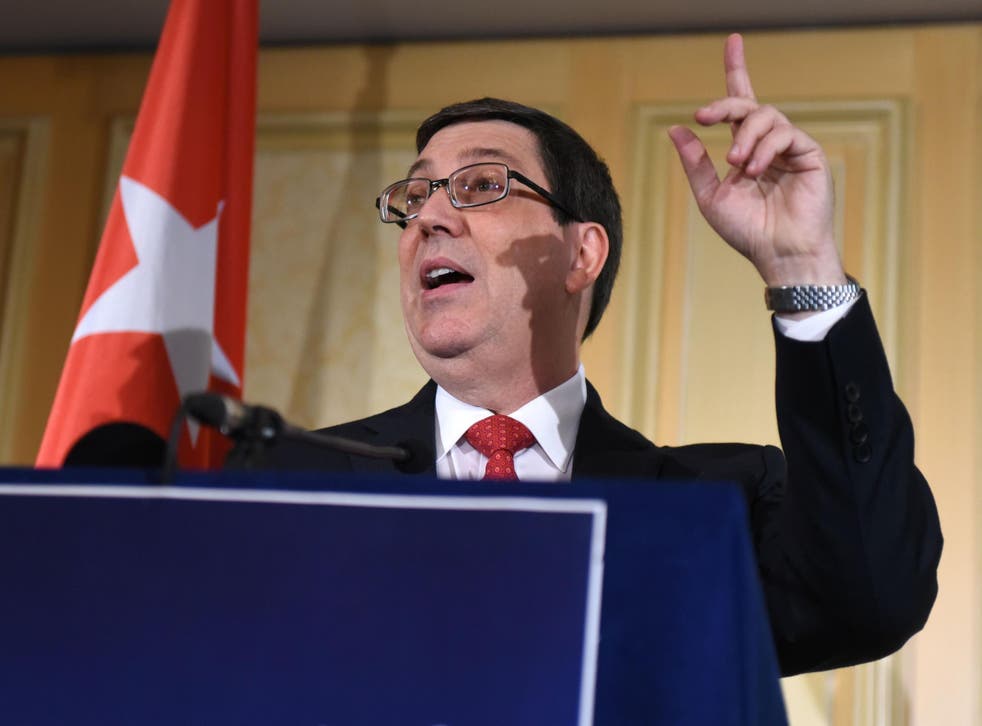 A top Cuban official says that Donald Trump's announcement last week that he would reinstate travel and business restrictions on the country was a "grotesque spectacle" straight from the Cold War.
Cuban Foreign Minister Bruno Rodriguez made the comment during a speech in Vienna on a visit aimed at strengthening relations between Cuba and Austria.
As for the real effects of policy, Mr Rodriguez said that he will need to wait for Mr Trump's measures to be implemented before he can completely assess their impacts. Mr Trump instructed the federal government to begin working on plans for restricting individual travel to Cuba, and on American investment in the country. The President signalled that Cuban human rights violations were a main motivation to try and keep cash from flowing to the Cuban government.
The Cuban Foreign Minister saw a silver lining in Mr Trump's announcement. He said that the US President's rollback would strengthen Cuban patriotism. In addition, Mr Rodriguez said that Cuba wouldn't send American fugitives back to the US, which Mr Trump said was a necessary condition to begin renegotiating the relationship between the two countries.
The President's decision last week was not without controversy in the United States. While most Republicans cheered the change in policy — including Florida Senator Marco Rubio, who engaged in a nasty fight with Mr Trump for the Republican nomination last year — many said that the changes were a brash political play to try and attract conservative Cuban voters in Florida.
"This is not about the Cuban military, it is about politics, as evidenced by the President's decision to make this announcement in Miami", Sarah Stephens, an expert on US-Cuba policy, said, "and the administration's unwillingness to make a serious strategic argument for the policy".
Pictures of everyday life in Cuba

Show all 20
Critics similarly noted that the President had stopped in Saudi Arabia on his first trip outside of the United States while in office. Saudi Arabia, while a key US ally in the Middle East, is a well-known violator of human rights.
Register for free to continue reading
Registration is a free and easy way to support our truly independent journalism
By registering, you will also enjoy limited access to Premium articles, exclusive newsletters, commenting, and virtual events with our leading journalists
Already have an account? sign in
Register for free to continue reading
Registration is a free and easy way to support our truly independent journalism
By registering, you will also enjoy limited access to Premium articles, exclusive newsletters, commenting, and virtual events with our leading journalists
Already have an account? sign in
Join our new commenting forum
Join thought-provoking conversations, follow other Independent readers and see their replies