Judge rules Trump must sit for deposition in defamation lawsuit by The Apprentice contestant
The woman has accused Mr Trump of defamation after he said she lied that he had groped her without her consent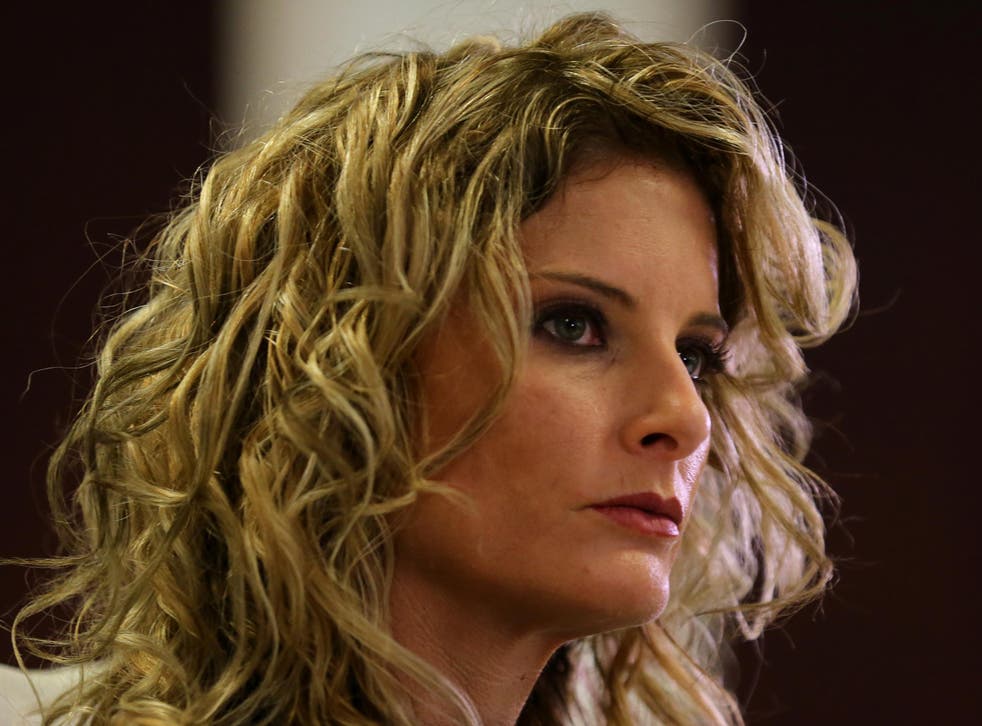 President Donald Trump must be deposed in a defamation lawsuit brought against him by a former constant on "The Apprentice", a New York judge has ruled.
Both parties must be deposed by January 31 of next year, the Manhattan judge overseeing the case determined Tuesday, and both sides must finish up their requests for documents related to the case by mid-July, according to the New York Post.
The former contestant, Summer Zervos, has alleged that Mr Trump defamed her by calling her a liar after she came forward to accuse him of groping and kissing her without her consent in 2007.
But, Mr Trump may avoid a deposition if an appeal filed by his lawyers yields results, and his lawyers reportedly plan on pursuing rules during the deposition that prohibits Ms Zervos' attorneys from asking the president about any of the other women who came forward to accuse Mr Trump of sexual harassment or misconduct.
Mr Trump has denied all claims of sexual misconduct made by the women.
The new court order follows two weeks after Mr Trump's lawyers filed forms that argued that the president is immune to prosecution because of his position, and denied each accusation against him.
Donald Trump's first year: in pictures

Show all 29
At least 15 women have come forward with accusations that Mr Trump behaved inappropriately toward them in some way or another, detailing a wide range of behaviors that the president has denied.
Those allegations include accusations of sexual assault, sexual harassment, and allegations that Mr Trump made lewd comments toward women. At least one woman has claimed he entered women's' locker rooms during beauty pageants while the contestants were changing.
In addition to the denials from Mr Trump, the White House has repeatedly noted that the allegations occurred before Mr Trump became president and have referred to his denials as proof that he did not do the things he has been accused of.
Register for free to continue reading
Registration is a free and easy way to support our truly independent journalism
By registering, you will also enjoy limited access to Premium articles, exclusive newsletters, commenting, and virtual events with our leading journalists
Already have an account? sign in
Register for free to continue reading
Registration is a free and easy way to support our truly independent journalism
By registering, you will also enjoy limited access to Premium articles, exclusive newsletters, commenting, and virtual events with our leading journalists
Already have an account? sign in
Join our new commenting forum
Join thought-provoking conversations, follow other Independent readers and see their replies