Donald Trump's ex doctor says office was 'raided' for medical files
Doctor claims raid followed admission that he had prescribed the president hair growth treatment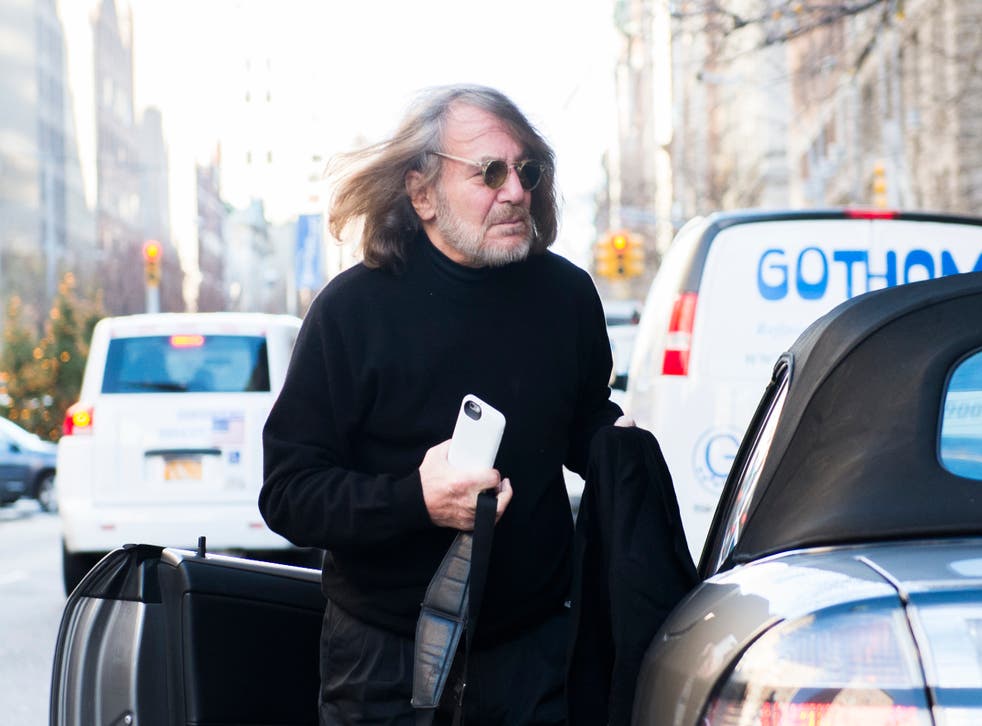 Donald Trump's personal doctor has claimed his New York office was "raided" shortly after he told a newspaper that the president had taken hair growth medication for years.
Dr Harold Bornstein told NBC News that Mr Trump's personal bodyguard, a Trump administration employee, and one other man turned up at his office last February to take the president's medical records. The 25- to 30-minutes process left him feeling "raped, frightened and sad," he said.
Mr Bornstein said the men did not give him a form authorising the release of the documents they took, which included the original and only copy of Mr Trump's charts. They also asked him to take down a picture he had taken with the president.
Mr Bornstein identified two of the men who entered his office that day as Keith Schiller, Mr Trump's longtime personal bodyguard, and Alan Garten, the Trump Organisation's chief legal officer. He could not identify the third man.
Neither Mr Schiller nor Mr Garten responded to a request for comment, according to NBC.
White House Press Secretary Sarah Huckabee Sanders confirmed that the White House Medical Unit had taken possession of the president's records, but called it "standard operating procedure" for a new administration.
Asked if she would characterise the incident as a raid, she said: "No, that is not my understanding."
Donald Trump's first year: in pictures

Show all 29
The incident occurred just days after Mr Bornstein told the New York Times that he prescribed Mr Trump Propecia – a drug often to treat hair loss in men. He also told the Times that he had prescribed the president drugs for rosacea and cholesterol.​
Mr Borenstein also told the Times he had floated the idea of becoming the White House physician.
The day after the story ran, Mr Borenstein said Mr Trump's longtime assistant, Rhonda Graff, called him and said: "So you wanted to be the White House doctor? Forget it, you're out."
"I couldn't believe anybody was making a big deal out of a drug to grow his hair that seemed to be so important," the doctor told NBC.
He added: "It certainly was not a breach of medical trust to tell somebody they take Propecia to grow their hair. What's the matter with that?"
Donald Trump: Veterans Affairs secretary-nominee Ronny Jackson should drop out
Mr Trump's ultimate pick for the White House physician job, Ronny Jackson, recently stepped down from the role amid allegations that he routinely overprescribed medications to administration staff. Mr Jackson has denied the allegations.
It is unclear who will replace the White House doctor, though it will likely not be Mr Bornstein. The president severed ties with him after the Propecia incident, he said.
Mr Bornstein previously made headlines by declaring that Mr Trump would "unequivocally" be the "healthiest individual ever elected to the presidency".
He later admitted that he had written the letter in approximately five minutes, while a car waited outside.
In writing the letter, he told NBC, "I probably picked up [Mr Trump's kind of language and then just interpreted it to my own".
Join our new commenting forum
Join thought-provoking conversations, follow other Independent readers and see their replies