Christopher Steele's lawyers say forcing testimony on Trump dossier could hurt UK national security
Lawyers say that a lengthy questioning  would amount to a 'fishing' expedition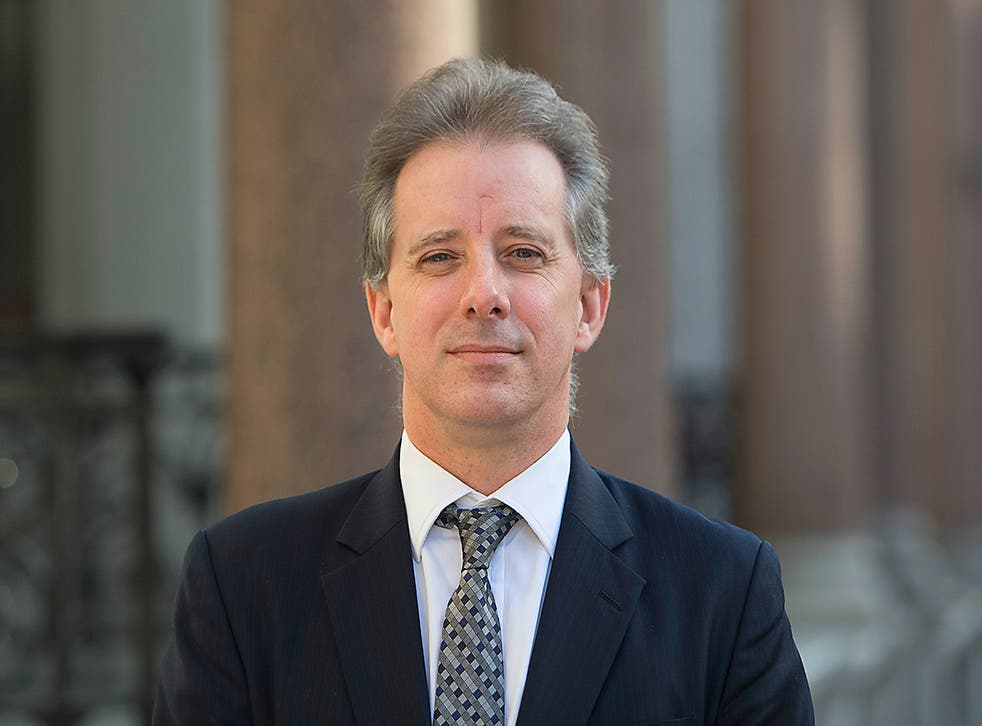 Lawyers for former British spy Christopher Steele say that he should not be forced to provide evidence in a US libel case because it could put his sources at risk and harm the United Kingdom's national security.
Mr Steele compiled the infamous dossier linking President Donald Trump's 2016 campaign to Russia, alongside other unverified claims against Mr Trump and his allies. The report was published by Buzzfeed, and has been called "bogus" by Mr Trump.
The document's publication has led to the libel case being filed by Russian businessman Aleksej Gubarev, who filed his charges against Buzzfeed in Florida. Mr Gubarev says that claims in the dossier made about him and his companies were false.
A British court ruled last week that Mr Steele should be required to undergo a lengthy pre-trial questioning session, but Mr Steele and his lawyers have pushed back on that decision. They argue that Mr Steele's outsized impact on the 2016 election qualifies his situation as unique.
"The Order is likely to require Mr Steele to answer questions in circumstances where his answers would .... require the disclosure of sensitive intelligence information which would endanger UK national security interests and personnel," Mr Steele's lawyers wrote in court papers.
Mr Gubarev's lawyers have been trying to secure a seven hour inquiry of Mr Steele. The defendant's lawyers have said that that amount of time is way too long, and amounts to a "mini public inquiry" and a "fishing expedition" that could put Mr Steele's sources in danger.
The biggest names involved in the Trump-Russia investigation

Show all 17
Mr Gubarev's lawyers have also charged that Mr Steele's legal counsel is being "melodramatic", and that they had already narrowed the focus of their inquiry to Mr Steele's background and just the 13 lines in the dossier that are related to their client.
Register for free to continue reading
Registration is a free and easy way to support our truly independent journalism
By registering, you will also enjoy limited access to Premium articles, exclusive newsletters, commenting, and virtual events with our leading journalists
Already have an account? sign in
Register for free to continue reading
Registration is a free and easy way to support our truly independent journalism
By registering, you will also enjoy limited access to Premium articles, exclusive newsletters, commenting, and virtual events with our leading journalists
Already have an account? sign in
Join our new commenting forum
Join thought-provoking conversations, follow other Independent readers and see their replies