Drug companies sue Trump administration over new rule forcing them to reveal cost of treatments in TV adverts
Amgen, Merck, and Eli Lilly oppose the plan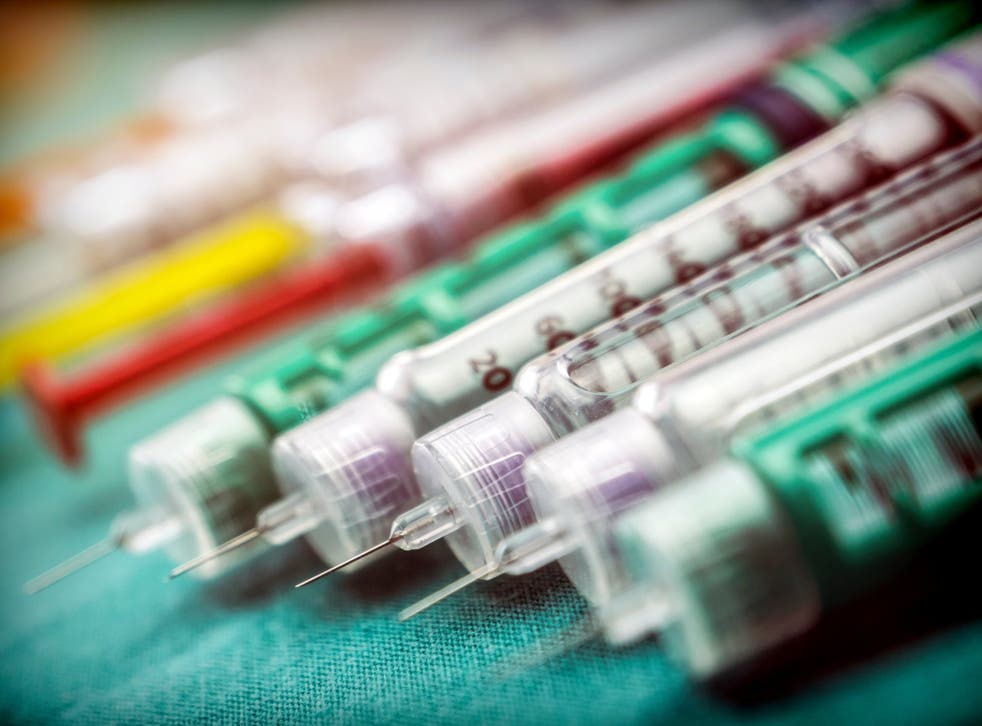 Three major pharmaceutical companies have brought a lawsuit against the Trump administration in response to the president's recent mandate that they must disclose the pricing of their drugs in television advertisements.
Under the new policy, which is set to take effect this summer, drug manufacturers with medications that are priced at more than $35 (£28) for a one-month's supply with Medicare or Medicaid coverage will have to disclose the pricing in TV adverts.
It serves as an attempt to dissuade companies from inflating the cost of drugs as paid by insurers, and thereby bring down patients' out-of-pocket expenses. It came as the price of drugs like insulin rose prohibitively, with some US citizens driving to Canada to obtain it.
However, the new rule would force companies to advertise the so-called list prices they charge to insurers, rather than the out-of-pocket figures paid by patients.
Amgen, Merck, and Eli Lilly were joined by the Association of National Advertisers in their lawsuit.
The decade that changed medicine

Show all 10
Their complaint states the final rule "purports to further that objective [of bringing down prices] but will instead frustrate it – by misleading patients about their out-of-pocket costs for prescription drugs in a manner that even the Department of Health and Human Services (HHS) admits may "confuse" and "intimidate" patients.
The policy, due to take effect in July, "mandates an approach that fails to account for differences among insurance, treatments, and patients themselves", the companies said.
They added: "Far from promoting transparency and improved decision-making, therefore, the rule would instead force pharmaceutical companies to mislead tens of millions of Americans about the price they would actually pay for important medicines that might improve their health or even save their lives."
The lawsuit further alleged that HHS had exceeded its authority and that the companies' first amendment rights had been violated.
Alex Azar, the health secretary, said last month when the administration announced the final rule: "Patients have a right to know, and if you're ashamed of your drug prices, change your drug prices. It's that simple."
He added: "Patients who are struggling with high drug costs are in that position because of the high list prices that drug companies set. Making those prices more transparent is a significant step in President Trump's efforts to reform our prescription drug markets and put patients in charge of their own healthcare."
The policy change followed Mr Trump's 2018 "American Patients First" initiative to bring down drug prices through competition, negotiation and incentives.
In a statement, HHS said: "Patients deserve more transparency, and this administration is committed to delivering it."
Join our new commenting forum
Join thought-provoking conversations, follow other Independent readers and see their replies