'Yippee': Emails reveal how Trump officials celebrated getting CDC to change official language on Covid risks
None of the officials pressuring the CDC had backgrounds in medicine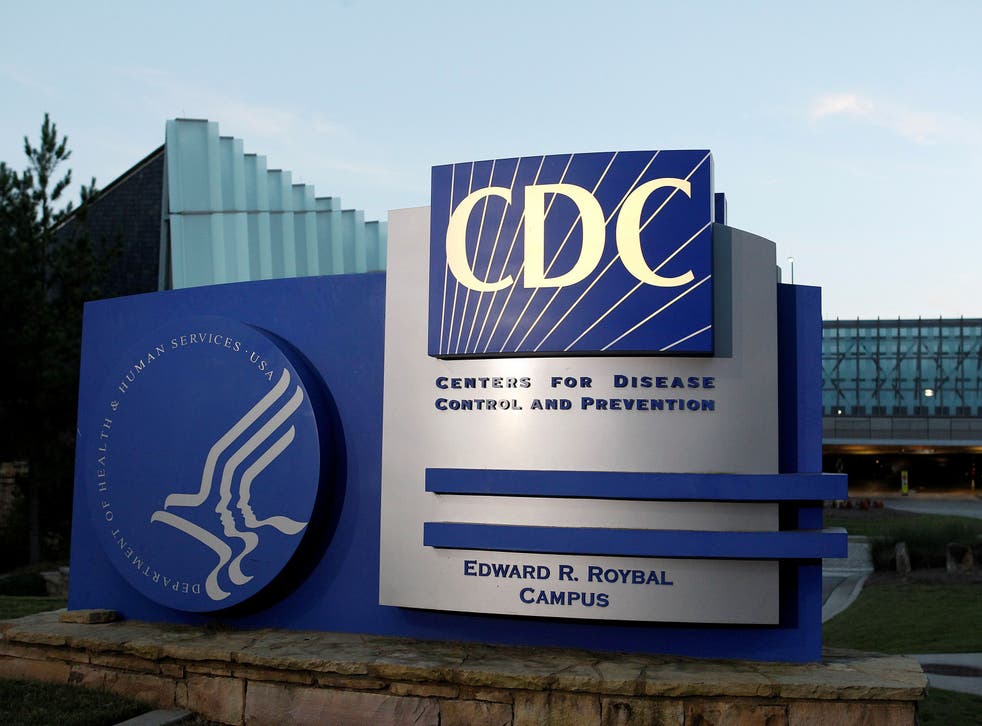 Recently unearthed emails show members of the Trump administration taking victory laps after they successfully managed to convince the Centres for Disease Control and Prevention to change reports on the severity of the coronavirus.
According to The Washington Post, Donald Trump's science adviser, Paul Alexander, emailed then Department of Health and Human Services' public affairs chief Michael Caputo, and bragged that he had caused the CDC to change a line about how the virus spreads amongst younger people.
In the email, Mr Alexander called it a "small victory but a victory nonetheless, yippee!!!"
Later in the report, Mr Alexander tells Mr Caputo that he and Dr Scott Atlas - a doctor with no background in infectious disease or epidemiology that Mr Trump used as the public face of the White House's coronavirus taskforce - successfully pressured the CDC to alter a weekly report discussing virus deaths among young Americans.
Apparently Mr Alexander and Mr Caputo wanted to create data suggesting a spike in suicides occurring during the pandemic, despite the fact that suicides in 2020 actually decreased by six per cent.
The scheme to inflate the number of suicides brought on by the virus may have been spurred by the administration's desire to see the economy re-open.
Mr Trump frequently - and often incorrectly - used the economy as a proof of his superiority as a leader. With the economy in shambles due to coronavirus-induced shut downs, it removed a key weapon in Mr Trump's arsenal.
"I know the President wants us to enumerate the economic cost of not reopening. We need solid estimates to be able to say something like: 50,000 more cancer deaths! 40,000 more heart attacks! 25,000 more suicides!" Mr Caputo wrote.
Mr Caputo followed up that email by telling Mr Alexander that he needed to "take ownership of these numbers" because it was "singularly important to what you and I want to achieve."
None of the men involved in the pressure and communication campaigns had any meaningful background in public health, infectious diseases, or epidemiology.
Mr Caputo is a longtime political operative; he worked under Ronald Reagan as a propagandist to sell the US's destabilisation campaigns aimed at socialist countries in the region, and later traveled to Russia after the fall of the Soviet Union to help Boris Yeltsin become president.
It does not appear at any point during Mr Caputo's work did he take time to study medicine or infectious diseases.
Mr Alexander has some background in medicine - he was an unpaid, part-time health professor at McMaster University in Canada - but is otherwise without expertise in the field of virology or epidemiology.
US Rep. James Clyburn, who sits on the subcommittee that reviewed the emails, wrote to Mr Alexander and Mr Atlas about the panel's discovery.
"Our investigation has shown that Trump Administration officials engaged in a persistent pattern of political interference in the nation's public health response to the coronavirus pandemic, overruling and bullying scientists and making harmful decisions that allowed the virus to spread more rapidly," he wrote.
Join our new commenting forum
Join thought-provoking conversations, follow other Independent readers and see their replies