Exodus from Trump's Environmental Protection Agency continues as several more advisers are forced out
It is 'another example of the erosion of the role of science'
Mythili Sampathkumar
New York
Wednesday 21 June 2017 13:15 Comments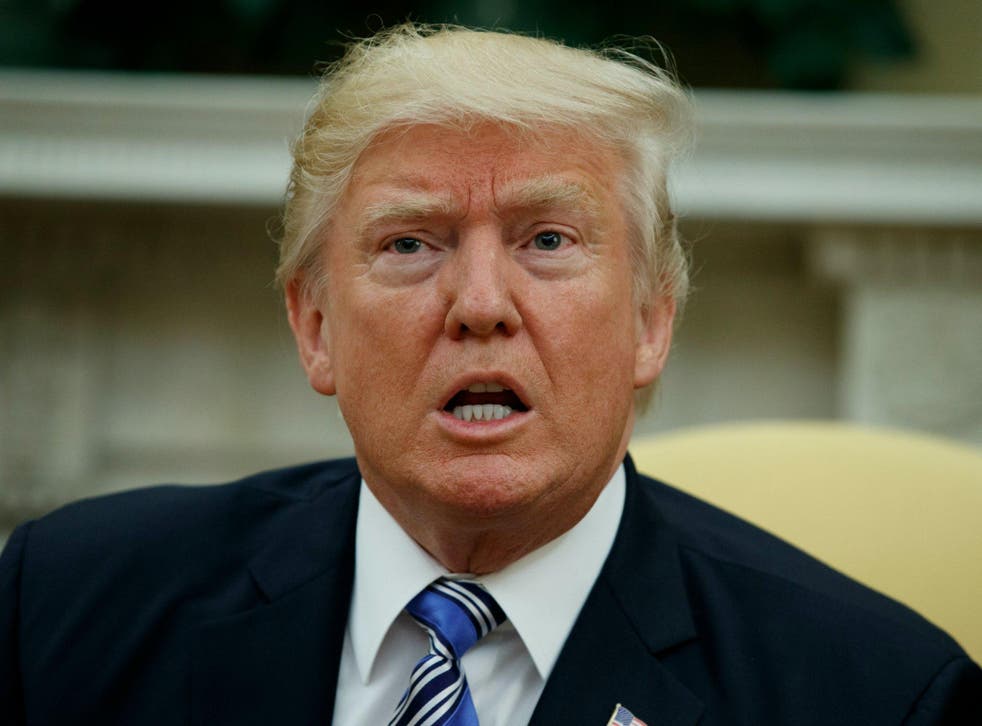 Several more scientists advising the US Environmental Protection Agency (EPA) have been notified their contracts will not be renewed.
In an email forwarded to The Independent, Acting Assistant Director Dr. Robert Kavlock told members of the Board of Scientific Counselors (BOSC) that EPA administrators feel "the need to reconstitute the" committee and thus none of their contracts will be renewed.
​BOSC and subcommittee members are nominated by peers if they have significant scientific experience and have done research in the environmental field; they are not political appointees. They serve as external advisors to EPA staff and provide guidance from their academia, industry, non-profit sector positions to help direct resources.
Once approved, they normally serve two three-year terms, with a maximum of six years. That means all of the current advisors were appointed during one of the previous Obama administrations.
Dr Robert Richardson, a professor at Michigan State and former BOSC subcommittee chair, told The Independent that the EPA's latest actions have "made it political" due to the Trump administration's policies on climate change and the environment.
On several occasions, Donald Trump has called climate a "hoax" perpetrated by the Chinese and has withdrawn the US from the global Paris Agreement on climate change.
10 photographs to show to anyone who doesn't believe in climate change

Show all 10
The US is one of the world's top emitters of carbon dioxide, but Mr Trump and EPA chief Scott Pruitt have continued the rhetoric on exporting American coal, steel, and manufacturing innovation and technology.
Mr Pruitt and Energy Secretary Rick Perry have both commented that though they have been convinced human activity contributes to climate change, neither feels that government policy and regulation will do anything to help combat climate-related issues despite hundreds of scientific studies, some conducted by both of their federal agencies.
They want to "wipe the slate clean...start anew," he said.
It is "another example of the erosion of the role of science in federal government," Mr Richardson said.
On 5 May Mr Richardson took to Twitter with an announcement. He had been "trumped" from his position. Dr Courtney Flint, a professor at Utah State University also received notice that day that her term on BOSC would not be renewed.
An EPA spokesperson said they would be replaced by those in industry "who understand the impact of regulations on the regulated community".
Also in May, Dr Carlos Martin, a senior research associate at the Urban Institute, and Dr Peter Meyer, President and Chief Economist of The EP Systems Group, both resigned citing political differences with Donald Trump's administration.
Mr Meyer and Mr Martin were members of the Sustainable and Healthy Communities subcommittee of BOSC, of which Mr Richardson was the Chair.
In the letter, they detail the reasons for their immediate resignation, prompted by non-renewal of their colleagues' contracts. Mr Martin posted their joint resignation letter on Twitter, and in it the pair said they felt the EPA was "watering down credible science" by putting politics where it did not belong.
Mr Meyer previously told The Independent that "non-renewal is just a polite way of saying fired".
In the contract notice email, Mr Kavlock also wrote that none of the five advisory subcommittees within the BOSC would be holding meetings for the rest of the year, but was "hopeful" these would resume in 2018.
Mr Richardson said that not having external advisors meeting and on-hand could hamper staff "in terms of EPA getting feedback... [and] making progress on its research action strategy - the EPA staff has told us its valuable to them".
The work the subcommittee members do helps EPA "direct resources to the appropriate places...and stay cutting edge and relevant," said Mr Richardson.
Mr Kavlock said the EPA "encourage[s] you to reapply for membership" to the committee members and provided a link to do so. It is unclear how many members will take him up on the opportunity.
The due date for nominations is in just a few weeks and Mr Richardson indicated that weeding through applications, vetting, and ethics and compliance training took months when he was first appointed.
Register for free to continue reading
Registration is a free and easy way to support our truly independent journalism
By registering, you will also enjoy limited access to Premium articles, exclusive newsletters, commenting, and virtual events with our leading journalists
Already have an account? sign in
Join our new commenting forum
Join thought-provoking conversations, follow other Independent readers and see their replies